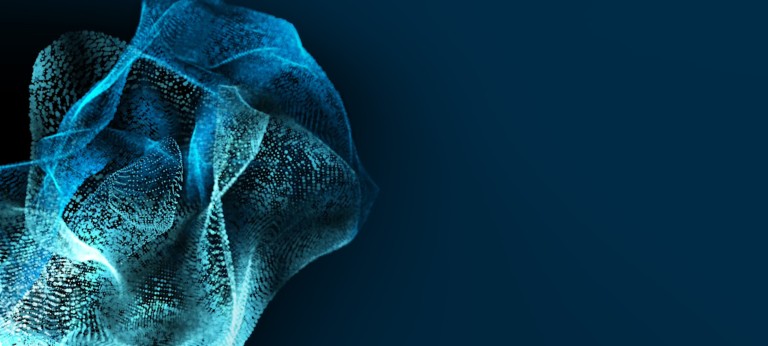 Restructuring in uncertain times
Whether terrorism or flight, BRIC weaknesses and debt crises, Big Data or cheap money, the geopolitical environment for corporate action still appears just barely manageable. Digitization is creating and destroying business models faster than ever. Low interest rates allow for affordable foreign capital, yet ongoing currency crises around the world lead to fear of upheavals. Consumers are developing new patterns of behavior. Volatility and uncertainty, complexity and ambiguity: this is what the new normal for business looks like. With the dynamics so immense and the time to react always getting shorter, the danger of being left behind by the competition is bigger than ever before. Here are just three examples:
65 years was the life expectancy of a company on the S&P index in 1920; today it's just 10 years.
75% of the companies listed today in the S&P 500 will drop out by 2017.
40,000 mergers & acquisitions took place in 2015; 30 years ago that number was about 3,000.
One of the main reasons for massive cost-cutting programs is already that management underestimated digital disruption and its consequences. At the same time, digitization is gaining more momentum. And with it, the pressure to restructure more abruptly and quickly in order to remain viable, or even better, competitive.
Mergers & Acquisitions worldwide
Restructuring today isn't just more complex because corporate issues have become more strategic. At the same time, leadership continuity is disappearing as the time executives and C-level management spend in their positions is decreasing. In addition, the complexity of stakeholder relationships increases along with the demands on a company. Last but not least, the diversification of both methods of financing and capital structure is growing. For restructuring work, that has grave methodological consequences.
First: Whoever wants to competently restructure a company today must consider more than just costs and personnel. Successful restructuring means finding a strong and sustainable new business model quickly. Without this basis, restructuring is just short-term, life-sustaining cost reductions – and doomed to fail in the long run.
Therefore, an entrepreneurial perspective is at the heart of a winning approach. It must clarify which markets are suitable and if the management is meeting the demands. This question can only be answered with an entrepreneurial approach. At the beginning of restructuring considerations, the focus is a question of perspective for the company and its business model. As consultants, we consider strengths and weaknesses and search for a new strategic model. A complete restructuring will not necessarily be a useful course of action. It could absolutely be the case that a healthy core needs to be broken away from unsustainable parts. A restructuring concept is oriented on these strategic decisions.
Secondly: Since cost-cutting and efficiency are no longer sufficient goals for restructuring, agility and elasticity must be considered as well. With "Smart Efficiency", we've developed an approach that enables healthy companies to obtain more wiggle room in uncertain times. They should urgently use it: act instead of react. We pool our expertise with corporate efficiency management, competencies in corporate finance, and our experience in all important industry sectors.
We see ourselves in the role of an entrepreneurial partner who takes on the challenges of our clients as if they were our own. We can test the adaptability and efficiency of a company with our 360-degree quick check. The analysis doesn't take longer than four weeks.
Thirdly: To meet the goals of a restructuring project, well thought out Change Management is essential. The roll of a strong consultant has changed a great deal. It's not about explaining to management what it did wrong, but simply to ask what how we can build a sustainable business model together – with market knowledge and creativity, experience and competence.
Consultants join in institutional responsibility, and the role of the Chief Restructuring Officer is gaining new meaning, something like a "temporary CEO" who secures the confidence of creditors as well as ensuring communication and the quick implementation of the entire concept. The path can be difficult and demands clear leadership. We don't come in just to leave again quickly.
Companies in Germany with an annual turnover of over €50 million vs. share of them currently in a crisis
By now, the majority of managers see rebuilding and adjusting their organization not as something exceptional, but rather as a permanent task. Of 11,000 German companies with an annual turnover of over 50 million euros, 2,000 find themselves currently in a crisis situation – with their performance, their liquidity, or strategically. "Business as usual" is no longer an option. Instead, where and how the need to adapt exists must be continuously checked for. Words to remember: "permanent adaptation is the new normal".
If a company rightly chooses not to wait for a crisis, that has additional consequences for restructuring work. It is vital to find the right way to carry the concept into the company. With its implementation come not just methods and expertise, but also long-standing experience and social competence to bear. To just look at the milestones of a project plan is to miss the big picture of its progress. Often assessments of social dynamics, psychology, or decision making and power structures are missing. Even in healthy companies that still underrate a looming crisis, discretion carries a significant meaning. The same is true of active communication that includes the highest possible number of stakeholders and in the right forums.
"Business as usual is no longer an option. Permanent adaptation is the new normal."
Sascha Haghani
Senior Partner, CEO Germany and DACH Region, Member of the Supervisory Board
Frankfurt Office, Central Europe
Loud restructuring with a hammer and class warfare, or quiet transformation as an entrepreneurially justified, forced action? The answer should be an easy one to land at. Strategy and structure, processes, leadership and culture: only those who consider both hard and soft factors along the "transformation journey" will be in the position to manage corporate change without (almost) any disturbance.
Photo credits Jasmina007 / iStockphoto; Pobytov / iStockphoto; Matthias Oesterle / Demotix / Corbis; Rawpixel Ltd / iStockphoto; tbabasade / Getty Images; ajafoto / iStockphoto