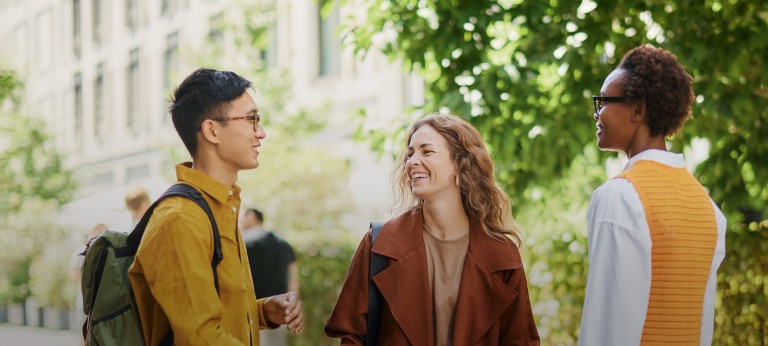 Job
stagiaire fin d'études (ou césure) : Chargé.e de Recherche et d'Analyse
Paris
Au sein du service Research de Paris, vous assisterez l'équipe pour répondre aux besoins des consultants sur des problématiques multi-sectorielles :
Vous prendrez en charge la recherche et l'analyse d'information pour permettre aux équipes de consultants sur projets de soutenir leurs hypothèses et diagnostics.
Vous travaillerez sur des sujets de fonds (études internes, sujets de veille, knowledge management) en collaboration avec des consulttants.
Vous aurez l'occasion d'acquérir des techniques avancées de recherche et de veille et de vous familiariser avec des bases de données (presse, financières, sectorielles) de référence. Vous découvrirez le monde exigeant et passionnant du conseil en stratégie et développerez des compétences d'analyse, de structuration et de rédaction de messages clés.
Qualifications
Vous recherchez un stage de fin d'études ou de césure.
Diplômé(e) d'une école de commerce, de Sciences-Po, d'un master en intelligence économique
Doté(e) d'un solide sens de l'organisation, vous aimez travailler en équipe et vous avez le sens du service.
Vous savez vous adapter et disposez d'une très bonne aisance relationnelle.
Dynamique, curieux (se), vous souhaitez vous impliquer dans un cabinet à fort esprit entrepreneurial. 
La maitrise de l'anglais et du français est impérative ; la connaissance d'une langue supplémentaire (allemand, arabe, italien ou espagnol) est grandement appréciée.
Informations supplémentaires
Are you a game changer and want to shape the future with us?
Apply Now
CE POSTE EST OUVERT A TOUTE PERSONNE EN SITUATION DE HANDICAP
Ce poste est à pourvoir à partir de janvier 2023
Company information
Roland Berger is the only management consultancy of European origin with a global footprint. We cherish different perspectives and approaches and count on the diversity and authenticity of our employees. Driven by our values of entrepreneurship, excellence, and empathy, we at Roland Berger are convinced that business and society need a new sustainable paradigm that takes the entire value cycle into account. Our cross-competence teams work with our clients to successfully address the challenges of our time, today and tomorrow, across all industries and business functions. If you like to take the initiative and make a difference as part of a team, Roland Berger is the right place for you.
Data protection
Protecting your personal data and complying with relevant data protection legislation is something we take very seriously. Before applying, please consult our Privacy Policy for the Applicant Management Process at Roland Berger Group for detailed information on how we process your application and personal data as well as your rights under the relevant data protection legislation.
Technical support
In case of any technical issues or problems submitting your application please contact: Dennis Reck (+49 89 9230-9127) or Lara Zolnai (+49 89 9230-8457).