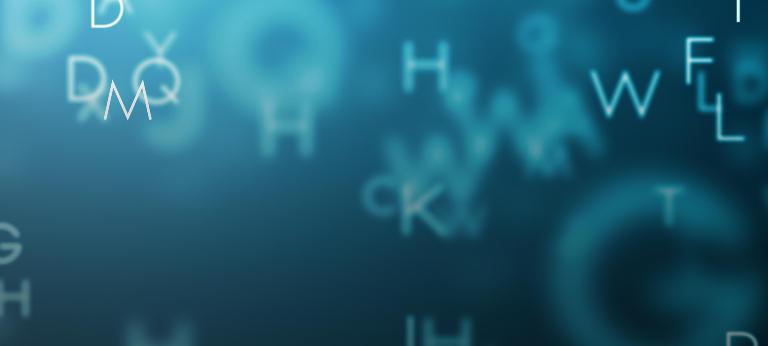 Shared mobility: Global market for shared vehicles and mobility offerings to grow as much as 35 percent a year through 2020
New Roland Berger study: Shared mobility to grow dramatically in the coming years – especially in big cities
Four megatrends are driving this development: Consumer culture, scarce resources, digitalization and demographics
Four major growth areas: Car sharing, bike sharing, ride sharing and shared parking
New and established providers are entering the market with individual and all-round solutions
Roland Berger defines ten management rules for a successful market strategy in shared mobility
Usage is replacing ownership – This change in consumer habits is set to transform the private transportation of the future. The world of shared mobility, where vehicles are shared and mobility offerings used jointly, will see rising revenues and growing customer numbers in the period through 2020. The Roland Berger experts anticipate annual growth rates of up to 35 percent in the new business fields around car, bike and ride sharing and shared parking. This is one of the findings of the latest market study, "Shared mobility – How new businesses are rewriting the rules of the private transportation game", by Roland Berger Strategy Consultants. "The mobility sector is one of the fastest growing areas in this new type of economy," explained Roland Berger Partner Tobias Schönberg: "Because it's thanks to the way that mobility offerings are intelligently linked that big cities the world over will see a sharp acceleration in the trend toward shared mobility."
In a clear sign that this market trend is taking off, the number of market players in the segment is growing. Besides innovative start-ups, ever-greater quantities of established companies like auto makers, transportation and logistics firms and airlines are entering the fray. The spectrum of innovative products and services they offer is very broad: not only are there new online platforms but also a growing number of companies supplying IT technologies and (industrial) hardware in the form of vehicles and bicycles, for example.
Megatrends set the pace
Four megatrends are driving the growth of the shared mobility market. On the one hand there is the birth of a new consumer culture: In many cases, more and more consumers no longer want to own a product as long as they can use it and share it with others. The scarce resource situation faced by urban centers is increasingly giving rise to alternative mobility concepts as well. At the same time, demographic change means there are greater numbers of older people taking advantage of individual and inexpensive services that pick them up and take them where they need to go.
Digitalization is the fourth trend identified by the experts from Roland Berger: As communication technologies develop, so new ways of linking products and processes online arise. "Shared mobility is set to evolve fast because information, booking and payment processes will become even quicker and easier over the internet," explained Roland Berger strategy expert Christian Freese. "Linking all of the offerings into a mobility chain will be increasingly easy to do as time goes on."
The four growth segments of mobility
The Roland Berger experts analyzed the four main areas of growth for shared mobility in their latest study:
Car sharing: This market is forecast to grow 30 percent per year through 2020 – to total 5.6 billion euros of revenues worldwide. Numerous business opportunities will arise in the business-to-business segment (fleet management), the business-to-consumer segment (car rental) and the peer-to-peer segment (individuals renting out products to each other).
Ride sharing: The market for organized ride sharing and taxi services for short to medium-length journeys will see the fastest growth rates – around 35 percent per annum. The global market volume should reach some 5.2 billion euros by 2020. Ride sharing with private individuals as drivers will see especially high levels of growth in urban areas.
Bike sharing: The bicycle is currently establishing itself as the city-center vehicle of choice in many European and American cities. The extensive availability of e-bikes will be the source of another burst of growth as new customer groups are rolled up. As a result, the global market for bike sharing will continue to grow by some 20 percent annually until 2020 when it will reach 5.3 billion euros.
Shared parking: Finding a parking space in big cities is one of the biggest problems drivers face. Mobile communications and the inclusion of private parking spaces are therefore opening up a new and attractive market, which is expected to grow 25 percent a year and reach a business volume of about 2 billion euros by 2020.
Ten success factors for companies in the shared mobility business
Companies keen to establish themselves successfully in this new mobility segment need to be mindful of the particular challenges of the market. The strategy experts from Roland Berger summarize ten important management rules in their study. Providers of mobility services should target a dense network of vehicles and stations, for instance, and establish themselves as a trusted organization.
The smart usage of customer data is also expected to enable providers to pick up on changes in customer desires immediately so that they can respond with their product offering. And a particularly significant role falls to cutting-edge technologies and applications: "Companies should target these as a way of making their solutions as convenient as possible for users," as Christian Freese pointed out. "That's because shared mobility lives and breathes on simple and flexible services and fair and transparent prices."