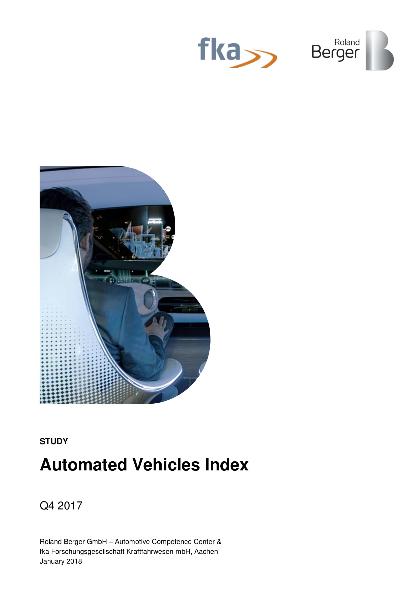 Automated Vehicles Index Q4/2017
In the last few months, activities relating to the topic of automated driving have increased considerably compared with previous years. OEMs, suppliers and technology companies are in the running to launch the first highly automated vehicles for urban traffic.
The development and testing of decision algorithms in road traffic is crucial for a competitive edge in autonomous driving. To this end, OEMs and their development partners are increasingly using test fleets, which are subject to country-specific regulations and approval procedures. Simulation is also used. Waymo, for example, simulates about 25,000 vehicles simultaneously in virtual versions of Austin, Mountain View and Phoenix as well as test tracks. Together, these more than 12 million kilometers in the virtual world - more than 3.5 billion virtual kilometers in 2016, compared to approximately 5 million "real" kilometers driven by the physical test fleet.
Therefore, a special focus of this issue of the Automated Vehicles Index is the evaluation of the global test fleet status of OEMs and other market participants as well as the country-specific regulation of the core nations of this study. In addition, the technical know-how of selected countries and the introduction of relevant technologies in the high-volume segment will be examined. Automated Vehicles Index Q4/2017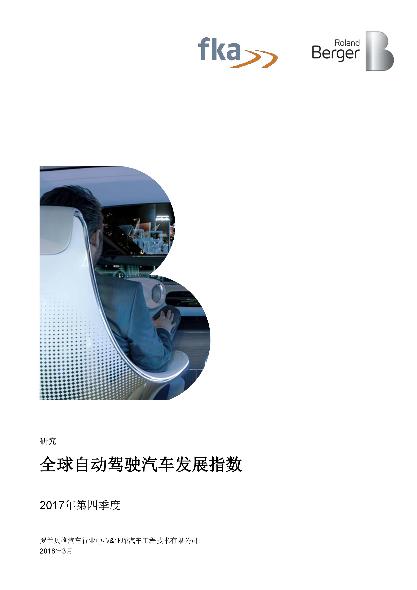 Manufacturers are racing to bring highly automated vehicles onto the market.
Photos chombosan / iStockphoto