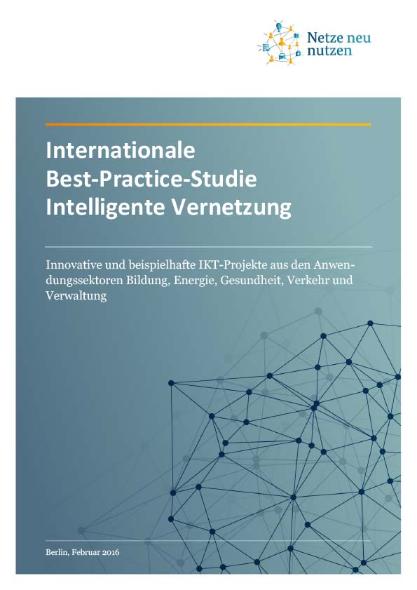 Intelligent Networking
The economic potential of digitization and intelligent networking on central infrastructure in Germany is set to expand astronomically. At the same time, living standards are continuously improving as a result of developments in intelligent networking. Take for example, reduced time sitting in traffic jams due to the use of intelligent traffic control. Or less time spent navigating bureaucracy thanks to e-government applications.
Germany has a wealth of innovative ideas and highly developed infrastructure. But potential for intelligent networking exists. For this reason it is worth Germany's while to take a closer look at international best practices, and glean inspiration for its own project landscape.
This study, "Intelligent Networking", presents best practice examples from around the world and examines the varying institutional and regulatory frameworks in each country. 25 handpicked best practice projects from 12 different countries offer concrete examples of intelligent networking, with direct implications for Germany.
Five key recommendations were derived from the study results, which are intended to provide inspiration and support for the broader implementation of intelligent networking.
Enabling innovations within the regulatory framework.
Promoting acceptance and dissemination of intelligent networks through specific incentives.
Creating incentives for long-term partnerships between innovative projects and established players in the industry.
Positioning public administration as pioneers.
Establishing co-operations with regional implementation partners and defining standards.
For German projects leaders and managers, six action points were developed. These include forging ahead without waiting for politics, addressing decision makers and creating value for stakeholders, looking for strong partners from the outset, utilizing the potential of big data, entering the market quickly, protecting data privacy from the beginning, and creating space for intrapreneurship.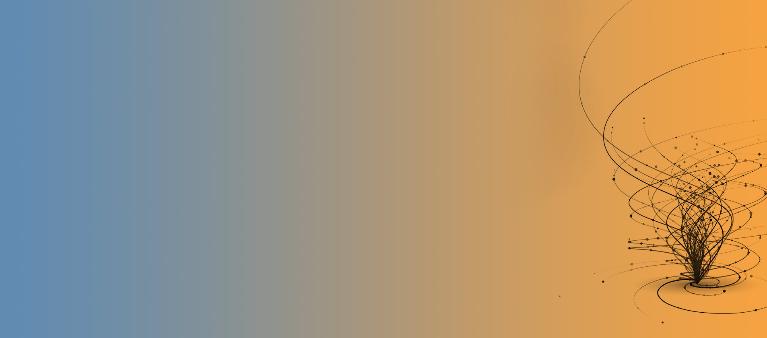 Intelligent Networking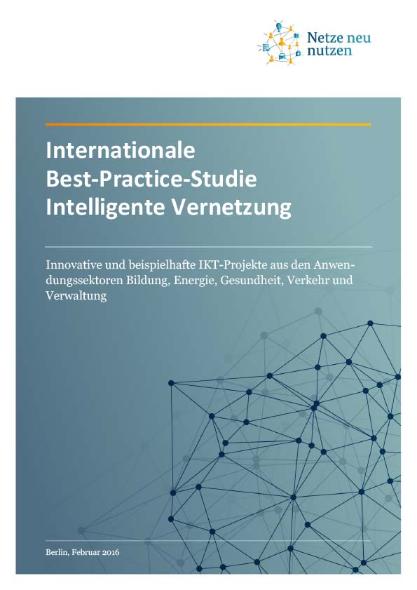 Published October 2016. Available in