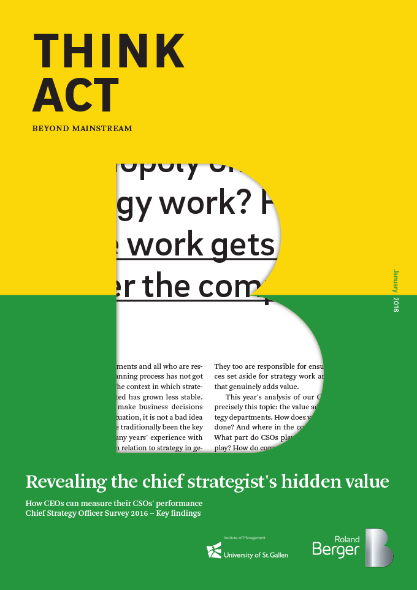 Revealing the chief strategist's hidden value
Added value can be measured
Much like IT and controlling in the 80s, a well-managed strategic process for today's companies has become a given – 94% of companies now have a central strategy department in house. The work being done by those departments has been particularly challenging in recent years, as well. Volatility and uncertainty make all business decisions more difficult, and increased financial pressures mean that companies and CSOs alike are being forced to look closely at strategy's role. The question now is not if strategy departments have value to add, but rather how that added value can be maximized and effectively measured.
For the fifth year in a row, our experts worked closely with the Institute of Management at the University of St. Gallen on a study of 600 companies in 16 countries to look at the work of CSOs and strategy departments. One of this year's key insights: strategy work is done all over the company, with 44% of respondent firms also having strategy departments in their divisions.
This enables fast and flexible decisions to meet new customer needs and market trends and reveals how the strategy process will be able to add considerable value in the future. That is, through development, refinement, and collaborative integration. It also means knowing what questions to ask to assess that progress.
A direct link to the CEO matters
If a CSOs' core task is to orchestrate contributions to strategy, they must understand their own mission. This requires a high level of transparency and communication. Currently 78% are in a direct reporting line to the CEO, with direct contact at other executive levels substantially less – important numbers to consider when data suggests that having the CSO in top management contributes to a company's success.
Photo credits: Molnia / iStockphoto; Azure-Dragon / iStockphoto
Our study reveals that turning your strategy department into a "value cockpit" will come down to setting concrete expectations, creating a sense of communal ownership, and implementing a transparent evaluation system. With these in place, strategy's added value can grow – and be measured.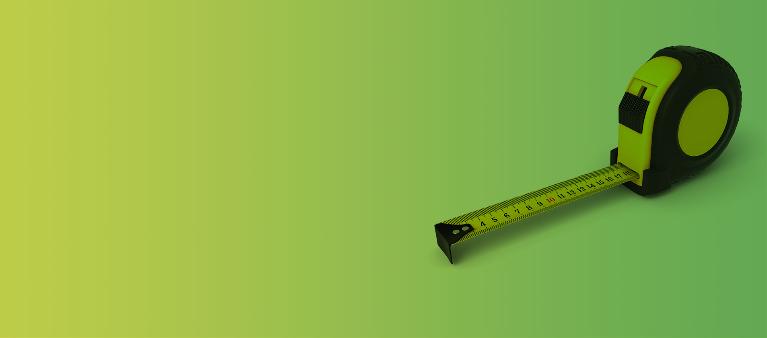 Revealing the Chief Strategist's hidden value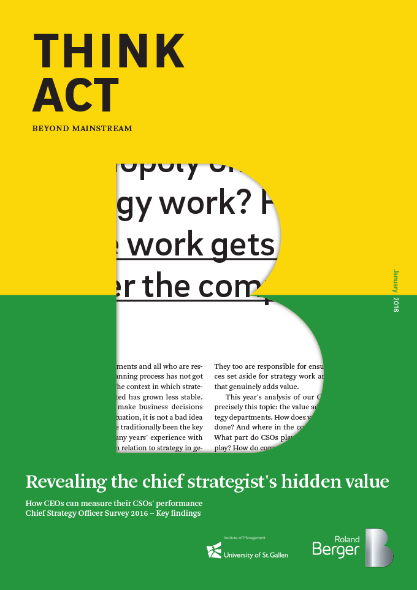 How CEOs can measure their CSOs' performance
Published January 2016. Available in