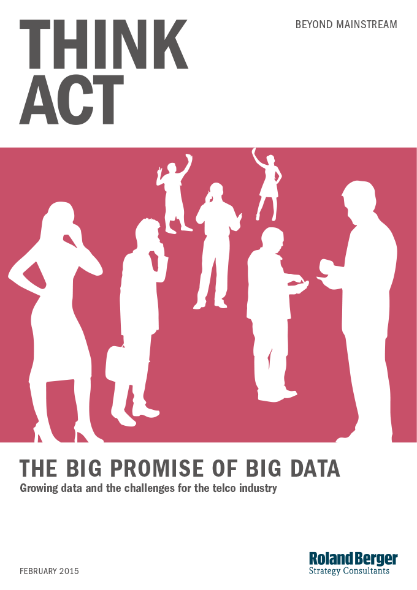 The Big Promise of Big Data
Revealing big data´s potential
In the face of declining revenues and stagnating growth, the telco industry must now look beyond traditional services. Big Data offers considerable opportunity to do exactly that, tapping into new sources of topline growth, optimizing cost structures, extracting more value from the customer base, and creating new revenue streams in the process. Yet despite telco's strong positioning for a central role in the dawning data ecosystem, many industry players are lagging behind on the road towards full Big Data implementation. With a predicted global growth of 26.2% annually reaching USD 41.5 billion by 2018, the question telco should be answering is not whether to head down the road of Big Data technology and services, but rather how to take the first steps.
Some in the telco industry have already ventured further into Big Data terrain, but for many, the pragmatic approach of smart analytics has proven to be an attractive introduction to Big Data. When properly leveraged, this traditional data warehouse setup friendly approach can have substantial impact, but to unlock the full potential of Big Data analytics, enabling IT solutions need to be implemented—and not always at significant investment costs. Open-source software, such as Hadoop, offers powerful alternatives that only increase ROI.
Our 2015 study into Big Data and the telco industry highlights five Big Data organizational structures already tested by industry leaders—pragmatic, partnership, branded solution, freestanding business unit, and joint venture—alongside case studies and challenges, from lack of analytical talent and issues of data quality and availability, to difficulties securing the necessary funds and legal challenges.
Telco can turn Big Data into a working source of revenue, but to make an effective transition it needs to address IT architecture, find and train the right talent, implement a clear governance, and have business departments working with IT and C-suite support to build a strategy, establish a roadmap, and secure the necessary investment. With these supports in place, telco can reveal Big Data's vast potential.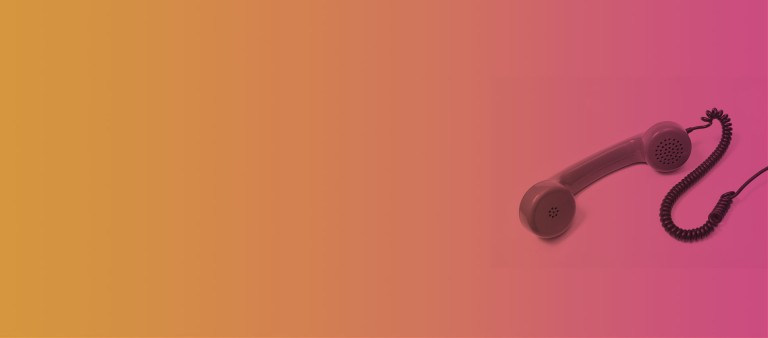 The Big Promise of Big Data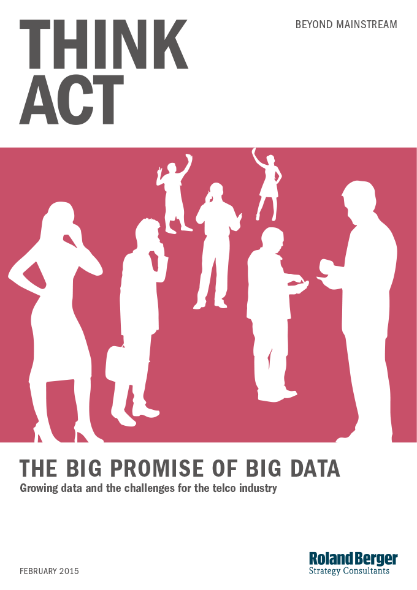 Growing data and the challenges for the telco industry