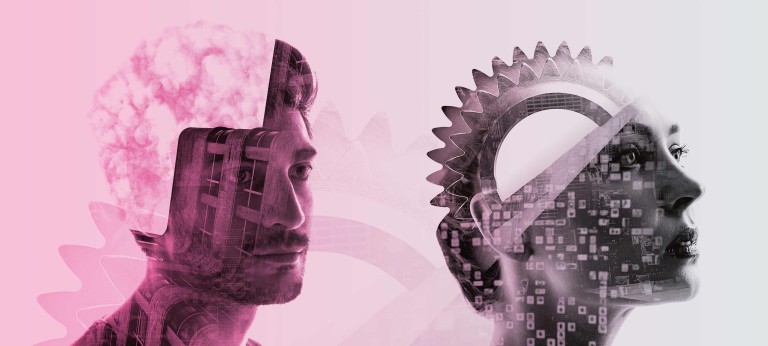 Think:Act Magazine
AI think, &shytherefore &shyAI am
AI for business
Suddenly everyone is talking about how artificial intelligence will change the world. An analytic view helps to find out what it will really mean for business. Think of digital personal assistants, real-time translation or data crunching.
Carrying along one's personal AI
The artificial intelligence upheaval will peak in the advent of individual and portable AI. Smart applications will develop a deep understanding of who we are and enable us with hyper-personalized services.
AI augmented workplaces and their specialists
What will be the future of work? Many people believe that giving repetitive tasks to smart machines will free us to reimagine our working roles as human beings. Accordingly there is nothing to fear. But it is time to prepare.
What AI can learn from the mind of a child
What AI means for talent
Can AI learn the inherently human capability of creativity?
Adam Grant on why generosity is important
Why bridging the gender pay gap makes business sense
How focusing on data ethics can help business
Subscribe and download now!
Curious about the contents of our newest Think:Act magazine? Receive your very own copy by signing up now! Subscribe here to receive our Think:Act magazine and the latest news from Roland Berger.
Take a look at the previous editions of our thought leadership Think:Act magazine here:
Photos Mark von Ulrich; Mrzyk & Moriceau; AlexBrylov / iStockphoto; Erkin Demir