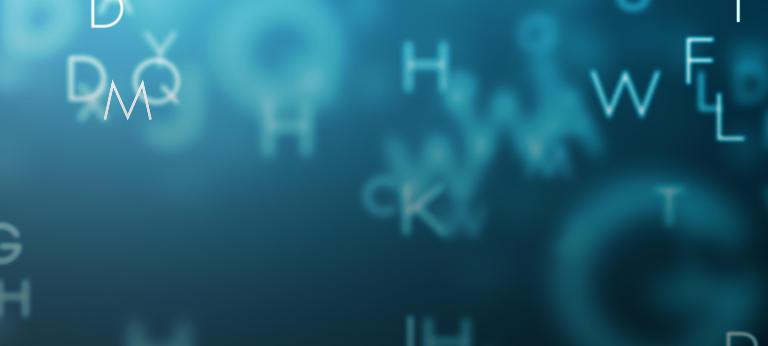 Smart sensor sales to double to 30 billion units between 2015 and 2020 – but sensor industry plagued by falling prices
Head of Marketing & Communications Germany, Austria and Switzerland
Munich Office, Central Europe
+49 89 9230-8190
New Roland Berger study: Automated vehicles, the Internet of Things and Industry 4.0 drive strong demand for smart sensors
Number of sensors sold rising by 17 percent per year on average
But price per unit falling at an annual rate of 8 percent
Price deterioration and growing competition increase the pressure on suppliers – new market strategies needed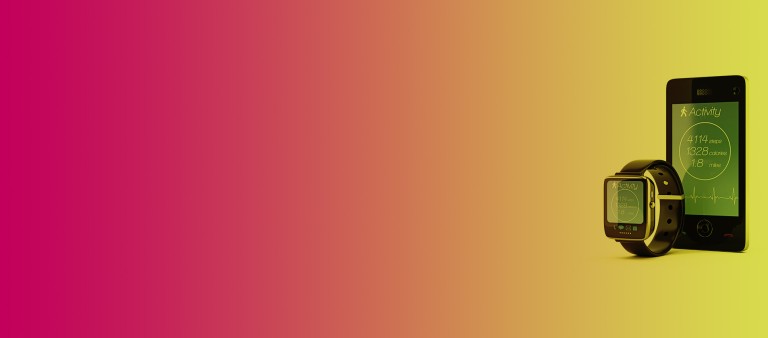 Smart strategies for smart sensors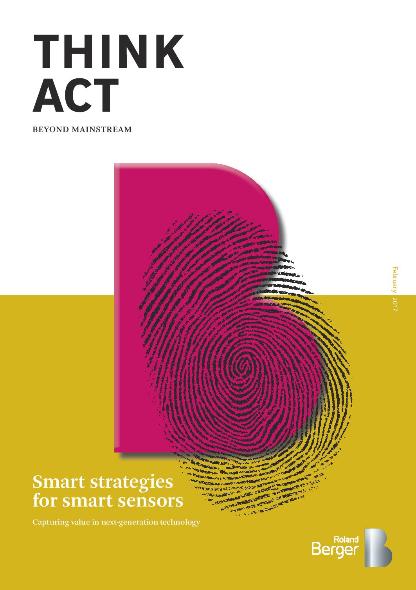 Capturing value in next-generation technology
Munich, February 23, 2017
Demand for smart sensors has been growing for years. These kinds of sensors play an important role in the automotive industry, for example, where they are important for powertrain electrification, autonomous driving and vehicle connectivity. But smart sensors are also essential for the Internet of Things, Industry 4.0 and other application areas, such as modern health monitoring systems. They collect data and automatically connect themselves with machines and robots to ensure constant systems monitoring and optimized processes.
This strong demand means that sales of smart sensors are growing at a rate of 17 percent per year: between 2015 and 2020 the number of units sold is likely to double to 30 billion. However, the increasing competition in the market and the growing demand for low-cost products, particularly in the consumer electronics sphere, combine to exert downward pressure on prices. The market price that manufacturers receive for each sensor unit they make is therefore falling by 8 percent per year on average. It is expected to halve between 2010 and 2020 in a trend that leaves manufacturers with no choice but to act. This is one of the conclusions reached by Roland Berger experts in their new study, Smart strategies for smart sensors.
Michael Alexander, Partner at Roland Berger, points out, "The erosion of prices is ramping up the pressure on the sensor manufacturers and their business models. In order to stay profitable, they need to look at strategically realigning their company and adapting their business model to the new market in which they are now operating."
Sensor industry: Three strategies for three manufacturer archetypes
In their analysis, the Roland Berger experts identified three main types of sensor manufacturers:
Measurement Specialists: This type of company manufactures sensors with a focus on precision and quality of measurement. Measurement specialists are normally pure-play suppliers and are therefore particularly susceptible to cost pressure from their customers.
Local Analytics Leaders: These players develop solutions comprising numerous connected sensors. Their systems analyze and process data streams and are delivered as complete features ready for their customers to use.
Digital Innovators: These sensor suppliers collect and analyze huge volumes of data from their own and others' server networks and integrate a range of systems. Their sensors may be part of larger platforms or their own proprietary solutions, and direct access to end customers is often central to their business.
"All three manufacturer archetypes will still be able to operate profitably in years to come," says Michael Alexander. "But it is important for sensor producers to understand their position in the market and to work out new strategies for the future accordingly."
The strategies at their disposal are threefold:
Analog Now: This strategy is the right one for measurement specialists. Companies pursuing this strategic option typically face strong cost pressure in their business and should therefore target high volumes and standardized sensors.
Smart Plug & Play: This is the domain of local analytics leaders, whose success lies in having the right systems to combine measurement data with smart software algorithms. The systems they supply will have the ability to pre-process data and may ideally even have deep learning or similar capabilities. Sensor manufacturers should simultaneously sound out the market for new application options and, if their solution is found to be transferrable to other areas, their systems could be diversified with simple modifications.
Sensor Fusion: This is the strategy for digital innovators offering end-to-end solutions. They need to be in a position to collect large data sets from a wide range of measurement sources and process them in connected computer systems or in the cloud. Standardized platforms can help them minimize costs and make their products suitable for the mass market.
"Neither the three strategies nor the archetypes themselves should be seen as a straightjacket," explains Michael Alexander. "What they really are is a set of guidelines for individual companies to adapt to their own circumstances." He added that it is essential for players in the sensor market to take action soon, before the cost pressure becomes excessive and the competition too fierce: "When your current positioning isn't profitable anymore, that's when a realignment of your strategy is overdue."
Photos onurdongel / iStockphoto