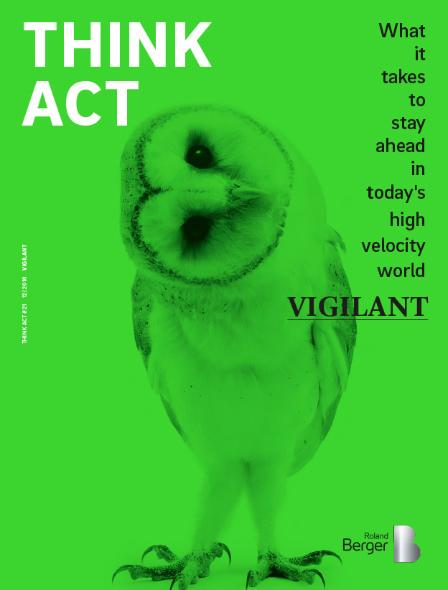 Vigilant
The latest issue of our Think:Act magazine "Vigilant" leads on how global corporations ranging from BASF and Cisco to Corning and Haier are harnessing their innovation skills to pre-empt changes in the business environment.
Legendary industrial designer and inventor James Dyson recalls the trials and tribulations on the road to success, while an essay by leading digital authority Don Tapscott reveals how blockchain technologies will revolutionize industry – and our world.
In addition, as Chinese companies increasingly assume the role of early adopters in new business trends, we talk to two Chinese CEOs, charismatic Haier boss Zhang Ruimin who, having chosen to disrupt his company before someone else did, has some valuable lessons for Western business, and China's largest online video streaming website iQIYI director Gong Yu.
There is, of course, much more on offer, including a light-hearted virtual conversation with the quirky chatbot Rose. We trust you will enjoy reading the latest Think:Act "Vigilant" and look forward to receiving your feedback.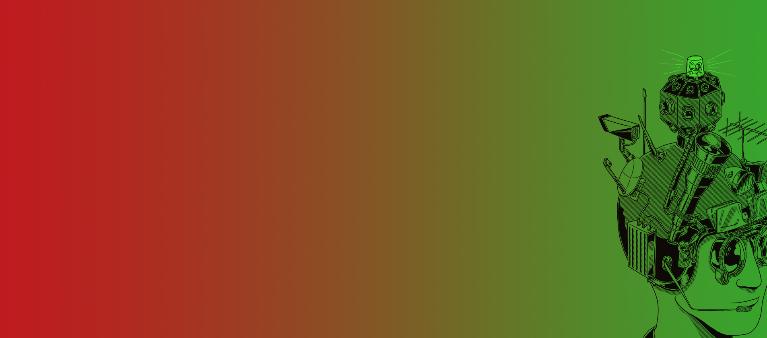 Vigilant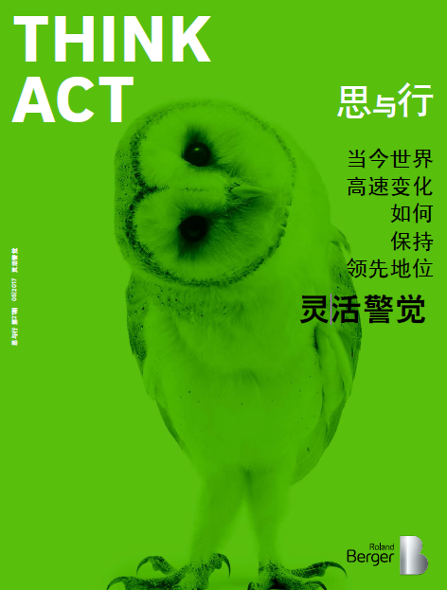 Photo credits Illustration: Peachbeach; Christian Science Monitor / Getty Images ; Illustration: Peachbeach