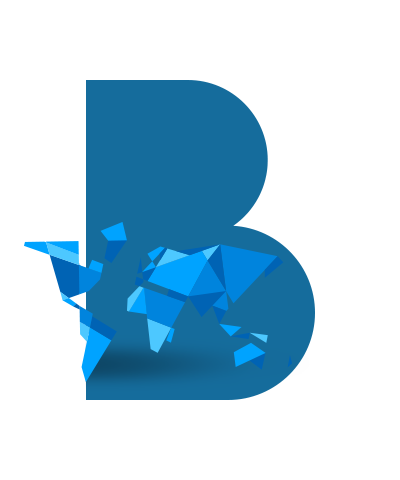 Our locations
Испания
Roland Berger is one of the world's leading strategy consultancies. Our first office in Madrid was founded in 1986, a first foray into the Iberian market.
In this attractive but highly competitive environment, Roland Berger Spain has established itself as one of the country's preeminent consulting firms. We excel at winning new business. Our clients value our consultants' significant industry know-how and commitment to achieving results.
We recruit, develop and retain the most outstanding analytical and creative minds. We foster our employees' development to enhances value to clients, to our firm, and to the employees themselves. Our formula for success is based on our core values: entrepreneurship, excellence and empathy. These values shape everything we do, enabling us to create lasting, measurable value for our clients.
Madrid Office
Calle Génova, nº 17, 7ª pl.
28004 Madrid
Испания
Barcelona Office
Passeig de Gràcia, 21
08007 Barcelona
Испания
Италия
Milan Office
Via Melchiorre Gioia 8
20124 Milan
Италия
Rome Office
Corso D'Italia, 45
00198 Rome
Италия
Португалия
Roland Berger is a leading international consultancy, serving clients with our unique combination of local expertise and global perspective. Our office in Lisbon opened in 1990.
Roland Berger consultants in Portugal have a deep understanding of the country's culture and way of doing business. As part of our global network, they follow the common professional values of entrepreneurship, empathy and excellence. The Lisbon office is also closely connected with our other Portuguese-speaking operations in Brazil, Angola and Mozambique.
Lisbon Office
Av. Eng.º Duarte Pacheco, 26 - 8º
1070-110 Lisboa
Португалия
Бразилия
Brazil is Latin America's largest economy. Privatization has seen remarkable progress in recent years. So it comes as no surprise that our São Paulo office, set up in 1976, was one of the first and most successful Roland Berger outposts to be established outside of Germany.
Our company initially became active in South America following requests from international clients for support in this dynamic region.
São Paulo Office
Av. Presidente Juscelino Kubitschek 510
04543-906 São Paulo (Itaim Bibi)
Бразилия
Индия
Roland Berger commenced India operations in 2012 and has offices in major business hubs in the country. The Roland Berger India team comprises local experts who have a deep understanding of the country's culture and approach to business. As a global firm, Roland Berger is present in 34 countries and offers a full range of management consulting services that include strategy development and implementation; investor support (due diligence and post-investment support); acquisitions, mergers and post-merger integration; along with performance improvement and restructuring. In India, the firm has developed depth in serving aerospace & defense, automotive, industrial products and private equity clients in these areas.
Mumbai Office
ONE BKC
G Block, Office No. 804, 8th Floor, B Wing
Bandra Kurla Complex, Bandra (East)
400 051 Mumbai
Индия
New Delhi Office
302, Building 4B, DLF Corporate Park
M.G.Road
122 002 Gurgaon
Индия
Швеция
Roland Berger's Nordic business started in 2010 with two offices - in the Swedish cities of Stockholm and Gothenburg. We have ambitous expansion plans for the region and are seeking top talent to join our seasoned team of management consultants.
Gothenburg Office
Kungsportsavenyn 21
Box 3116
40010 Gothenburg
Швеция
Stockholm Office
Visiting address: Kungsgatan 12-14, 5th floor
Postal address: Brunnsgatan 11-13, 5th floor
111 43 Stockholm
Швеция
Марокко
Located at the crossroads of global trade, the Kingdom of Morocco is one of Africa's fastest-growing economies. Roland Berger has been operating in Morocco since 2003, opening an office in Casablanca - the country's commercial hub – in 2008.
We have established a strong reputation among multinational and local companies in Morocco, as well as with government institutions and public authorities.
Leveraging our extensive regional expertise and advantageous geographical position, our Casablanca office also supports international and Moroccan clients in other countries across North and West Africa.
Casablanca Office
8, boulevard Roudani, angle rue Jean Jaurès
20 000 Casablanca
Марокко
Канада
Montreal became the 50th office in the Roland Berger network in 2012. Opened to bring us closer to our Canadian clients, it has strengthened our presence in North America. An established team of bilingual consultants is dedicated to both helping leading Canadian businesses reach their full potential and advising European firms wishing to expand their reach in North America.
We cover several important Canadian industries including aerospace, transportation, financial services, chemistry, energy, telecommunications and manufacturing. We have deep functional expertise in various fields, including strategy, operations, restructuring, organization and digital.
Our collaborative approach lets us leverage an international network to develop and implement pragmatic and effective solutions for our clients.
Montréal Office
1000, rue Sherbrooke Ouest
25e étage
H3A 3G4 Montréal
Канада
США
Our values – excellence, entrepreneurship, and empathy – find fertile ground in this country. The entrepreneurial spirit of Roland Berger himself, who started this business as a one-man operation in 1967, is part of our company's DNA. It is what drove him to take on established players and expand internationally. It is what drives us to tackle the highly competitive North American market today.
For us, comprehensive analysis, creative strategies and reliable, pragmatic solutions are the hallmark of a truly top-class consulting firm. That is what we understand as excellence. Seeing our clients succeed means everything to us. We pour all our energy into realizing this one goal. We see our clients and consultants as a joint team – as partners.
Consultants at Roland Berger North America do not simply experience the global business world, they help shape it.
Detroit Office
37000 Woodward Avenue, Suite 200
48304 Bloomfield Hills
США
Boston Office
177 Huntington Avenue, 18th Floor
02115 Boston
США
Chicago Office
300 N. LaSalle, Suite 2000
60654 Chicago
США
Россия
Roland Berger's Moscow office was opened in 1994 and for many years has been one of the leaders in the Russian strategic consulting market.
The Moscow office helps managers of Russian and international companies to search and find effective management solutions, create successful development strategies and increase operational efficiency.
Московский офис
Чистопрудный бульвар, д. 17. стр. 1
101000 Москва
Россия
Румыния
Romania's privatization process began in the 1990s and is nearing completion. Privatized companies present a large market for management consulting. Roland Berger was swift in recognizing this potential and established its office in Bucharest in 1992, when many competitors still ignored this untapped sector.
Every consultant in our office is also an expert within a particular field, playing a critical role in Roland Berger's international network of specialized, experienced know-how. Our efficient structure enables us to supply a full range of consulting services to clients in Romania and internationally.
Over three quarters of our business is generated by repeat customers; a testament to our clients' satisfaction. We support a wide variety of companies in strategic and operational issues and help them reach their international ambitions.
Experience
Approximately 500 projects conducted in the Romanian market
Solid expertise in business optimization, transformation, restructuring and strategy definition
Comprehensive industry coverage: Energy, Telecom, Financial Services, Consumer Goods and Retail, Transportation, Pharma & Healthcare etc.
Bucharest Office
Popa Savu Street, No. 79-81
011432 Bucharest
Румыния
Украина
We founded our Kyiv office in 1993 in order to bring our consulting services to the second-largest CIS country. After first focusing on EU-sponsored projects in Ukraine's textile, food processing and steel industries, we have since broadened our client base considerably. It now includes both Ukrainian and foreign enterprises, especially in light industry and trade.
We are involved in all of Ukraine's major sectors, advising both the Ukrainian government and leading industry groups. We also guide international companies entering the local market.
Kyiv Office
Gulliver Business Centre, А tower,
Sportyvna Square 1-A, 14 th floor
01001 Kyiv
Украина