Increased customer-centricity boosts topline performance
Successful sales and marketing organizations are the true experts when it comes to meeting customers' expectations. They know that decisions about advertising strategy, sales practices or promoting the company's products and services need to be driven by what customers really want – otherwise their marketing and sales effectiveness will be impacted.
A truly customer-centric strategy can drive top-line growth in times of increased competition and fast-changing consumer needs. As new channels for buying and selling evolve, more consumer touchpoints than ever need to be integrated into a company's sales and marketing approach. Players increasingly need a world-class marketing strategy and the ability to ensure a seamless customer journey. Price transparency, especially in e-commerce, has never been greater and customers can easily compare prices across different providers with the aid of price comparison sites. As a result, organizations need to find ways to carefully navigate their pricing as setting price points too high or too low can potentially depress revenue, today even more than in the past.
Besides focusing topline gains also generating bottom-line savings is possible: New technology can enable personalized offers for customers, better targeting, greater effectiveness in digital sales or digital marketing and lead to an optimization of the company's multi-channel strategy. Equally, smart or dynamic pricing and developments in ad tech mean that companies can achieve greater efficiency – particularly relevant given the rise in production costs across global supply chains, which are pushing up total costs for companies.
A customer-first approach
It has never been easier for customers to switch brands. To prevent them doing so, sales managers and marketers need to undergo a paradigm shift, with a new focus on providing an optimized buying process and customer journey across all relevant touchpoints. This can further mitigate the risks of rising customer acquisition costs and can also fuel top-line growth.
To cope with these profound changes, it is more important than ever for companies to have a clear strategy for their sales and marketing units and be prepared for what the future may bring. This involves defining a clear target picture for the organization, assessing the current setup to see if it has what it needs to achieve this target picture, drawing up a strategy and identifying specific levers for improvement.
As a leading consulting firm, Roland Berger can advise on a wide range of areas, from generating value-based pricing strategies, setting up a winning direct-to-customer (D2C) business model, optimizing media spend, enhancing digital sales and transforming the sales force. Below we provide a small selection of the many areas of expertise of our sales and marketing consultants.
Branding and brand purpose
What do you stand for and why should anyone care? These two questions encapsulate the importance of branding and brand purpose. The answers need to resonate with potential customers on a meaningful, emotional level. Best-in-class brands not only take a stand – for example, they take responsibility for their environmental footprint – they also tell a story that consumers can understand and clearly relate to.
Brand purpose also matters for consumers' trust and their willingness to pay a premium for the brand. Marketing teams must formulate them in concrete terms: In an increasingly transparent world, customers cannot be tricked by vague promises.
Distribution channels and omnichannel optimization
Direct-to-customer (D2C) sales are becoming indispensable within distribution, particularly since the beginning of the COVID-19 pandemic. As online channels steadily grow, the potential for tapping new markets with additional offerings while strengthening the brand across channels is rising. As an addition to existing, traditional distribution channels, D2C offers a direct relationship with customers. It also generates significant amounts of valuable customer data across the digital touchpoints, which is vital for both optimizing marketing efforts and ensuring customer-centricity in a soon to be (third party) cookieless world.
However, the rise of multichannel and omnichannel connectedness also creates a strong need for touchpoint optimization along the entire customer journey. Done right, this strengthens customer loyalty and can help create greater customer lifetime value.
Digital and data-driven marketing
With higher digitalization and steady growth of D2C channels, sales and marketing organizations will have more data at their fingertips than ever before. Marketers can leverage this data to generate valuable insights into the customer journey and thereby secure significant competitive advantages, not just in areas such as personalization but also increased marketing efficiency – for example, through optimized budget allocation, an effective channel mix and automation of digital marketing.
Pricing
Our Global Center of Competence in Pricing, comprising experts from Roland Berger's Consumer and Digital & Analytics teams, has identified a number of key topics relevant for decision-makers. One such topic is the inflation and supply chain disruptions of 2022, which are pushing companies' costs up. When setting prices for their customers, players need to ask themselves – now even more than in the past – how much their customers are really willing to pay for their products and services and what share of their rising costs they can pass on to them. Decision-makers must also consider how rising costs will impact their business model long term and how they can exploit data analytics in their decisions about pricing.
Another key topic for decisions-makers is the possibility of exploiting the maximum price willingness of individual customers by applying dynamic pricing online – an effective lever for improving both top and bottom line. Dynamic pricing offline is also helpful, aligning prices with factors such as fluctuations in demand.
An important lever for dynamic pricing is having data available and being able to make sense of it. Data-driven companies can use what is known as "smart pricing" to achieve greater efficiency and pricing excellence. Companies that can be considered "dynamic pricing champions" also make good use of other modern pricing systems, such as auctions and experimental setups.
Sales and marketing organizations
Sales and marketing functions within companies are becoming more specialized as the number of different touchpoints grows. Increasingly, they require digital and data knowhow alongside legal expertise regarding GDPR, for example. With this in mind, management needs to pay close attention to how they organize these functions. Also, in regards to collaborating with external stakeholders the organizational setup is a key question: No one-size-fits-all setup exists for an ideal agency model – the best agency models need to be customized and adapted to the specific client situation. Besides working with an external agency model, we also see in-housing of certain capabilities, accelerating the building of necessary skills and competencies internally.
Sales force transformation
Changes in B2B buying behavior and increased digitalization as a result of the COVID-19 pandemic have had an impact not just on companies' marketing strategies but also their sales organizations, sales practices and sales strategies. B2B selling is increasingly influenced by the approaches currently observable in B2C selling, such as the spread of marketplaces, especially in certain pioneering industries. These changes will likely expand to all industries and necessitate new sales strategies.
In terms of setup, companies' front/middle and back offices are becoming much more integrated, with new roles and responsibilities in day-to-day work. Building a world-class, unified salesforce out of individuals with different backgrounds and profiles can be challenging.
A look to the future of sales and marketing
Our consultants have their finger on the pulse when it comes to new trends impacting strategy at sales and marketing organizations – and enhancing the customer experience in any industry. Where do we see key trends that might shape the future of sales and marketing?
Fundamental shifts in technology
Greater omnichannel penetration, the rise of social media, the increasing number of consumer touchpoints and an explosion in consumer data mean that new technology based on AI (artificial intelligence) has enormous potential in sales and marketing. It is particularly useful in areas such as optimizing efficiency, growing ad tech, integrating dynamic pricing and ensuring a frictionless shopping experience for consumers.
New marketing formats
Increasingly, brands need to be present in new channels, one of the most prominent being the metaverse. This requires new, interactive content and communication approaches – in particular, a shift from mass to targeted advertising when it comes to the marketing strategy. In recent months, some renowned brands have also launched their own NFTs (non-fungible tokens), building on the ongoing cryptocurrency hype. New digital marketing formats and sales channels have also spread quickly, such as TikTok, retail media and influencer marketing, requiring appropriate media spend strategies and campaign management approaches from marketers.
Blockchain
Blockchain technology has potential for broad application in marketing due to its ability to store and distribute digital information with maximum transparency. It is expected to boost the efficiency of various marketing fields, cut costs and accelerate operations. For example, advertisers can use blockchain technology to minimize ad fraud and increase levels of transparency for ad spend. It also makes it possible for management to keep up the pace when it comes to tracking ad inventory and ensure its quality – in an age where speed is a critical factor.
Marketing & Sales Video Series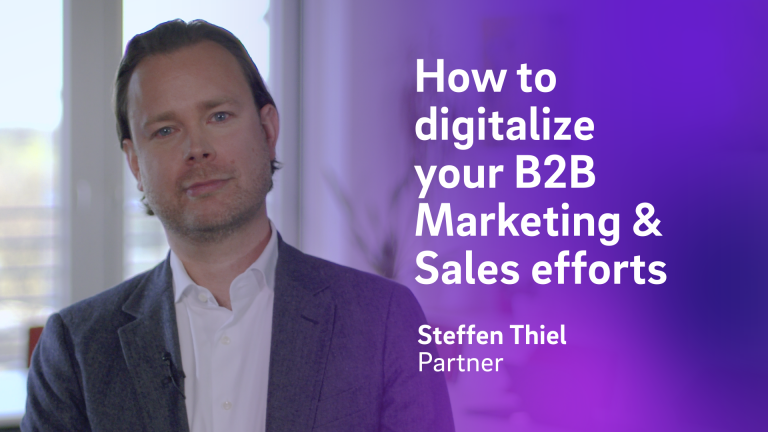 How to digitalize your B2B Marketing & Sales efforts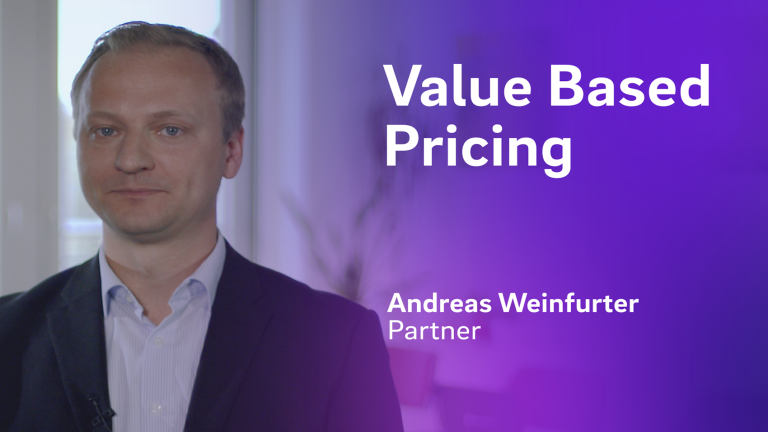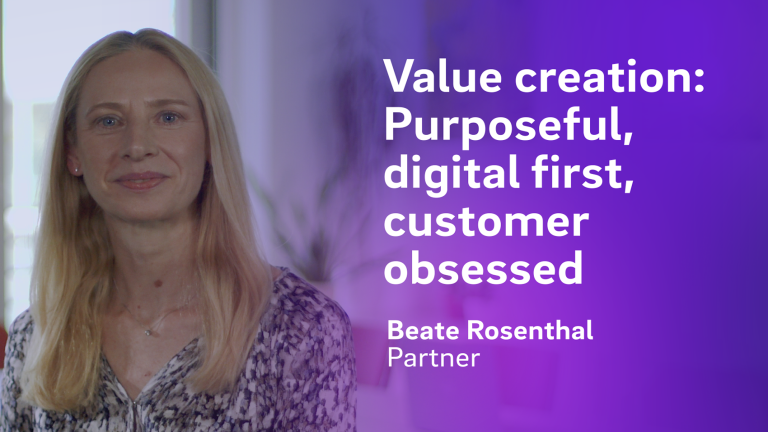 Value Creation - A new flywheel of growth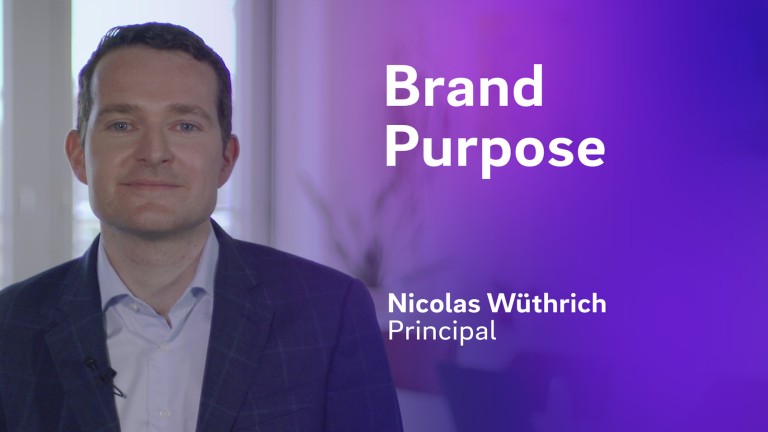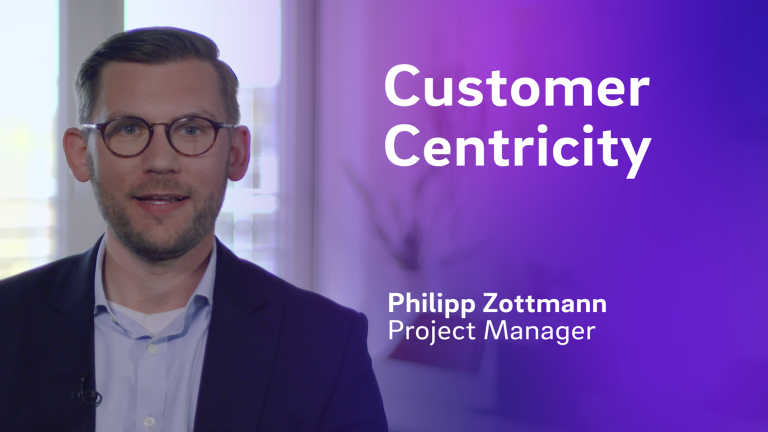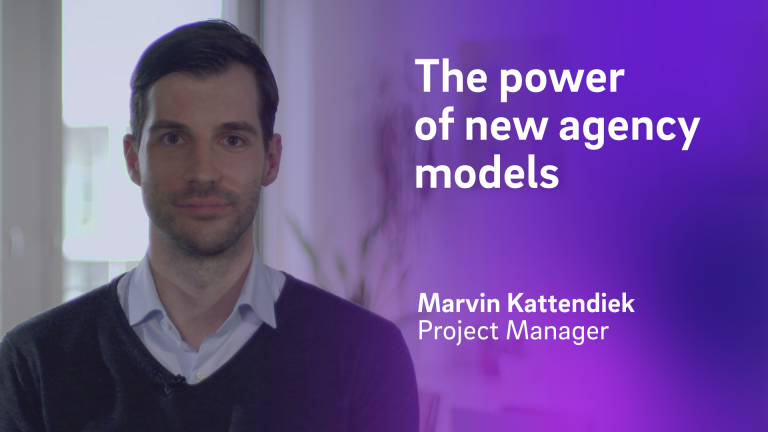 The power of new agency models