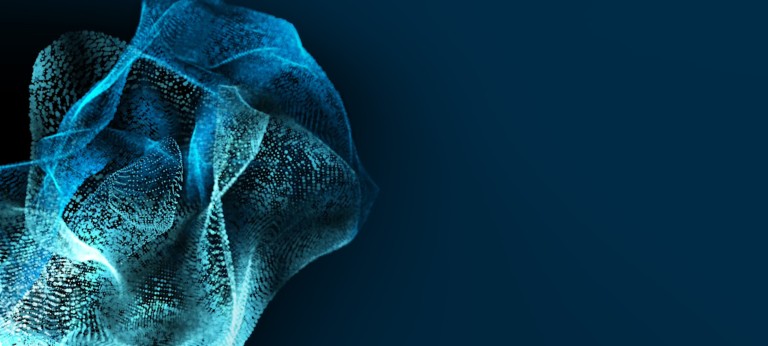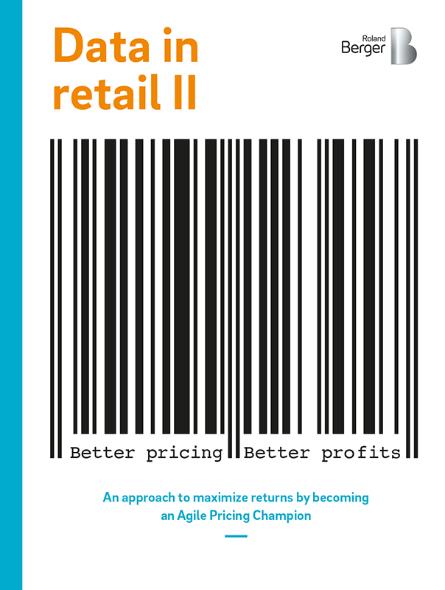 Become an Agile Pricing Champion
How retail can harness data to improve pricing and boost profits
Profits are there for the taking!
The price transparency brought about by the online retail boom is a game changer. By combining the smart use of data with a willingness to experiment, to "test and learn", Internet giants have already made an art form of agile pricing, learning to offer the right price at the right time in every situation. Yet there is no reason why they should be the only ones.
Rampant inflation and the ongoing war in Ukraine have added to the already fierce pressure on retailers and consumers alike. In this situation, agile pricing naturally takes on even greater significance as customers weigh very carefully what they are willing or able to pay for certain products. Calmly and methodically, Roland Berger therefore highlights crucial factors that must be considered and conditions that must be put in place – and thus puts pricing agility within reach of every retail company. The potential revenue and margin benefits are lucrative indeed. So, why not let an experienced consultant walk you through the steps to becoming an Agile Price Champion?
Taking stock – Where are you at?
You first need to know where your organization stands today. Roland Berger has developed a Pricing Maturity Model to help you take stock and identify whether you are still a Pricing Starter, already a Pricing Professional or well on the way to becoming an Agile Pricing Champion. Only then can you begin moving toward your goal.
Building structures – Preparing for change
Several dimensions – from routine operations to pricing strategy – must be addressed in the second step. Our tool of choice is an integrated Agile Pricing Framework that looks at pricing from every angle and has already helped numerous clients accelerate their advance toward "champion" status.
Four key areas crystallize from this exercise:
One is the need for top management (the "principals") to back the process, be fully on board and be on the same page with all your stakeholders.
Second, maximizing the impact of an agile pricing policy requires a certain organizational structure and the availability of suitable expertise and resources ("enablers"), for example.
Third, your pricing strategy must put provisions ("guardrails") in place for those external factors over which you have little control, but which can seriously affect what you do.
Lastly, a well-oiled machine is needed to direct your test-and-learn cycles and ensure the efficient management of day-to-day pricing activities ("operations").
Diving in – Taking your first steps forward
You know where you stand and have prepared your organization for change, so now it is time for action. Again, Roland Berger is happy to accompany you through four proven steps to set the agile pricing ball rolling.
Analyzing the quantity and quality of your data is a vital due diligence assessment that lets you realize quick wins and motivate and mobilize all relevant stakeholders from the word go.
Your initial pricing concept must then be aligned with your company's strategy, policy and operations. An efficient data-driven methodology built around advanced machine-learning algorithms ensures that no potential goes to waste, and a capable (cloud-based) IT infrastructure is one of several factors that will keep your pricing activities truly agile.
A pilot phase lets you test your methodologies and functionality and make any necessary and/or pragmatic variations.
And once you like what you see and have your test-and-learn cycle running smoothly, Roland Berger again helps you to scale up across the organization.
The price of success
Many retail companies have not yet started on their journey to becoming Agile Price Champions and are still squandering the potential to improve margins by as much as 1.5 percentage points. In "Data in retail II", two of our own agile pricing specialists offer helpful hints on getting started, while case studies spell out some of the practical issues involved – plus the bottom-line benefits that growing numbers of Roland Berger clients are already reaping on a regular basis.
What are you waiting for?
The journey to becoming an Agile Pricing Champion is tricky and challenging. But Roland Berger has seen company after company overcome the hurdles along the way. The most important thing is therefore simply to take the first step. Follow the link now to learn how your organization, too, can become an Agile Pricing Champion.
Request the full PDF here
Register now to download the full publication on Data in Retail 2 including the agile pricing framework and get regular insights into Health & Consumer topics.