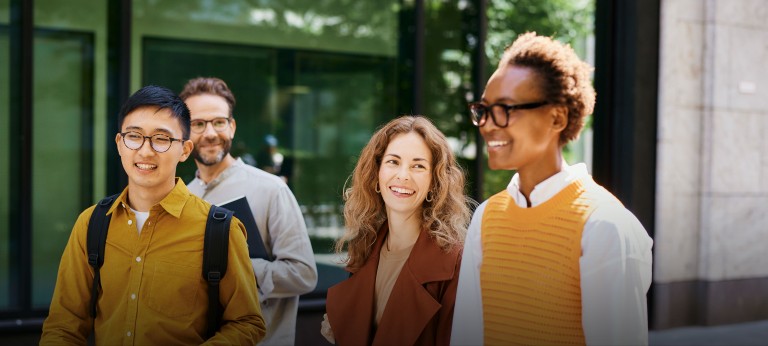 accompanied on your path.
Your career path with Roland Berger
Together we'll develop your career
What is the basis of lasting success? Mutual trust and individual support – that's what we think. So we invest in your potential. From day one, we'll help you quickly settle into your new role as a consultant and feel right at home in your job.
Throughout your whole career at Roland Berger, we'll support you with tailored training and coaching. With our B&me program, you can shape your career just the way you want. And if one day you decide to leave Roland Berger, we'll stay in touch through our alumni network.