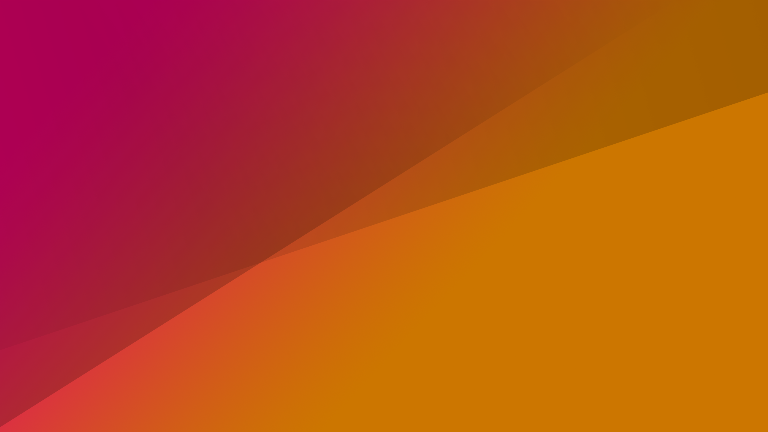 Transportation, Tourism and Logistics
From trends to solutions
Novel scenarios
If you're in the business of moving goods and people around the world, you're facing pressure on several fronts. In response, we offer a twofold approach to your challenges: Nine topical solutions on the one hand, and industry specific know-how on the other.
This is an exciting time for the transportation industry. Globalization and trade are increasing, and novel mobility scenarios are evolving from new technologies and market entrants. At the same time, a growing focus on sustainability and environmental impact has placed new restrictions on how transportation players operate.
At Roland Berger, we understand that these fundamental changes have left numerous firms on shaky ground. Many are unsure how to balance short-term demands with long-term strategy. We help our customers to navigate complexity in the transportation industry. Our projects cover the entire value chain and each phase of the corporate life cycle — transformation, growth, and performance — as well as placing a special focus on digitalization. Our expertise covers the full range of mobility and logistics industries. We are a global team consulting the world's leading companies in the fields of airlines, airports, rail, public transport, urban mobility, shipping, ports, logistics, postal, travel and tourism.
1. Commercial Strategy and Steering
Companies are facing complex challenges in profitably growing their topline. Brands need to deliver outstanding value in order to keep customers engaged. Ways of reaching customers are increasingly facetted and driven by a growing network of distribution partnerships. As a result, marketing costs are increasingly variable and dependent on a broad set of parameters. On top of this, demand is volatile and technology drives disruption of business models and the rise of new competitors.
We support companies in spotting commercial opportunities and managing risk in turbulent markets. Our solutions include tools for digital yield management, specifically considering variable cost of marketing, heuristics for dealing with uncertainty, and frameworks to evaluate and implement strategic partnerships. Most companies are stretched between transforming their business models while still delivering their targets for daily trading. Here, we have a definitive answer: A pragmatic and hands on approach, supported by smart analytics.
2. Customer Experience
Airlines, airports, railway and postal operators and mobility providers all interact directly with their customers at physical touch points. Logistics and container shipping companies interact with their B2B customers via booking hotlines or tracking apps. They have to deal with commoditization and high transparency, while customer interaction is a key feature to differentiate products and services.
We have witnessed the transportation industry moving from "customer ownership" to the wider concept of "customer experience". How much value can a new service or product offer, and how can customer interaction be used to improve service as a product? We at Roland Berger are aware of how much the success of this concept is based on customer data - data that needs to be collected along the whole customer journey. We help to turn big data into smart data.
3. Sectorial reform
Many sectors in the transportation industry are subject to regulatory changes and liberalization. Disruption from new entrants, who reshape the business by introducing new business models or value propositions to their customers, is also a sign of the times. As a consequence, incumbents, in particular, are faced with a unique triple challenge: Increase efficiency, while at the same time make their offer more attractive and identify new markets to compensate for the loss of domestic market shares.
We study the impact of change, deal with communication and stakeholder management, and support our clients when it comes to reshaping their industry. We provide full support for companies when it comes to the execution of the corresponding strategic initiatives and programs.
4. Mobility and Urban Logistics
New mobility and urban logistics business models are changing our cities as we know them. With the help of new innovations, you are now able to pick up a car anywhere in many cities and drop it off at your destination. But this is only just the beginning, autonomous technology is closer than many realize. The real revolution is yet to come.
We are working extensively on the most innovative and strategic projects in the industry concerning mobility, autonomous vehicles and logistics concepts. We help our clients to build customer-centric solutions that put them on the map of new mobility and urban logistics.
5. Robotization and Autonomous Vehicles
The mass arrival of robots is no longer a question. But how soon will it happen? And how do we best prepare for it? Robotic solutions have developed at a great pace since the giants of the internet made them the spearhead of their expansion plans. Robotization differs from mechanization (or automation), as it provides a flexible and reconfigurable solution which can be integrated seamlessly into existing infrastructures with human operators.
We support our clients to manage a smart transition to robotization. We encourage logisticians of all industries to revamp their business models on the basis of this new reality.
6. Industrial Asset Management
Industrial assets remain a key element in transportation markets. The challenges are classical, including in particular financing, maintenance and optimization of utilization. However, it is critical for companies to apply new technologies and adjust partnership models to stay ahead.
We support our clients in making sure their assets translate into a competitive edge advantage in turbulent transportation markets.
7. Living digitalization
Arguing about the impact of digitalization is as necessary as bringing sand to the beach. Whereas start-ups are developing new business models free of legacy restrictions, established players both want and should leverage given capabilities and competences to deploy solutions that make a difference.
We support our clients throughout the entire transformation by formulating a digital vision and corresponding value proposition. Thereby, we bridge the gaps between the traditional and digital business world.
8. Performance enhancement
In the current competitive business environment, every mature company has been undergoing performance enhancement initiatives. Given the dynamics of our markets, striving for more efficiency is a permanent task.
To align initiatives to corporate targets, mobilize troops and ensure that the effects can be measures on the profit and loss statement, we support our clients on all relevant issues, i.e. short-term revenue growth, comprehensive cost-savings, re-alignment of investment programs, structural changes, and communication and overall program management.
9. Pre and Post Merger Integration
There are several main drivers of the transportation industry. These include the need to specialize, ambitious efficiency goals, consolidation and merging to extend both reach and scope. These are the consequences of globalization and sector reforms, often triggered by redundant capacity.
We support our clients throughout the entire merger process, by delivering pre-merger studies and due diligences, negotiation support on deal making and on the merger integration itself. Throughout the process we partner case-specifically with lawyers, M&A firms, communication agencies and other experts.
Industry specific solutions
Get in touch
We help you navigate the modern mobility and logistics landscape.