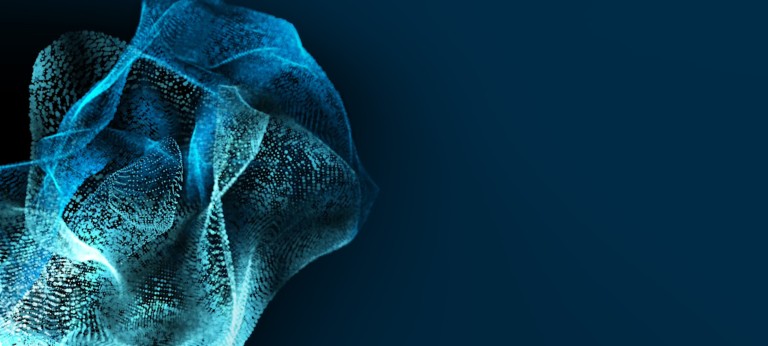 Aviation's Roadmap to True Zero
A sustainable approach to eliminate all climate effects of air travel
Aviation is a fundamental part of modern society, connecting families and businesses, and propelling globalization and growth. However, aviation's carbon emissions are growing - and it has become clear that non-CO2 effects also contribute significantly to aviation's climate footprint. The Roadmap to True Zero seeks to address the entirety of this issue: by taking aviation's whole footprint into account, we offer a unique, holistic and quantitative solution for the global industry, tackling both CO2 and non-CO2 effects.
Whether for leisure, business, public service, international relations or even commuting, society has come to depend on flying. The downside of the massive growth in air travel, now recovering after the COVID-19 pandemic, is its climate effects. The sector currently accounts for about 3% of global manmade CO2 emissions, a figure that is set to rise to 12-18% by 2050 if it does not act at the same pace as other industries. On top of CO2 emissions are non-CO2 effects , including those of nitrogen oxides (NOx) and aerosols/particulates, as well as contrails. The total radiative forcing impact of non-CO2 and CO2 effects may be anywhere from 2-4x that of CO2 alone, depending on how it's measured.
The Roadmap to True Zero
Roland Berger's Roadmap to True Zero study aims to tackle these problems head on by offering a path to eliminate these climate effects. It explores how the industry can simultaneously achieve zero CO2 and non-CO2 effects, what levers are available to achieve True Zero, potential scenarios and recommendations for ways forward. It is based on significant research into the issue, conducted with support from a panel of leading academics, with input from industry and regulatory experts.
By evaluating a series of both realistic and bullish scenarios, the Roadmap shows that by 2030 aviation can reduce its total climate impact by around 30% - a fantastic outcome - but recognizes the significant work that would be required to achieve this target. The primary levers to achieve this are coordinating efforts to minimize fuel burn through better operations and air traffic control, and rapidly accelerating contrail mitigation. By 2050, a revolution in both sustainable aviation fuels (SAF) and aircraft technology (for example, the introduction of hydrogen-powered aircraft ), can bring the total impact down by around 85% - although the question remains on whether to invest in both. Mopping up the residual effects using out-of-sector measures such as carbon removal methods results in True Zero. The full array of levers and their effects are shown in the graphic below.
The Roadmap to True Zero is an optimistic look at aviation's journey, demonstrating a way that the sector can bring its total impact down to True Zero, while continuing to grow. We show both that mitigation is possible, and provide a guide on how it can be done.
For a comparison of the Roadmap to True Zero against other major aviation emissions reduction roadmaps, click here .
How we can help
Several clear recommendations emerge from the Roadmap findings: All stakeholders must agree that CO2 and non-CO2 emissions are important; we need to coordinate our skies; and we may benefit from coordinating our strategies. Considering the ongoing uncertainty in non-CO2 effects, we also pressure tested these key recommendations against the upper and lower bounds of their impact. We found that the same conclusions hold true, that is, the science is already sufficiently robust that the industry can begin taking action in key areas.
We worked with industry experts to develop specific toolkits and recommendations for all types of organsations within the aviation ecosystem, including aerospace manufacturers, airlines, airports, air traffic controllers, fuel producers and regulatory bodies.
More information can be found in the study, which can be downloaded below as well as in our video from the Sustainable Innovation Forum at COP27, where the study was presented by our experts Yvonne Ruf and Nikhil Sachdeva.
Alternatively, please feel free to contact Nikhil Sachdeva or one of our other experts for more information on the Roadmap or any other issue related to sustainable aviation. We look forward to hearing from you.
Download the full publication
Register now to download the full PDF regarding "Roadmap to True Zero" including our specific toolkits and recommendations for all types of organisations within the aviation ecosystem. Additionally, you get regular insights into Aerospace and Defense topics.