Your window into the ideas shaping the world of business.
Think:Act is Roland Berger's award-winning magazine that helps senior executives navigate the choppy waters of our fast changing business environment. The magazine chronicles the big shifts happening in the world and their impact on organizations, identifies current and upcoming trends in business and offers a deep dive into the latest management ideas.
It does this through thought-provoking articles and exclusive interviews with thought leaders and the movers and shakers of the world of business. The magazine features an eclectic mix of articles that take a lively approach to storytelling. The magazine has a unique and unorthodox design format that has won many accolades. It was one of the first magazines to be inducted into the "BCM Hall of Fame", after it had won Europe's biggest content marketing award three years in a row.
First published in 2004, Think:Act reaches around 30,000 select senior executives and decision-makers in the fields of business, politics and media around the world. Think:Act is published in English, German and Chinese.
Featured in Think:Act Magazine
Jack Welch (Former CEO, General Electric)
Lee Kun-Hee (Chairman, Samsung)
Michael Behrendt (Former CEO, Hapag-Lloyd)
Zhang Ruimin (CEO, Haier)
Nils S. Andersen (CEO, Maersk)
Robert Cialdini (social scientist and author, Influence and Presuasion)
Don Tapscott (technology expert and author of The Blockchain Revolution)
Michael Useem (leadership expert and author of The Boards that Lead)
Kaname Hayashi (CEO, GrooveX)
Gong Yu (CEO, iQIYI)
Sir James Dyson (serial inventor, founder of the Dyson Company)
Gerd Gigerenzer (Director, of the Max Planck Institute for Human Development, author of Simply Rational)
Curious about the contents of our newest Think:Act magazine? Receive your very own copy by signing up now! Subscribe here to receive our Think:Act magazine and the latest news from Roland Berger.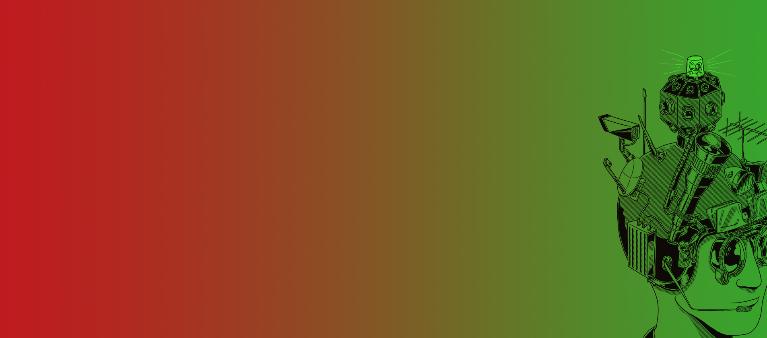 Vigilant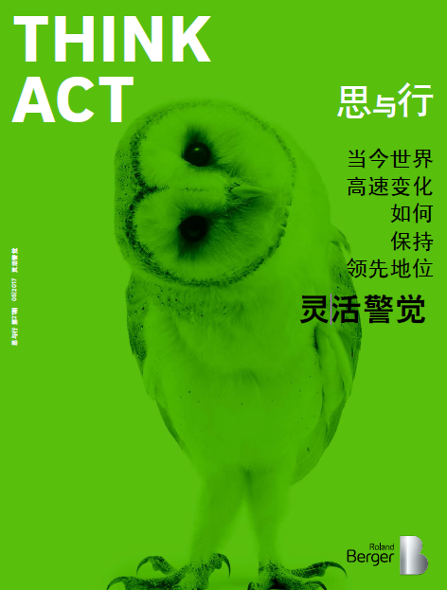 The latest issue of our Think:Act magazine "Vigilant" leads on how global corporations ranging from BASF and Cisco to Corning and Haier are harnessing their innovation skills to pre-empt changes in the business environment.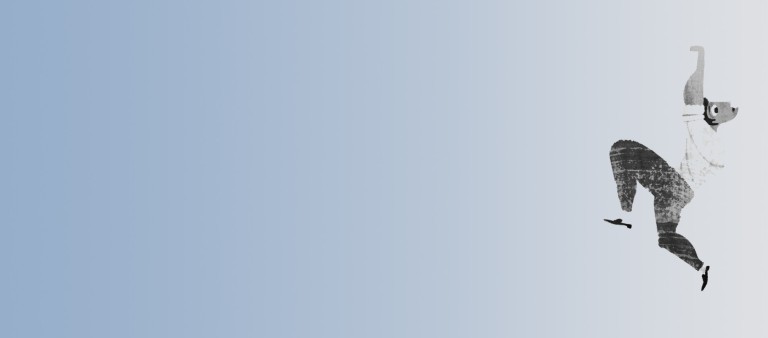 How much do you depend on trust?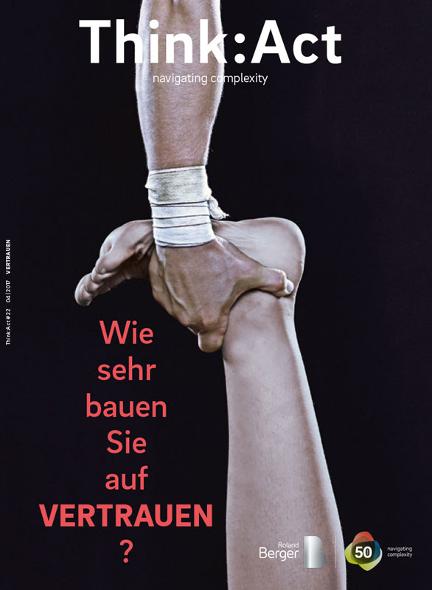 The central theme in our latest Think:Act magazine is trust
Photo credits Mrzyk & Moriceau; Illustration: Peachbeach; Illustrations by Martin Burgdorff