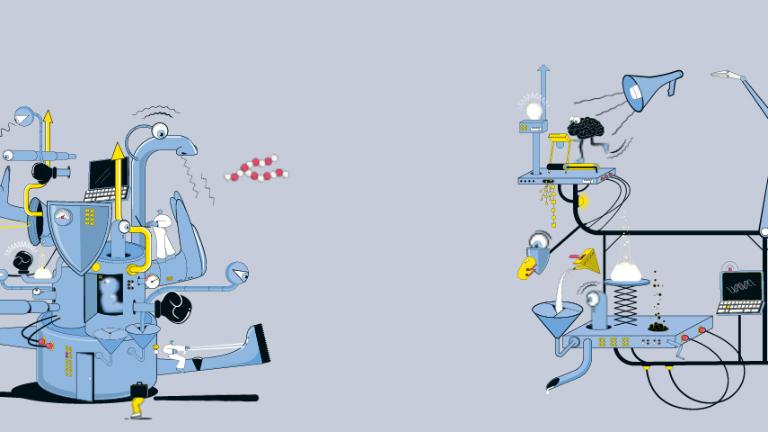 Think:Act Magazine: Leading thoughts, shaping vision
How robust is your company?
Is your organization fit for the future?
The Covid-19 crisis proves that to survive the next decade, your organization needs to be robust. So, in this issue we look at what you might need to be fit enough to take on the future. New tools and learning, rethinking the structure of your organization, using AI and assessing how you can do things differently will all be important. With an array of analyses and feature articles exploring what companies such as Marvel Entertainment and Harley-Davidson have done to tackle problems, as well as in-depth interviews with thought leaders Frederic Laloux and Andrew McAfee, and Greenpeace CEO Jennifer Morgan, Think:Act helps strengthen your leadership by helping you answer the vital question: Is your organization fit for the future?
Highlights from Think:Act "Robustness"
New tools and learning, rethinking your organization and assessing how you can do things differently could be just what you need to be robust enough to survive the challenging times ahead.
If you want to read more articles from this issue of Think:Act, please sign up...
Ready for impact – NASA prepares for another Mars mission
Reality check – How new thinkers are changing the way we see things
Three questions to... – Thought leader Dan Heath on preventing problems before they happen
Cryptic damage – The environmental cost of mining Bitcoin
Making "we" work – How the sharing economy has to change to survive
Big thinkers offer new lessons on learning
Turn transformation to your advantage
Marvel Entertainment's turnaround
Andrew McAfee: Betting on optimism
Stay up to date on the latest global trends and developments in the business world. Subscribe to Roland Berger's Think:Act Magazine now and get access to this and upcoming editions as PDF, including articles by renowned authors and exclusive interviews with thought leaders.