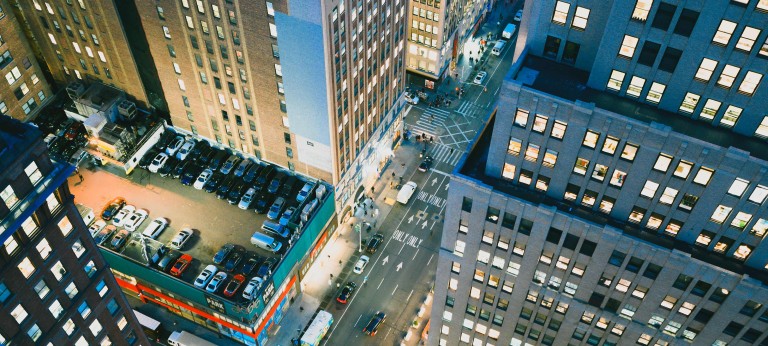 Global Topic
Urban Air Mobility
How air taxis and freight drones are revolutionizing the future of transportation
Urban Air Mobility (UAM) stands for the expansion of urban mobility into the third dimension: the air. While we have only known taxis on the street up to now, (passenger) drones are tapping into the sky as a new mode of transport step by step. This could relieve the strain on many chronically overburdened infrastructures such as those in cities with a rapidly growing population. Cities such as Dubai, Singapore, Los Angeles, and Dallas have already been experimenting with Urban Air Mobility projects for some time.
Urban Air Mobility - a rapidly growing industry with great potential
No wonder that the competition for the commercial conquest of airspace is already underway at full speed. Air taxis in particular are a highly promising market of the future because they make travel very time-efficient, safe and comfortable.
There are still a few technological and infrastructural hurdles to overcome before the potential of Urban Air Mobility can be fully developed, however. Many regulatory issues, such as in the area of certification, are still unresolved as well.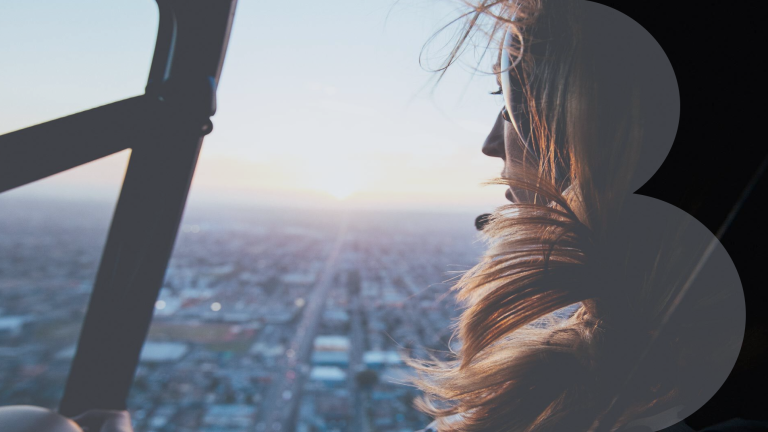 Urban Air Mobility – The rise of a new mode of transportation
UAM businesses are currently facing the challenge of finding the right technology for every application. This is because the dynamic development in the area of electrical drives, unmanned aerial vehicle technology, and 5G communications networks is forming the common technological backbone of all commercial passenger drone services. No one can currently say what the first drones for Urban Air Mobility will be like in the end, though.
Another hurdle for the wide-area expansion of Urban Air Mobility is a suitable infrastructure. Landing pads, charging infrastructures, and maintenance facilities for a successful operational business model must first be constructed.
As the world's leading consulting firm for aerospace, the automotive industry, transportation, telecommunications, digitalization, and urban infrastructure, Roland Berger is very familiar with all of the facets of the ecosystem and the development of Urban Air Mobility. According to our calculations the number of drones used as air taxis, airport shuttles, and within the framework of urban flight services will grow exponentially in the coming years. We forecast that nearly 160,000 unmanned electrical drones will be in use worldwide by 2050. They will generate an annual revenue of nearly USD 90 billion.
The most important providers of the industry come from different sectors. Manufacturers of aircraft and helicopters as well as those from the automotive industry are both among the mobility and service providers, but stakeholders external to the industry such as consumer goods manufacturers, pharmaceutical companies, telecommunications providers, research institutions, or even cities, countries, and supranational organizations are also involved in current projects.
Since 2019 we have been creating a regularly updated interactive world map of all relevant projects with the aim of providing the most detailed overview possible of the current situation in the Urban Air Mobility industry and thereby supporting cooperation between the stakeholders. In doing so, we concentrate on projects with unmanned drones for the transportation of passengers, goods, parcels, mail, medication, and first aid deliveries in urban areas.
Perspectives of Urban Air Mobility
Due to our intensive exchange with the most important stakeholders in the industry, Roland Berger has detailed knowledge of current trends and developments. Our contacts include leading manufacturers of passenger drones such as Volocopter , Lilium , EHang , and Joby Aviation , established aircraft manufacturers such as Airbus , and also companies that have specialized in the ecosystem and infrastructure of Urban Air Mobility such as Skyports . Younger providers in the emerging UAM industry in particular rely on outside capital, meaning that the perspective of investors also plays an important role in this.
We therefore regularly conduct interviews with leading businesses and emerging start-ups from the Urban Air Mobility industry:
Bottom-up market model
With the aid of a bottom-up market model we have identified the most important profit pools along the UAM value chain. Based on this information we advise clients with regard to the following, among others:
Market entry: What prospects does involvement in the UAM market offer?
Profit and sales analysis: What are the most important profit and sales levers?
Implementation: How is a market entry carried out successfully and how can attractive profits/sales be realized (organizationally or through partnerships)?
Contact our experts
Would you like to learn more about how your business can prepare for Urban Air Mobility? Then don't hesitate to contact our experts Manfred Hader and Stephan Baur.
Register now to receive regular insights into Aerospace & Defense topics.