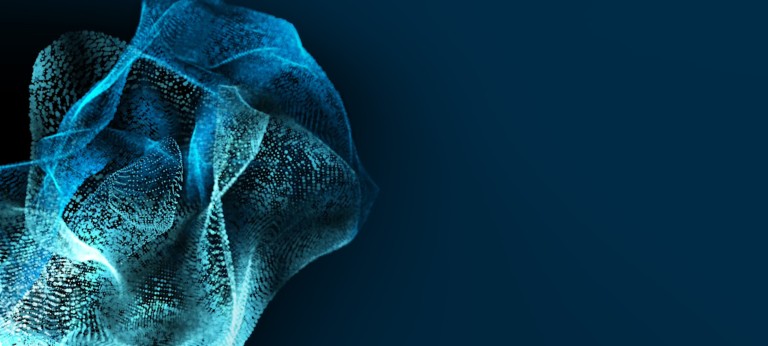 Urban Air Mobility: Successfully combining eVTOL vehicles with demand modelling data
Why Joby Aviation wants to focus on the simplicity of things by following the simplest principles and solutions to take an electric aircraft off the ground.
Since its beginnings of a small team of engineers working out of "the barn" in 2009, Joby Aviation has continuously made new headlines: In 2012, Joby was selected to collaborate with NASA on electric-flight projects; in 2019 the first production prototype began flight testing; so far Joby Aviation has accumulated over 1,000 test flights. In 2020, Joby became the first eVTOL company to agree to a "G-1" certification basis for its aircraft with the FAA and was granted the first ever eVTOL airworthiness approval in scope of the U.S. Air Force's Agility Prime program. Lastly, in Q2 of 2021, Joby plans to become a publicly traded company upon the successful closing of its SPAC merger agreement with Reinvent Technology Partners, with a post-money valuation of USD 6.6 bn. Along this exciting journey was Paul Sciarra – now Executive Chairman at Joby Aviation, but also co-founder of Pinterest and Joby's first outside investor. Read our interview with Paul Sciarra about Joby's plans and what is yet to come!
You have been the first outside investor of Joby – What was your main motivation to invest?
Paul Sciarra: I have known the Joby team for a long time. I first heard about Joby and their important and ground-breaking work with electrical aviation on NASA's X-57 program as well as together with the DoD on high-altitude drone applications. When I joined, the Joby team consisted of only 5 employees. What amazed me most about the Joby team was their focus on simplicity: Joby was open and willing to think about the simplest principles and solutions to take an electric aircraft off the ground. At that time, Joby was working on a 2-passenger eVTOL aircraft, but we made the right decision shortly after to develop a 4-passenger aircraft in order to provide a viable urban air mobility service one day. We did focus on the right product over the right technical solution, so development constraints of the eVTOL aircraft were centered around high speed and minimized charging time to provide an affordable service. An incredibly complex task, but the Joby team was willing to take on this challenge. Today we are 700 people and are still committed to the right product. As executive chairman, my work mostly focuses on fundraising, finding and securing the right partnerships as well as laying out the path towards commercialization.
What is the main advantage Joby has over its competitors?
Paul Sciarra: Nearly all of Joby's success can be attributed to two major factors: Engineering discipline and prioritization. As mentioned before, Joby is focusing on the simplicity of things, and this accounts for all our engineering activities, too. We follow iterative engineering with a great deal of pragmatism. Just because it looks good in CAD does not mean it will fly – thus we have been conducting flight tests early on to ensure feasibility and operability of our aircraft designs. Over the years, we have been able to achieve major engineering milestones – from first concepts and sub-scale flight tests to our first technology demonstrator four years ago and launching our close-to-series production type and now conducting an extensive set of flight tests. Besides this engineering discipline, we at Joby prioritize three major aspects to deliver the right product: 1) safety, 2) noise and 3) cost-effectiveness. Regarding safety, we have built multiple layers of redundancies on component and on system level to guarantee for fail-safe operations, which is also underlined by our test flight campaigns and certification requirements. Regarding noise, we have put a lot of effort to keep the noise profile as low as possible, e.g. by designing special rotor blades and avoiding high frequencies when spinning. Low noise will be key, as we aim to operate our eVTOL aircraft from skyports in dense urban areas in order to minimize the first and last mile to provide the highest possible time savings. Regarding cost-effectiveness, we keep costs as the central element in all our thinking to build the right aircraft with the right specifications to deliver an increasingly affordable urban air mobility service over time.
Recently, you have acquired the UBER Elevate division – What is the future roadmap going forward?
Paul Sciarra: Well, we have had a long-term relationship and an already existing partnership with UBER, also as investors. For us, it felt it was the right time to make this acquisition, as we have a very high confidence in our eVTOL aircraft, and we have increasingly thought about the necessary ecosystem to deliver our urban air mobility service. The UBER Elevate team has been doing a tremendous job with regards to demand modelling, which is a crucial input for all our utilization and operationalization planning as well as flight planning. Think about it: On our end, we have the right product, but we also need the right network in terms of skyports, routes and schedules as well as intermodal transport options for first and last mile to and from the skyports. This network, including demand data, modelling and simulations has been developed by the UBER Elevate team, which we have now acquired. We can now use tools for demand modelling, dynamic pricing and demand aggregation to deliver an affordable urban air mobility service. For example, with demand aggregation it will be much simpler to fill the third and fourth seat of our eVTOL aircraft. We will integrate our respective services into each other's apps, enabling future customers to enjoy seamless multi-modal travel.
What is more important: Providing the end-to-end service or operating the booking platform and thus having access to all the data?
Paul Sciarra: Both are equally important and crucial for our eVTOL vehicle. The vehicle is just the very first building block -- the foundation of the ecosystem, which we are currently building. But all the data allows us to find the perfect spots for skyports and the most efficient routes between the skyports to be able to offer superior end-to-end services for our customers and delivering our value proposition: saving time at constantly decreasing costs.
Let's talk about certification: You have reached an agreement on the G-1 certification basis with the FAA in 2020 – why was this such an important milestone?
Paul Sciarra: Achieving our G-1 certification basis was a significant milestone after years of close alignment and engagement with the FAA. In 2015, Joby settled on the design configuration of the Joby Aircraft and we started policy discussions with the FAA at that point. We began our formal Federal Aviation Administration (FAA) certification program in 2018 by applying for type certification. We are on track to complete type certification in 2023. The G-1 certification basis defines the appropriate way for the FAA to certify our eVTOL aircraft. It shows that the FAA is comfortable with the overall design, subsystems and architecture of the aircraft and a clear path of (flight) tests to proof the safety of our aircraft including all of its novel components such as the electric propulsion system. This milestone also marks the end of our program management challenge in that company developmental tests are coming to completion and we will begin formal FAA component and flight testing later this year. We have spent and will spend around 7-8 years in total for the certification process, with estimated costs for around USD 1 bn for development and certification processes.
What are now your next important certification milestones?
Paul Sciarra: We have several important milestones coming up. We have rather large structural tests for our primary and secondary aircraft structure, endurance programs for our electric propulsion units and of course an extensive flight test campaign to complete successfully. This all needs to be delivered in time until our certification timeline by 2023. Once we have completed the FAA type certification, we also want to look at other regulatory bodies, e.g. EASA in Europe. Our certification approach through part 23 type certification allows us to speed operational growth in key countries around the world through many bilateral aviation safety agreements between the US and other countries.
Let's focus on the technological concept: What are the major advantages of your chosen eVTOL aircraft design?
Paul Sciarra: Compared to others that building a vectored thrust design or using a combination of lift-and-trust systems, we at Joby are building a multi-tilt-rotor aircraft design. VTOL aircraft design is always challenging – see for example the Bell-Boeing V-22 . Similarly, we're taking proven technology and are simplifying it. But we believe eVTOL aircraft design can benefit from its simplicity: We have always aimed to build a fully electric powertrain, which reduces mechanical complexity since the motors sit directly next to the rotors. Further, we can achieve redundancy: We have not two, but six rotors and not more, since it is not necessary and would increase complexity. Our eVTOL aircraft has just the right number of components for its intended mission. No extra, unnecessary components or parts that don't contribute to safety, lower noise or cost-effectiveness, which are our core priorities.
Your eVTOL aircraft seats four passengers and a pilot – Is a pilot necessary and what do you think about autonomous flight operations?
Paul Sciarra: Yes, a pilot is required – at least in the beginning. Even with the pilot seat occupied, we have still compelling economic advantages. Passengers also have higher confidence in urban air mobility service if a highly experienced pilot is on board and navigating the aircraft. In fact, besides achieving certification, building customer acceptance is vital, too. However, to enable autonomous operations , we have two major challenges to solve: the certification of autonomous aircraft and air traffic management. We are planning ahead and we will be ready as soon as certification processes and air traffic management are supporting the transition from a piloted operations, to an operator model with the pilot performing rather monitoring tasks towards and fully autonomous model – first on national and later on global level. We could be operating autonomously already today, but we follow the Tesla-approach to autonomy, as opposed to Waymo: Our aircraft can be operated in the traditional way, but we are already collecting all the necessary data to be ready for autonomous flights once the regulations allow it.
Recently, you have been granted the world's first eVTOL airworthiness approval in scope of the Agility Prime program – How is this supporting your journey towards type certification and the start of commercial operations?
Paul Sciarra: We have an ongoing partnership with the Agility Prime program for quite a while now. In December 2020 we were able to formalize our work with the airworthiness approval. The approval allows us to put our eVTOL aircraft into revenue generating flights for the Department of Defense. We will have two aircraft under this airworthiness approval in 2021, eight more aircraft starting in 2022, and then even more beyond 2022. All of our aircraft are operating services and are thus revenue generating. This can – at least partially – offset some of our R&D expenses. Furthermore, the Agility Prime program is a great opportunity to gain operational experience in a real-life environment, which will also greatly support and improve our test flight campaign for our type certification process with the FAA.
What are your next major steps until the start of commercial operations?
Paul Sciarra: There are three major activities we are working on in the next five years: First, we are carefully managing the execution of the outlined certification process to ensure type certification by 2023. Second, we begin to scale up our aircraft manufacturing operations. We are breaking ground for our first manufacturing facility later this year and are planning for an initial production of hundreds of aircraft per year in the ramp-up with further scaling beyond that. Thirdly, we continue to work closely with the Department of Transportation alongside with a significant number of US-cities to select our one or two launching cities to start commercial operations.
Thank you for the great insights and we are really looking forward to your next announcements! It was a pleasure talking to you – do you have any last comments or thoughts to our readers?
Paul Sciarra: Thanks to you, too! Yes, I might provide a few closing comments: When it comes to eVTOL design, do not underemphasize the importance of noise. High or unpleasant noise levels are still one of the biggest concerns of the public when it comes to accepting air taxi services. In order to maximize the travel time savings – the key promise of urban air mobility – the skyports need to be as closely located to people as possible in order to minimize the first- and last-mile travel time. But just because eVTOL aircrafts are electric does not mean there are quiet by default: Propeller design, rotation speed etc. are all directly influencing the noise profile. Simulations are still immature, thus eVTOL companies should focus on physical tests and iterative refinements to lower the noise profile. We are now at rotor blade design #30+, because the noise profile is so critical in order to be able to deliver a superior air taxi service.