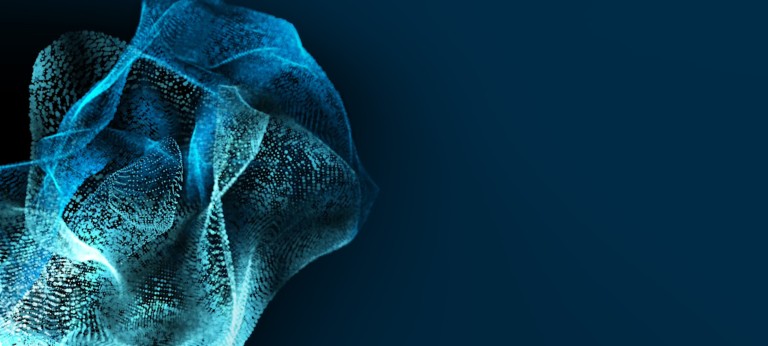 Urban Air Mobility: The selection and evaluation process of relevant partners in the industry
How partnerships help Volocopter to stay ahead of their competition
Last year, Volocopter closed its Series C founding round with EUR 87 million and announced several new partnerships to make Urban Air Mobility a reality. Read in our interview with Florian Reuter, Chief Executive Officer at Volocopter GmbH, about the relevance of partnerships in the nascent Urban Air Mobility Industry and how Volocopter approaches the selection and evaluation process of potential partners.
Let us start with the relevance of partnerships for UAM companies. Was it always the plan for Volocopter to engage in partnerships or was there first a "going it all alone" mentality?
Urban Air Mobility (UAM) is much more than just the vehicle. It is only possible by bringing together all required building blocks for the UAM industry . Volocopter started out as a start-up with the dream to prove that piloted electric multicopter flight was possible. Once we accomplished that, our vision shifted towards making electrical flight in cities possible for as many people as we could. So, that being said, we were and still are very strategic with our partnerships that help us bring Urban Air Mobility to life. Our first partnerships were with local hidden champion companies helping us bring the technology off the ground. Then quickly, we cultivated our relationship with the regulators and authorities to approach the challenges of a whole new market. By 2017, we raised 30 million Euros with Daimler AG and Intel among others. These strategic partnerships give us long term advantages for topics we need to address such as scaled production worldwide. So far, we have a total funding of 122 million Euros and partners around the globe. Each bringing their unique expertise in mobility , regulation, and infrastructure to allow us to implement air taxi services in the next 2-3 years.
What is the main strategic rationale for Volocopter to engage in partnerships?
So, we are focusing on our expertise: designing an economically viable and certifiable aircraft, service, and creating a UAM ecosystem through partnerships. Cooperating with other best in class companies lets us take urban mobility to a higher level. There are three main rationales to engage in partnerships.
Firstly, partnerships allow us to focus on the individual strengths of companies – we cannot be the best at everything, especially if we want to be fast and efficient. There is much to be gained from being first to market. Secondly, partnerships help distribute risk and resource requirements.
Thirdly, partnerships with well-established players validate our approach to UAM. EASA, Daimler, Schenker, Lufthansa Industry Solutions, etc. carry out extensive due diligence with the partners they decide to work with. Attracting them as investors and partners is a formidable vote of confidence in Volocopter.
What are the key partnerships an urban air mobility OEM should have in order to strengthen its business model and to accelerate commercialization / adoption of its product and why?
We can break the partnerships down into the following categories: cities, regulators, vehicle , airline services , integration, infrastructure , and digitalization & autonomy. Firstly, without a close and trustful cooperation with cities and regulators, we would not be able to get our services into the air. Secondly, it is understood that a UAM OEM must be able to produce a product that is safe, economical, and certifiable. Volocopter is not just interested in making and selling Volocopters. Our company product will be a brand-new, unique mobility service in cities around the world. To make this happen, close cooperation with regulators like EASA and mobility giants like Daimler, Geely, DB Schenker, and Japan Airlines give us the network to build a safe, secure, and scalable product while strategizing its implementation with players who have been in the mobility scene longer than we have. Our services will also require management and infrastructure which leads us to partnerships like Skyports for vertiports or SESAR Joint U-Space for defining the requirements for the digital air traffic management infrastructure in cities.
By bringing these groups together, Volocopter works multidimensionally to create a great, certifiable product and to introduce it to the public alongside mobility brands they're familiar with. Finally, it is vital to remind ourselves as a UAM OEM that what is important today is different than what will be important to be successful tomorrow.
This is one of the reasons why we introduced VoloIQ with Lufthansa Industry Solutions. It paves the way for scalable digitalization and autonomy and runs on Microsoft's Azure global cloud platform.
Which of these partnerships will be critical to Volocopter's success?
We are aiming for commercial launch in the next 2-3 years. This means we are primarily focusing on regulation and the other immediate hurdles we will need to overcome to launch our service. Luckily, we already have a great start with our relationship with EASA. As you may already know, in December 2019 we became the only eVTOL start-up to have been awarded EASA's Design Organization Approval (DOA). In a second phase, it is all about scaling and global coverage. When considering the future of Volocopter's partnerships, we select them by their actual contributions to achieve our mission: Bring Urban Air Mobility to life in cities around the world.
Other critical partnerships are the ones sensible to share as an industry. Examples of these would be vertiport infrastructure, universal air traffic management system services, and others.
Do you look for a specific number of partnerships per value chain segment and overall?
I think there is a specific quality of partnerships that we pursue rather than a specific quantity. This is not an exact science. All in all, we want to orchestrate the entire ecosystem. As we put this in place, we keep various factors in mind. On the one hand, Volocopter wants to keep the competition on its toes to avoid monopolies and promote competitive prices. On the other hand, we also want to be working with the best partners out there, whether it be product, service, or consulting in the supply chain .
As several UAM incumbents are entering partnerships, have you noticed if those partnerships categorize in only a few specific patterns/business models and if so, which are they?
What we've noticed is that many UAM incumbents are working towards understanding everyone's roles in shaping the system and maximizing the potential each player has. Take infrastructure for example, sustainable infrastructure for Urban Air Mobility should be multifunctional and shareable in order to be attractive and scale faster. This is in the best interest of the customer. It does not make sense for a city to have one vertiport that works for one kind of eVTOL. Rather, these kinds of infrastructure should serve the general Urban Air Mobility ecosystem. Another area where we see this is in unmanned air traffic management systems (UTMs) like the one we worked with in Helsinki in August 2019. These are components that should be aligned across the board, and we see and participate in these decisions that will shape the future of the industry. We ask ourselves, "What are we good at, and what part of the value chain do we want to own?" Then we work from there. It's as simple as that. Interestingly enough, attempts to monopolize certain parts of the value chain and commoditize others have failed miserably – without giving names. So, this obviously is a highly dynamic industry creation process that we enjoy navigating very successfully.
Let's switch to the selection process for partners. How do you identify potential companies for partnerships and what are the selection criteria when evaluating potential partnerships?
When we identify potential partnerships, we look for partners that can give unique contributions or insight based on the projects we are developing like the VoloCity, VoloDrone, and VoloIQ as well as other upcoming projects which we don't want to share just yet. We are looking for partners that can offer elements within the value chain that we cannot or do not want to provide ourselves. Our focus is the service and the aircraft. It doesn't make sense to build our own cloud, so we are working with Microsoft Azure to fulfill our hyperscaler needs. We are working with Grab to select specific routes based on ride-hailing data and PTV to simulate the effects of our new transportation mode on mobility patterns in a city. All of them experts and world leaders in their fields. Another important aspect is global scale: Which partnerships help us address certain elements like connectivity, or insurance on a global scale?
What are early indicators of potential roadblocks which will make a partnership difficult?
The roadblocks are antitheses of selection criteria which are pretty similar to many general business partnership red flags. Anytime we realize a partner is not playing it openly or lacks management attention (e.g. communication is poor, the goals no longer align, or when the due diligence from their side is not thorough), we take a closer look. Each of these impacts the partnership in a way that could inhibit progress and success. We want to ensure that we can trust, align, and work productively together with our partners. So, if we see any of these signs as we are researching and getting to know our potential partner, it normally becomes a topic of discussion for evaluating the best option for Volocopter.
What benefits do you expect by forming partnerships with airport operators (e.g. Fraport) and airlines (e.g. JAL)?
Oh, there are plenty of benefits that we expect and have already seen from partnership with airports and operators. The most discernable benefit of working with Fraport, Japan Airlines, and Aéroports de Paris is tapping into their wealth of experience, knowledge, and existing network infrastructure with regards to the existing aviation industry. They know what it takes to establish air traffic in cities, comply with regulation, build the entire customer journey, ground processes, process of gaining public acceptance, and can help seamlessly integrate Volocopters into customer journeys. Volocopter publicly displayed the product of this kind of partnership in Helsinki when we showed that Volocopters, like the VoloCity, can be integrated into both air traffic management (ATM) and universal traffic management systems (UTMs). Other examples include Japan Airline's agreement with us to work on sustainable commercial operations of air taxis in Japan, Fraport's focus on smooth passenger handling and efficient transport integration, or Paris' collaboration to structure an Urban Air Mobility Industry branch.
The clear objective is to offer airline customers a marvelous and seamless travel experience all the way from their long-haul flight to their final destination inside the city. By connecting with airport operators now, we are already paving the way for mobility possibilities in cities around the world and showing that this is serious, possible, and coming sooner than most think.
Thank you very much for the interesting insights so far! Let's focus on the cargo market for our last question. You entered the cargo drone market nearly one year ago with the introduction of the VoloDrone. DB Schenker and John Deere are now one of your first partners in this segment – what are the differences between partnerships for passenger drones vs. cargo drones?
The biggest difference between the VoloDrone and VoloCity partnerships is that one focuses on product mobility while the other focuses on passenger mobility. While these may have similar factors (i.e., safety, routing, urban infrastructure, logistics, production), the independent variables are based on different groups (i.e., transporting people vs. transporting goods for businesses). Cargo and passenger services initially will require different certification because historically they are categorically different types of aircraft.
However, as piloted operations will give way to fully automated operations, these two fields will converge, also from a certification perspective. It does not make a difference whether the autonomous Volocopter carries people or goods over a city; both need to fulfill the most stringent safety requirements and will be certified according to them. Secondly, cargo drones are a B2B business while VoloCity air taxi services are a B2C and B2B business.
For the VoloCity air taxi, we are experts in the best use-cases and greatest possible value add as a service. With regards to the VoloDrone, we are experts in the aircraft, but not the specific applications. Hence, cargo drone partnerships have a strong focus on exploring and validating use cases and applications while VoloCity partnerships focus on creating and maintaining the UAM ecosystem that brings the customers value. This is also reflected in our varying commercial approaches for both.
All publications from this series