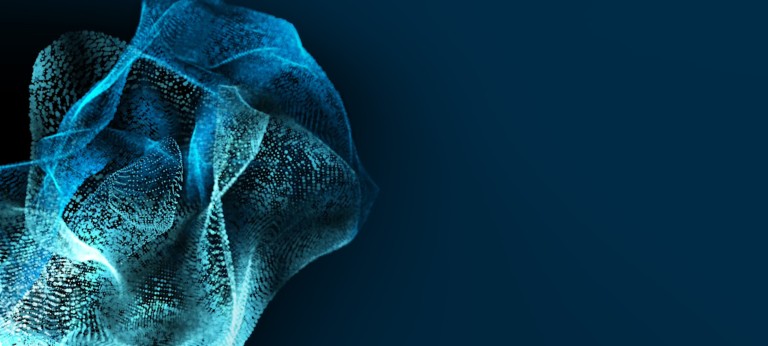 Revolutionizing the cargo and passenger transportation
Interview with Dufour Aerospace, the hidden star in the Swiss startup landscape
Much is talked about the well-known air taxi companies that are listed at the stock exchange (e.g., Joby, Lilium, Vertical, Eve, Archer, Ehang), which dominate the overall conversation. However, there are many other hidden stars in the Advanced Air Mobility (AAM) industry. One of them is Dufour Aerospace, a Switzerland based company, developing hybrid-electric vertical takeoff and landing (VTOL) aircraft and electric vertical takeoff and landing (eVTOL) aircraft. The company has over 30 years' experience in Swiss commercial helicopter operations and building their AAM aircraft for rugged operations in harsh environments with high performance parameters. We spoke to Thomas Pfammatter, Co-founder & CEO of Dufour Aerospace, about their aircrafts, vision, and next steps.
What is your vision when it comes to Advanced Air Mobility?
Thomas Pfammatter: As a rescue helicopter pilot for more than 25 years we focus on the real existing needs of today's world. Therefore, we build a class of tilt-wing aircraft that focus on replacing helicopters - first Aero2 for Search and Rescue (SAR), critical cargo and firefighting applications and then Aero3 for Helicopter Emergency Medical Services (HEMS), SAR, bulk cargo and passenger transportation.
Why have you selected a tilt-wing aircraft concept?
Thomas Pfammatter: The tilt-wing concept is demonstrated the most efficient and proven concept that has actually flown up to 25 tons total aircraft weight - flown by about 100 different pilots. This is crucial from a limited energy capacity of batteries point of view and from the good flight behavior in hover, transition and cruise of the aircraft. Something we could proof at large scale with our demonstrator already in all flight phases.
What makes Dufour special and provides advantages compared to your competitors?
Thomas Pfammatter: We focus on a proven aerodynamic concept that is most efficient in all flight phases which gives us performance advantages and the focus on today's existing needs by replacing helicopter applications.
You are focusing in a first step on a smaller cargo and reconnaissance aircraft, the Aero2. What is the reason for this and how do you see the market potential?
Thomas Pfammatter: There is a huge market potential in this sector that we could define with Roland Berger´s help. Almost none of our competitors are focusing on that sector. 80% of critical cargo is below 40 kg and our payload capacity makes it as well the most competitive platform for large sensors and their applications. Crucial is a multi-redundant design - no one wants a drone falling down in populated areas - regardless of the weight. Furthermore, there is also industrial logic. Building and certifying aircraft, especially electric VTOL aircraft is a huge task and we can build up on a smaller product, being earlier to market, certify a smaller aircraft, and build up global production with much less capital involved at much lower risk than our competitors.
Do you already have plans on what will come next after the Aero2?
Thomas Pfammatter: From our 50 years' experience of operating VTOL aircraft, we built Aero3 based on the technology and learnings of Aero2. This aircraft will be able to replace helicopters for most missions they are used today at a fraction of their operating cost. This will create a huge market increase in the near future without any need for new infrastructure like heliports and digital airspaces.
How does your business model look like (sales of vehicle vs. MRO vs. operation)?
Thomas Pfammatter: We do focus on the sales and MRO , in specific the PbH (power by the hour) part. After 30 years operating helicopters, we know that the operation is very different in different countries and areas.
What are your steps and initiatives to build the required infrastructure (e.g., physical and digital)?
Thomas Pfammatter: Our focus is on using existing infrastructure. Our aircrafts are built and designed such that we do not depend on new heliports or new developed landing sites. We do obviously collaborate with different infrastructure developer to define the requirements of future vertiports .
Register now to receive regular insights into Aerospace & Defense topics.
Further articles from this series