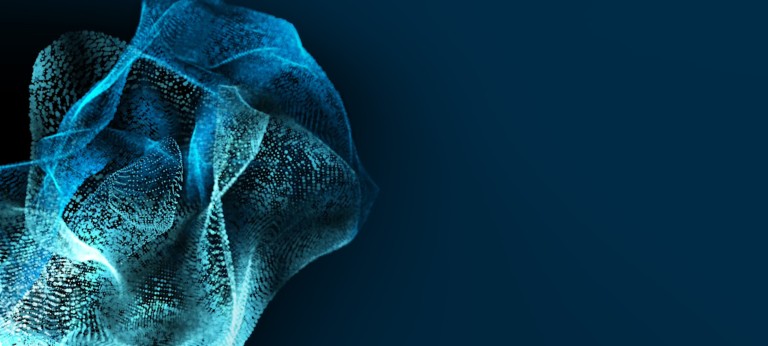 Significant developments within the Advanced Air Mobility industry
Aviation sustainability specialists from Roland Berger attended the first GUAAS event in over two years. Here's what they took away.
The Global Urban & Advanced Air Summit (GUAAS) held on March 2-3 was one of the first major face-to-face events for the aerospace industry since the start of the pandemic. It was evident through the discussion and the physical models and aircraft exhibited at the conference that the Advanced Air Mobility (AAM) industry has made significant strides in the last couple of years. Overall, we took away three observations: Firstly, there have been significant developments in AAM aircraft both technically and commercially. Secondly, stakeholders involved in the industry have been taking a collaborative approach, which is much needed at this stage. Lastly, we sense that there has been a lack of clarity, discussion and development of the supporting air traffic management infrastructure for the AAM system.
The AAM industry has seen very positive developments in recent years, and we are seeing an unprecedented level of interest. Various types of companies have dipped into the space of designing and potentially assembling AAM vehicles, including OEMs, startups and Tier-1 suppliers. Total disclosed investment in AAM startups globally increased from USD 913 m in 2019 to USD 7.5 bn in 2021, and the top 10 air taxi companies have so far received some 7,800 orders. Several AAM companies have recently conducted their latest test flights, including Volocopter and Archer. One particularly positive development is the amount of racing activity in this space, with Rolls-Royce's Spirit of Innovation and Airspeeder's latest drag races. This benefits the development of the AAM industry twofold. Racing-related research and development activities typically expedite the technological development of real products. This is evident in Formula One with paddle shift gearboxes and kinetic energy recovery systems. Sports activities are also a good way to attract public attention. Public acceptance of AAM would be essential for the successful development of the industry, and exciting and safe racing events would help win over the public.
The second positive trend, also a very natural one, is the level of collaboration we are seeing. It is a common strategy in the aerospace industry to employ a partnership approach to technological development, such as the invention of RRSP (revenue and risk sharing partnership) in aero engines. Some AAM assemblers have chosen to take a partnership approach that involves multiple suppliers and customers as investors. For example, Vertical Aerospace has partnered with various Tier-1 aerospace suppliers and airlines, including Rolls-Royce, Honeywell, GKN and American Airlines, while Lilium has partnered with Honeywell, and Joby Aviation has partnered with ANA. This helps AAM vehicle designers source heavy investment, as well as pool technological and commercial expertise across the industry. Established aerospace suppliers also have the experience to help new AAM platforms with obtaining regulatory approvals and certifications. We are also seeing public sector bodies of municipal and regional governments playing an active part in defining the role of AAM in their local transportation systems, such as in the cities of Paris, Aachen and Maastricht. This is essential in the development of AAM as public sector bodies are better at winning public support and understanding what the real benefits are to local regions. They can also act as coordinator for the development of the entire AAM ecosystem of rules and infrastructure, including defining the business model for infrastructure and AAM vehicle operators early on in order to give clarity to investors.
However, there seems to be a lack of discussion on the air traffic management (ATM) or uncrewed traffic management (UTM) infrastructure for AAM, and this is related to both technical systems as well as the invisible rules that manage air traffic. Current commercial aviation traffic is supported by a sophisticated communications, navigation and surveillance (CNS) system that is responsible for the detection and navigation of an aircraft. Existing infrastructure such as VHF voice communication will likely struggle to cope with the rollout of thousands of AAM vehicles, and it is still unclear what the supporting infrastructure for AAM will look like, such as the frequency bands for voice communication and data transfer, and the necessary network of infrastructure. The current air traffic rules could also be too rigid for AAM operation, such as vertical and horizontal separation standards. If the same rules were applied, it would be difficult to operate a large number of AAM vehicles in the congested airspace of a major city. Further studies on likely use cases and the density of operation would be essential to stimulate discussion and development of traffic rules that are more AAM friendly.
Overall, we remain impressed by the amount of enthusiasm and development in the AAM industry over the last few years. We expect strong growth in this sector, with our forecasts anticipating around 160,000 VTOL aircraft in operation by 2050, with a global service revenue in the order of USD 90 bn. We are certain the areas requiring further development and clarity can be addressed. We also very much look forward to working together with partners in the industry to bring AAM to life.
Do you want to learn more about our thoughts on Advanced Air Mobility and the current developments? Then connect with Manfred Hader, Nikhil Sachdeva or Siyi Hao via LinkedIn to discuss your thoughts.
Register now to receive regular insights into Aerospace & Defense topics.