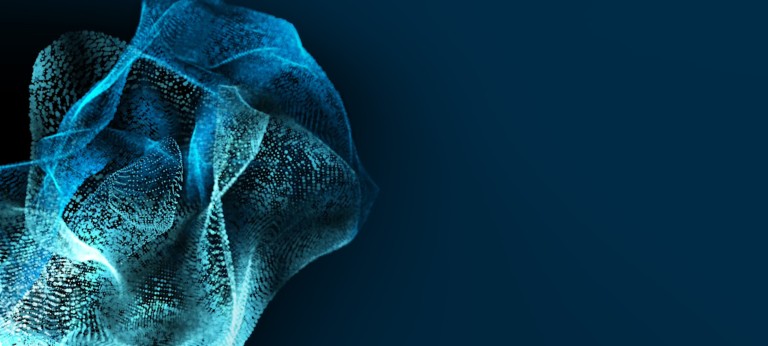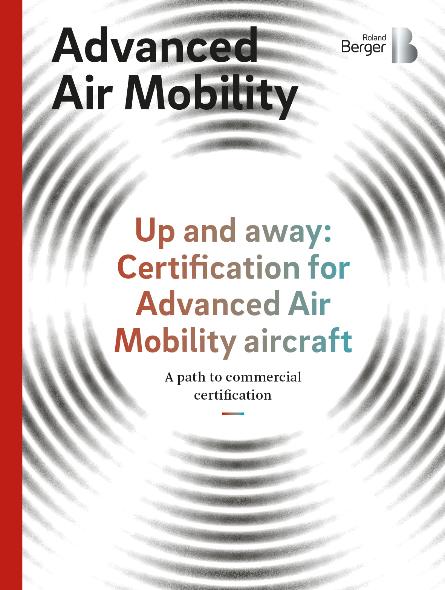 The Advanced Air Mobility Commercial Certification Guide 2022
Why it is needed and how AAM companies can get it
Advanced Air Mobility (AAM) promises to revolutionize future travel, whisking people and cargo from place to place with little need for airports. But this revolution is impossible without certification. Commercial AAM aircraft must be as safe as conventional airliners, and that means undergoing a long, expensive and arduous certification process. But we can guide you through it.
The idea – as seen in many Hollywood sci-fi movies – of small, agile aircraft zipping through the air delivering people and goods to homes, warehouses or mini airports is no longer pie in the sky. Right now, more than 200 companies are developing AAM aircraft ranging from VTOL (Vertical Take Off and Landing), STOL (Short Take Off and Landing) and CTOL (Conventional Take Off and Landing) configurations. Recent breakthroughs in electric propulsion and battery technologies mean that it's only a matter of time before the first tranche of Advanced Air Mobility (AAM) concepts begin commercial operations. Whether multicopter, tilt-wing, tilt-rotor, lift-and-cruise or blown-wing, they promise a revolution in Urban Air Mobility (UAM) and Regional Air Mobility (RAM),
Yet with many test flights completed and dozens of AAM companies raring to go, why is the revolution taking so long? The answer lies in certification. Not one AAM aircraft has yet been certified for commercial operations, a long, expensive and arduous process that regulators are only just getting to grips with. In fact, applying for and achieving certification is undoubtedly the biggest hurdle AAM players face in meeting their ambitious timelines for market entry, and thus satisfying investors. In this report we look at the challenges involved, and how AAM stakeholders can overcome them.
What is certification and why is AAM a special case?
Certification confirms an aircraft's airworthiness and that it is safe for commercial operations, as set out by air safety authorities. It also covers design and manufacturing capabilities at organizations involved in aircraft production. Regulators such as the European Union Aircraft Safety Agency (EASA) and the US Federal Aviation Administration (FAA) have been certifying conventional aircraft for decades. But AAM aircraft are a completely new proposition, involving novel aircraft configurations and new technologies, such as all-electric powertrains, distributed electric propulsion and advanced flight controls. This has made the certification process for AAM aircraft more complex and uncertain than for conventional aircraft.
With no precedents, there is a level of uncertainty and risk around certification for AAM companies and their investors. AAM companies typically need USD 1-2 billion to develop a certified aircraft and have very ambitious timelines and revenue projections that assume a fairly rapid (and successful) commercial certification process. However, there is a danger that they could get bogged down in the process – or even fail to get permission for take-off.
Which certifications are relevant to AAM?
Aviation certifications apply at the product (aircraft) level and the organizational (manufacturer) level. In this report we focus on four certifications that are most relevant to AAM, two at the product level (Type Certificate for the aircraft design; and Airworthiness Certificate for individual aircraft) and two at the organizational level (Design Organization Approval of aircraft; and Production Organization Approval of aircraft). In the report we cover each in detail.
The Type Certificate (TC) is currently the most-discussed certification among AAM players as it relates to aircraft systems as a whole and, therefore, the interaction between all novel technologies. It covers an aircraft's design, including components and subsystems like electric motors, batteries, propellers, avionics, flight controls and navigation. The aviation authority grants a TC after a series of tests that prove the aircraft meets safety standards.
Existing regulations for conventional aircraft cover only two major types of aircraft: Fixed wing and rotorcraft. However, the new breed of AAM aircraft are usually a hybrid of both. To deal with these special aircraft categories, EASA developed a Special Condition for VTOL (SC-VTOL) category, while the FAA uses existing regulations for either small fixed wing or rotorcraft. The development of dedicated regulations for electric propulsion systems are also underway.
With Type Certification therefore dependent on both aircraft design and propulsion technology, AAM manufacturers need to choose the right approach to certification in terms of associated risk for their specific development program.
An Airworthiness Certificate must be secured for every commercial aircraft produced. It attests to the airworthiness of individual aircraft and its conformity to the type design as specified in the TC. Lastly, organizational approvals, which at EASA include Design Organization Approval (DOA) and Production Organization Approval (POA), allow companies to issue certain certification. This places more responsibility on producers, but also improves time- and cost-efficiencies by reducing the day-to-day involvement of aviation authorities, and allowing more autonomy.
What do AAM companies need to do to achieve certification?
Given the large amounts of capital and time required to develop and manufacture AAM aircraft, as well as the complexity involved, the associated risks are significant. To help minimize these, in the report we outline the major challenges involved and present recommendations for mitigation actions. Our strategies cover the main areas that investors are likely to analyze in order to estimate the company's likelihood of certification success (alongside technical due diligence of the aircraft's technology) and, therefore, protect their investment.
AAM aircraft developers must prepare well – and quickly – to overcome the complex challenge of securing all necessary certifications in time for their planned entry into service (EIS) date. To address this, our report also outlines an exemplary certification timeline to help ensure deadlines are met. In short, without certification, the nascent AAM industry will simply not be able to deliver the returns it has promised investors.
For more information, please do not hesitate to get in touch.
Request the full publication here
Register now to download the full publication to learn more about the steps that Advanced Air Mobility companies must take to achieve certification and receive regular Aerospace & Defense updates.
Urban Air Mobility Interview Series