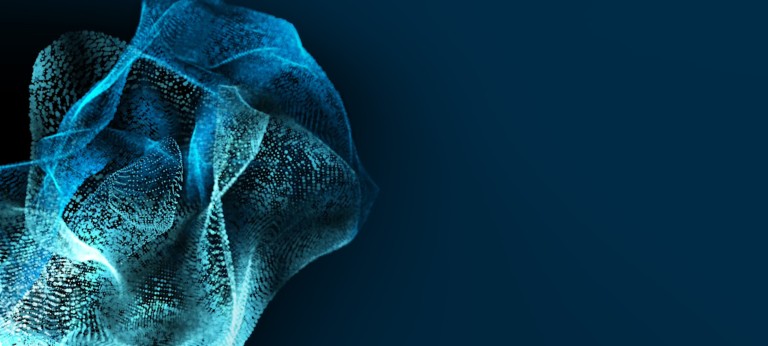 Urban Air Mobility: The way to a sustainable intercity air transport
How Airbus is positioning itself and overcoming the challenges of the UAM market
Urban Air Mobility will be a key milestone for the transformation of the aviation industry towards green mobility – but there are still some challenges to be solved. Find out in our interview with Dr. Jörg P. Müller, Head of Programs and Strategy at Urban Airbus Mobility, about Airbus' efforts in the urban air mobility sector to offer a sustainable alternative to ground transportation.
Why is Airbus engaging within the field of Urban Air Mobility (UAM)?
Urban Air Mobility is a major milestone within the transformation of the aviation industry towards C02 neutral mobility and Airbus wants to pioneer sustainable aerospace. It is also an entry into multimodal transportation solutions, which will change the way we travel. UAM allows us to develop and test the future technologies such as electrical propulsion, autonomous tech solutions, new ways of industrialization , or new business models around shared mobility at a smaller scale today. We want to use this opportunity and we think that we are well positioned with our technological know-how in vertical flight as well as our track record in bringing aerospace systems to market which includes certification, industrialization, and related services.
How would you describe the UAM ecosystem?
Urban Air Mobility is a new industry which is currently emerging and there are no off-the-shelf concepts and solutions available today. But the overall ecosystem can be broken down into five major building blocks: the eVTOL vehicle and services related to the operation of the vehicle, e.g. maintenance, training, connected services. Further blocks are eVTOL fleet operations, the required air traffic management system, the integration into the city incl. ground infrastructure, as well as the operation of the transport network which includes the entire passenger journey. These building blocks will be tied together with an overall UAM system architecture that is a key element to make the system work efficiently.
You mentioned five building blocks – in which of them is Airbus already active today?
We have explored all five of these different building blocks of the UAM solution and we are conducting studies and developing demonstrators to explore them and gain experience. The most visible ones are the Vahana and CityAirbus eVTOL technology demonstrators, but we are also already operating initial UTM services such as the low altitude authorization and Notification Capability "LAANC" with the FAA and our VOOM helicopter transport service which we initially launched in Sao Paulo, Brazil and expanded to Mexico City and San Francisco.
What are the major use cases which you see for UAM, also taking into account your experience from VOOM?
We see some inner-city flights, as for example in Sao Paulo, but the majority of the flights will be between cities and airports where we also see the highest potential in the mid-term. This use case pools passengers and therefore brings pricing more in line with other modes of transportation, such as ground taxis or limousine services. UAM services will also be relevant for tourism and leisure flights, however this will be a niche market. For emergency or police /governmental missions, I expect that the initial generation of eVTOLs will only play a role for simple and well defined missions, such as transport services between hospitals. Initial eVTOL performance in terms of range and hover capability will be rather low and they will require well equipped landing sites and support infrastructure that is not necessarily available on, for example, an accident site. In such cases, helicopters have much better performance for such a mission and are more versatile for now.
What is the major challenge in order to implement UAM services at a large scale?
One major challenge in my point of view is the availability of landing sites or so-called vertiports. There is a limited number of potential locations where new landing sites can be built within a city; these landing sites need to be vehicle agnostic in order to allow them to be used by different types of eVTOL vehicles. If someone built up a monopoly for landing sites this would in my point of view hamper UAM services becoming available at a reasonable price to a large part of the population. Also, public acceptance of the overall UAM operation is highly critical as it determines the willingness of municipal governments to approve denser air traffic, flight corridors and new landing sites.
In addition, technology still needs to substantially progress: There are many different eVTOL architectures out there, and the optimum one is not yet clear. Current batteries only allow flights at distances such as from city centers to the airport. To have more operational freedom for example to perform return flights without intermediate charging, or enabling further use cases, such as inter-city flights, significant advances in energy storage are needed.
Lastly, I would mention the safe and efficient integration on to the public airspace, be it from a regulatory or a technical side. Today we already have a challenge with drones in the low airspace, but in the mid-term the airspace will be managed in a more digital and integrated way than today.
How do you see the roadmap for the implementation of UAM?
Currently all players within the UAM ecosystem, from startups to well established aerospace companies, are exploring this space with demonstrators and simulating the different building blocks of the UAM ecosystem. I expect to see the first proof of concepts of real UAM services with eVTOL vehicles in the first half of the decade. However, for UAM to become a relevant new industry and fit for a larger market, the different players will need to align on certain standards and shared assets which are used by all of them, such as landing sites/vertiports as well as energy supply. As the whole UAM ecosystem matures, I also expect that the number of eVTOL manufacturers will decrease or consolidate. We will also see for each use case a dominant design emerging for the eVTOL vehicle as well as for the other building blocks within the UAM ecosystem, similar to what we have seen in other industries, such as automotive or large commercial aircraft. We are clearly living in exciting times, as we shape the advent of a whole new sector for aerospace and mobility industries.
All publications from this series