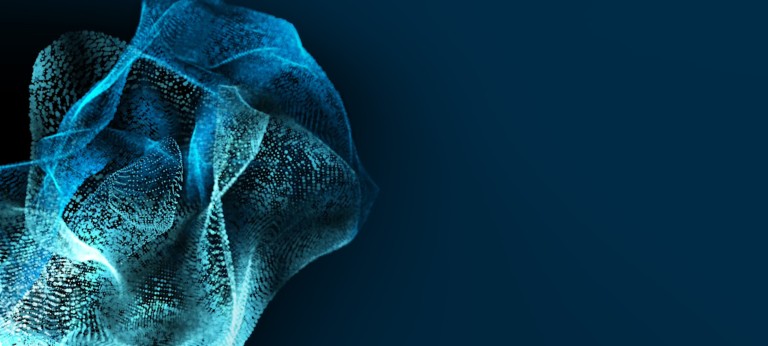 Advanced air mobility networks can become a cost-effective alternative to road and rail travel
Samad Aerospace CEO & founder Seyed Mohseni: Inter-city eVTOL will be the proving ground for new aviation
Sustainable urban and advanced air mobility have been hot topics in the aerospace and aviation world in recent years. Indeed, the possibility of affordable intra- and inter-city travel that is much faster than any of the current means is very enticing to aerospace experts and regular consumers alike. As part of Roland Berger's continuous exploration of the topic, we have discussed it with Seyed Mohseni – CEO and founder of one of the leading innovators in the field, Samad Aerospace. In the following interview, Mr. Mohseni discusses his views on how AAM can become a reality both financially and technologically.
What is your current view of the advanced air mobility market in terms of its maturity and growth?
Seyed Mohseni: The market is certainly growing at the moment, with investors coming in in large numbers and SPAC IPOs, in particular, becoming a big funding mechanism in the space. Increased funding, of course, spurs on all the players in the market and increases the overall level of activity.
This investment interest is very beneficial for the AAM industry, but players need to be careful in how they access this funding and what valuations are being attached to companies. Credibility in such growing innovation markets is quite fragile and valuations that are inappropriately high can be damaging for the whole market a few years down the line.
Technologically, the market is still developing quickly but also maturing slightly, as companies face the realities of having to certify their aircraft.
Speaking of the technological side, when you at Samad design your vehicles and especially propulsion systems, what are some of the key factors you consider?
Seyed Mohseni: One of the things that is happening in the market right now is that people are realizing just how difficult and distant intra-city UAM is, given the enhanced safety certification it requires to fly over densely populated areas.
Because of this, we at Samad have decided to focus on inter-city travel, which is a very promising and more accessible market. In particular, we are thinking about routes for which transport links are underdeveloped. A good example of this would be the link between Oxford and Cambridge – two tightly connected towns that are only separated by some 65 miles, and yet it currently takes about 2 hours to travel between them. Using our aircraft, this time could be cut down to just 15 minutes of travel time, plus 10-15 minutes to travel to and from the heliport on each side.
This focus on inter-city travel imposes certain requirements on the range and the speed of our aircraft and this is the main reference point for our propulsion system choices. Currently, to achieve the required range and speed we are working with a hybrid propulsion system.
Hybrid propulsion can come in different forms as well. How have you chosen the optimal configuration for your aircraft?
Seyed Mohseni: Indeed, we have considered both the parallel and the series hybrid. Parallel hybrid gave us slightly better performance, but there were two crucial things to consider:
First - Ease of transition to pure battery power: In the future, when battery technology is advanced enough , we would consider transitioning to fully electric aircraft. This would be easier to do from a series hybrid configuration, especially on the aircraft specification side.
Second - Existing infrastructure utilization: We believe that our aircraft must be able to use existing infrastructure, such as existing heliports, with minimal adaptations. A series hybrid approach would allow our aircraft to operate even if the charging infrastructure is not developed.
Because of this we have elected to go for a series hybrid configuration with the tried-and-tested gas turbine generator technology as the base for our hybrid. We also had to consider two further issues: environmental impact and noise. To address the former, we have developed a technology for hydrogen usage in gas turbines, so our turbines would be able to transition to hydrogen from biofuels in the future. To address the noise issue, we have also installed a small battery in our aircraft that completely covers the take-off and landing power requirements and can be recharged by the generator while cruising. This means that noise is minimal in the proximity of densely populated areas.
You have mentioned city pairs with poor transport links as a potential use case for VTOL AAM vehicles. What are some of the other applications or markets where you see potential?
Seyed Mohseni: The potential for AAM vehicles in developing countries is very large. It can be compared to the case of cable and cellular telecommunications in developing countries, and particularly in Africa. As is widely known, in many African countries there was little development of telecommunications by the time cellular technology became available and thus they were able to skip the cable step altogether and now have widespread cellular networks. Similarly, many developing countries still have poor transport networks, both in terms of highways and railways. They could take a similar path of skipping those steps in favor of AAM networks.
This idea is all the more interesting if we consider the relative costs of these modes of transportation. Going back to the Oxford – Cambridge example, we have estimated the costs of infrastructure required to connect these two towns by high-speed rail , highway and AAM. We estimate the cost of a high-speed rail link to be around GBP 10 bn, while a highway would cost around GBP 3 bn. At the same time, to build a set of 10 heliports in each town would only cost something like GBP 1 bn and, in terms of passengers carried, would be equivalent to about 10 trains running in each direction every day. Our ongoing analysis of the HS2 rail line suggests the compelling finding that the use of VTOL aircraft could enable the same passenger numbers to be carried at about 20% of the costs, with less environmental impact and the same, or shorter, journey times.
This means that for developing countries, AAM networks could become a very cost-effective solution that can also bring tremendous social benefits and very quickly develop communities by providing them with high-speed transport links.
We have also touched on the investment in AAM and have mentioned that SPACs are becoming very popular. What is your view on that and are you planning any fundraising yourself?
Seyed Mohseni: We are currently in the process of Series A fundraising of around GBP 20 m, which will allow us to achieve certification of our cargo-carrying model the Starling Cargo, which is currently at full-scale prototype stage, as well as work on the design of the passenger-carrying eStarling.
After the Series A we would explore the best ways to attract further funding. The key for us is that we must be careful with the valuation that we attract funding at. Currently, there are a lot of very high valuations in the market, but ensuring we can defend our valuation is critical. A fair and defensible valuation is part of ensuring sustainability of the business as it will allow us to continue to grow and attract funding a few years down the line. Given this, we will explore what is the best approach and may indeed go the SPAC route but with a focus on a sustainable valuation.
Finally, what would you see as the trajectory of the AAM market development in the future?
Seyed Mohseni: We at Samad believe that beyond cargo flight, for AAM the luxury segment is the low-hanging fruit and the way to access the market. This means focusing on luxury eVTOL vehicles for high net worth individuals in the short term. We then need to think about the transition to mass adoption. Who will be the early adopters? What will their profile be and how do we adapt our vehicles to their needs? These questions will become key for the AAM industry in the medium term.
Register now to receive regular insights into Aerospace & Defense topics.
Further articles from this series