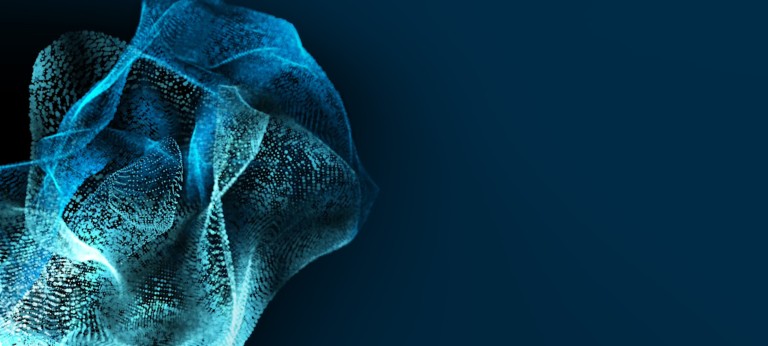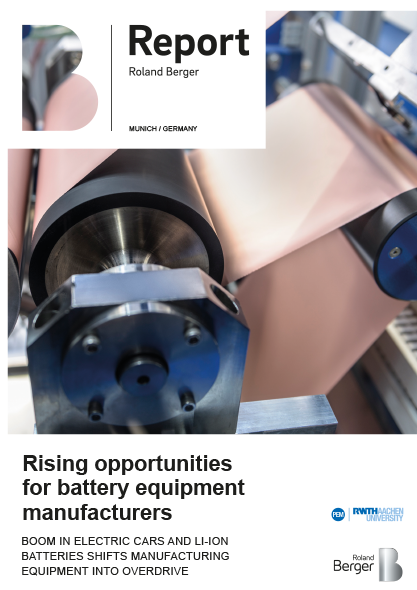 Lithium-ion batteries for the global automotive industry and beyond
A door opening for Europe's equipment suppliers
Although the auto industry as a whole hit a wall called Covid-19 in 2020, electric vehicles seem to have climbed unscathed from the wreckage. Vigorous demand for the vehicles themselves is also shining a new light on battery production and should ensure that lithium-ion batteries remain hot sellers for years to come.
Homing in on this development, Roland Berger explores exactly what European equipment suppliers can do to challenge the overwhelming dominance of Asia in general and China in particular. And there is good news: The volume of production equipment made in Europe should increase twofold in the next few years – at a faster rate than in the Far East.
The current study drills down into specific things Europe's players can do to quickly get their foot in this door. Costs – both capex and running costs – are naturally an issue, and the study reveals four distinct levers to bring much-needed improvements and make home-grown suppliers more competitive. Innovative advances in process engineering should be coupled with techniques to increase each cell's energy yield. A long, hard look must also be taken at overall equipment effectiveness. The scale of production, as ever, is another parameter that merits attention. Aside from costs, however, there is also the question of strategic focus, with battery production holding out the greatest potential.
Though today still dwarfed by China's towering market presence, European equipment suppliers will discover very real grounds for optimism in the findings of the study. These enterprises possess an array of strengths – from quality to the simple expedients of local experience with other process industries and a sizeable footprint on their home turf – that can all be turned to great advantage given a smart and focused approach.
In closing, the study anticipates the potential disruption that all-solid-state battery (ASSB) technology could yield in future years, urging European market players to position themselves early and be ready to play a part in changing the game.
This publication was developed in cooperation with the PEM RWTH Aachen University.
Register now to download our publication on how the boom in electric cars and li-ion batteries put manufacturing equipment in the fast lane.