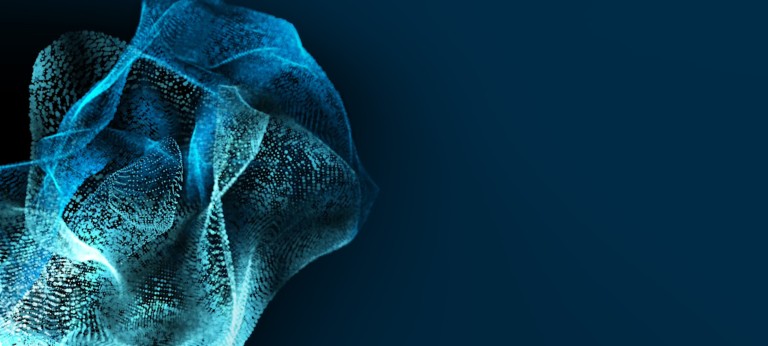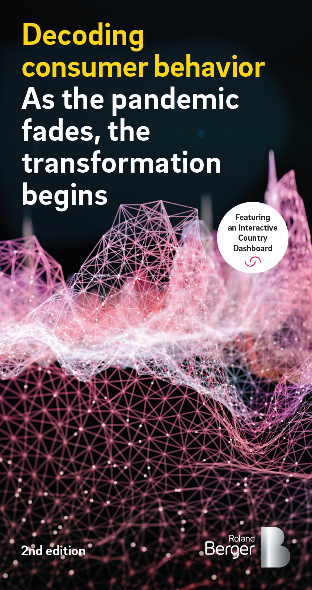 Consumer behavior patterns won't go back to "normal"
Consumer behavior trends will have to lead business transformation
With the pandemic fading into the background, and as economies ramp up and social life reopens, the world is slowly beginning to readjust to a new normal. The one area where Covid-19 may have left an irreversible impact though is on consumer behavior . In 2020, as the pandemic raged on, consumers were forced to redefine how they work, interact and shop. Consumer behavioral patterns witnessed a dramatic change – e-commerce sales rose swiftly, sustainability became a bigger concern and digital communication took over everything. Now, in a survey conducted by Roland Berger, in collaboration with the research company Potloc, it has become clear that many of these patterns are here to stay. This will have important implications for businesses.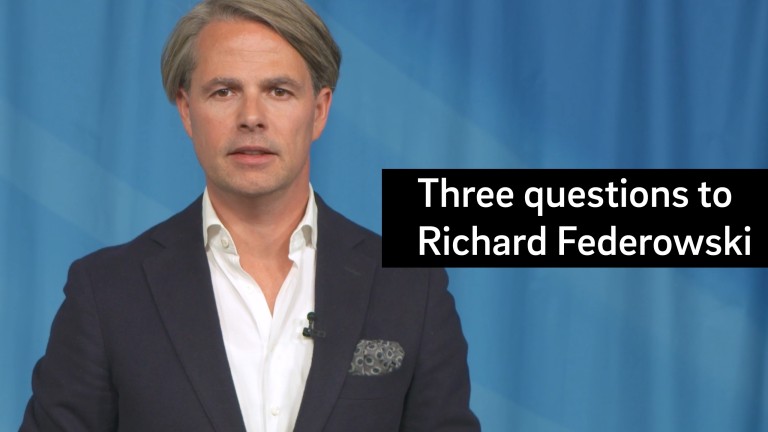 Navigating the new normal
In July 2021, 2100 people across genders, age groups and income levels were surveyed in 21 cities across the world. 43% of the respondents expressed optimism about their personal life outlook, even as consumers in Europe raised concerns. More critically, one-third of those surveyed assume that life will not be returning to normal.
Covid-19 forced consumers to move a large part of their lives online – and that looks unlikely to change. The increased use of social media (56%), online streaming services (40%) and apps (33%) that took hold at the height of the pandemic are here to stay. Newspapers and printed magazines, meanwhile, took a hard hit.
Expenditure and consumption, which reduced considerably in 2020, are now showing signs of recovery – only 14% of those surveyed were planning to reduce consumption in 2022. Resilient businesses that can adapt quickly to changing circumstances stand to gain the most from this rebound.
There's no going back
The survey led to six key insights:
Larger-store formats like shopping malls are expected to remain unattractive options for consumers who gravitated towards smaller, independent stores. Vaccinations, safety measures and less crowded spaces will remain the pre-requisites to lure consumers back to physical stores . Creating exclusivity and experiences will also play a critical role.
Online shopping is unlikely to show signs of slowing down. Across the globe, free deliveries and returns, as well as good customer service, are key drivers of online shopping frequency for a significant percentage of the respondents.
While value for money remains the decisive factor affecting buying behaviors sustainability and quality have gained further relevance since last year. Brands are coveted for their quality as well as where they stand on matters such as ethics and sustainability . A stronger focus on products, rather than on brands, is also preferred.
As we go into 2022, purchasing essentials and "cocooning" – the key changes witnessed last year – will carry forward. 29% of consumers reported that they will be spending more on food next year. Meanwhile, changing lifestyles continue to impact current fashion shifts. Convenience and 24/7 availability will be key success factors.
Even as social life opens up and people gear up to travel again and gather in indoor spaces, going back to office remains an unfavorable option. Only 10% of the respondents want to return to an office space once vaccinated, while, according to Salesforce data, 37% would like to continue working from home full-time .
Digitalization in the sphere of communication and online shopping continues to be the order of the day. 70% of online orders are placed via a mobile device while desktop devices accounted for 39% of the traffic share. Consequently, while an omnichannel strategy will serve businesses well, mobiles remain the top focus.
Adapt or fall back
The pandemic has had a lasting impact on every sphere of our daily lives. In order for businesses to thrive in a post-pandemic world, they need to be ready to adapt quickly. Roland Berger's TRANSCOV methodology – which tackles everything from reviewing sustainability to adjusting brand stories - helps businesses assess if they are equipped to succeed in this "new normal".
We are delighted to call the market research company Potloc our cooperation partner in this project. For more valuable insights into our conducted global consumer behavior survey, please download our study now and get in contact with our experts.
Our Decoding Consumer Behavior Series
Register now to receive the study on how shopping habits shift in times of corona globally and what these changes mean for the consumer goods sector.