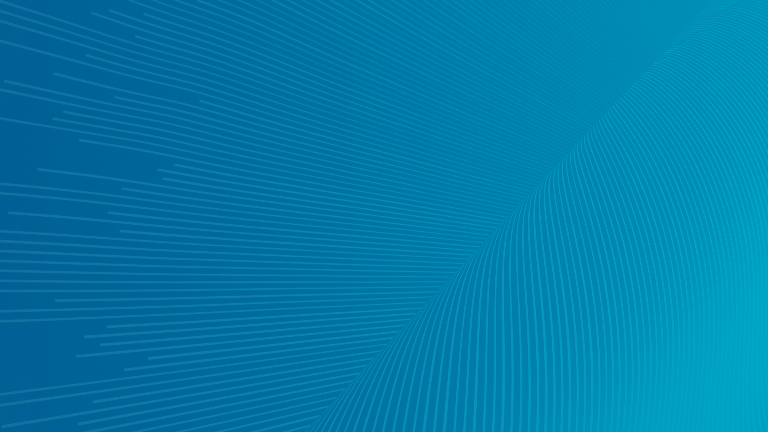 Industrial Products & Services
Technologies
Cut through your competition
In one of the most competitive industries on the planet, you need to stay sharp. We can show you exactly how to cut through your competition.
In light of industry 4.0 and advancements in digitization, automation, and the development of new eco-friendly technologies, the engineered products and high tech sectors are surging forward. Additive manufacturing , for example, is a maturing technology and the industry is now preparing to install large printing capacities. For companies that can adapt quickly, revolutions like this are a chance to claim technology leadership. It also represents a huge opportunity to reclaim ground that's been lost to emerging regions. How can you align your strategy to turn these developments into long-term profit and growth?
Roland Berger offers comprehensive advice that combines industry and technical expertise from a worldwide network of experts and consultants. We've worked on a multitude of international projects and can provide you with the assistance you need to capitalize on emerging opportunities and create long-term value for your company, from top-management consulting and strategy development, to operational performance enhancement.
Aerospace and defense
Increased competition from new market players, volatile budgets for North American and European defense manufacturers and technology suppliers, and the resulting shift in focus towards emerging markets in Asia and Latin America—these are just some of the challenges industry players need to address to remain competitive, not to mention the diversification trend towards non-military markets such as homeland security and civil applications. How are you responding to the mounting pressure to develop greener, more cost-effective products?
Roland Berger understands the unique questions these industries are facing, and we offer individualized strategic, organizational, and operational support to industry players confronting these fundamental transformations. We're here to support OEMs and suppliers of military and commercial systems all along the value chain, delivering experience-based solutions to optimize your operations, costs structures, and business model.
Basic materials
Basic materials are indispensable to manufacturing, but often limited in supply. This makes vulnerability to price fluctuations a considerable challenge to overcome, and companies must continuously adjust their operations and business models to accommodate changing market conditions.
Roland Berger can help your company protect itself from market variations by implementing resource conservation strategies, environmentally efficient technologies, as well as developing dynamic pricing models and alternative manufacturing routes. With our expertise, we can help you reduce costs, improve your operations, and achieve long-term sustainable growth.
B2B electronics
Whether in the automation technology, industrial software, or microelectronics, the B2B electronics industry is undergoing fundamental transformation. Customer requirements are changing, business is shifting to new geographic regions in emerging countries, and automation is becoming more and more software-intensive. With prohibitive cost structures and high R&D demands, businesses need to react by changing just as fast as the industry itself.
We've worked across all of the B2B electronic industry's sectors and offer our clients relevant, experience-based advice on issues ranging from increasing efficiency in R&D management to designing sales and service networks. With consultants positioned across the globe, we have a unique perspective on this dynamic environment. In addition, we know how to adapt your business model for effective, long-term solutions that capture the complexity of digitization.
Construction materials
European markets have been seeing a slow recovery from the economic crisis, while a shortage of living space and urbanization in Asia caused a market boom. There's no way to avoid it; no matter where you are in the value chain, the dynamics of the construction industry are volatile and specific to a country's underlying economic situation. There are, however, ways to shield your business from the impact of a downturn by adapting to the "new normal". Which strategies does your company employ?
At Roland Berger, we work with construction firms of all sizes, from large publicly-listed corporations to family-owned SMEs. We understand global trends, and we know that every company faces challenges specific to their own market environment. From business model development and performance improvement, to digitization and organizational cost benchmarking, we deliver customized strategic solutions to increase your position.
Electrical engineering and manufacturing
In this highly competitive market, established players are experiencing stiff competition from emerging markets. Rising raw material costs are complicating the game. Due to the diversity of the industry, there is no single "correct" approach. However, intensifying R&D and penetrating new markets or market segments are a few ways established players are staying ahead of the game. How are you planning to remain innovative and retain your competitive edge?
Whether you're an established firm or a new player, we can find an individual solution to your problem. Our experience across a number of international projects has taught us to take a wide view of the industry. Global footprint design, purchasing, innovation, differentiation and sales boosting programs, or service strategies, we keep an eye on the industry and market developments to deliver the most functional solution for your company.
Energy equipment
The energy landscape is undergoing rapid change. Conventional energy is facing regulatory and environmental pressures, aging plants and delivery systems, as well as rising costs and unstable political situations in certain OPEC countries. How can your company profit from the shift towards renewable and efficient energy sources , distributed generation, and smart devices, turning growing demand into secure sustainable revenues?
Roland Berger has always seen the industrial potential of renewable energy. As early adopters, we now have extensive experience implementing change strategies across all segments of the energy sector. We keep track of all levels of the value chain, from strategic business considerations all the way down to smart grid technology for the distribution of electricity. We can help your company rethink the way it does business and prepare to compete in the energy industry of tomorrow, where digitization and big data will be key levers to achieve sustainable competitive advantages.
Long Lifecycle Products
There are few hard and fast rules in today's long lifecycle products industry. Machinery is declining in established markets, but rising in China. Environmental technology, on the other hand, is experiencing tremendous growth and shows excellent potential for countries to reshape segments of their industrial landscape. European players in high tech systems currently enjoy a comfortable position, but shouldn't take this for granted.
With regard to the many variables at play, you need to approach this industry with a solid growth strategy tailored to your unique competitive position.We can help you analyze your market and design a long-term strategy that builds on your individual success factors. Whether your particular concerns are focused on fending off low-cost producers, penetrating new markets, performance improvement, or M&A and R&D projects, we keep a global perspective of competitive factors across the industry to provide day-to-day support for your implementation efforts.
Mechanical engineering
Mechanical engineering is a cyclical industry that is used to rethinking business, streamlining processes, retargeting sales and marketing efforts, and realigning cost bases. The 2007-2009 period, however, went far beyond any normal cyclical fluctuations. Now that the dust has settled, it's imperative to develop new strategies to grow existing markets, enter new ones, and capitalize on changing consumer habits and trends as well as technological advances.
At Roland Berger, we offer strategies to mechanical engineering players aimed at expanding business fields and boosting sales. We can help you coordinate your product portfolio, develop new service business models, further professionalize your sales organization, and optimize your cost base. With a plan tailored to the specifics of your company, we do everything to make sure you emerge from cycle fluctuations even stronger than before.
Get in touch
With consultants across the globe, we have a unique perspective on dynamic environments.