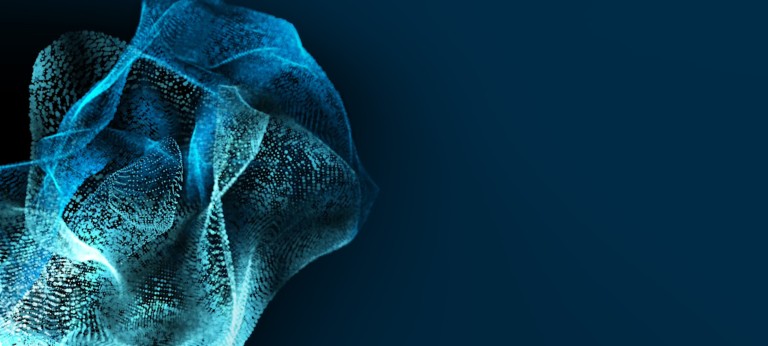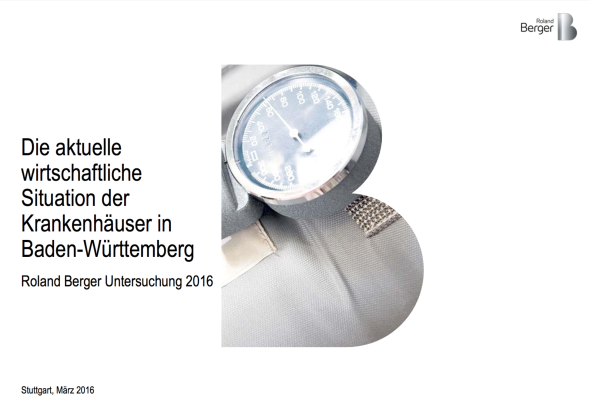 Hospitals in Baden-Wurttemberg
A focus on financial health
The current economic situation of hospitals in Baden-Württemberg is worthy of concern—more than half of the healthcare facilities in the southwestern German state are running deficits. Annual hospital expenditures, rising on average 4% each year, recently topped 10 billion euros. Despite this increase in spending and growing patient numbers, the financial health of the state's hospitals has not improved. On the contrary, Roland Berger's exclusive study predicts conditions to deteriorate further in 2016, as payments from statutory health insurers continue to stagnate.
Two thirds of the region's large hospital groups are in the red. Together they booked a record loss of 125 million euros in 2014. The sector's total liabilities have also reached a record high of 3 billion euros, which is hindering necessary investments. The number of hospitals and hospital beds is decreasing in the state even as more patients seek care, setting up a potential healthcare crisis. Though political leaders in Baden-Württemberg have recognized the gravity of the situation, it will take considerable time to implement proposed remedies, such as adjusting healthcare financing and revamping regional hospital planning.
Poorly performing hospitals in the state are therefore on their own for the time being. However, our practical experience shows that both privately and publicly owned healthcare providers can, in fact, improve their economic performance by bringing together all stakeholders. Increasing operational flexibility, optimizing both medical and administrative procedures, and focusing on organizational cost-reductions through restructuring are just a few options to improve the economic health of Baden-Württemberg hospitals.

The current economic situation of the hospitals in Baden-Württemberg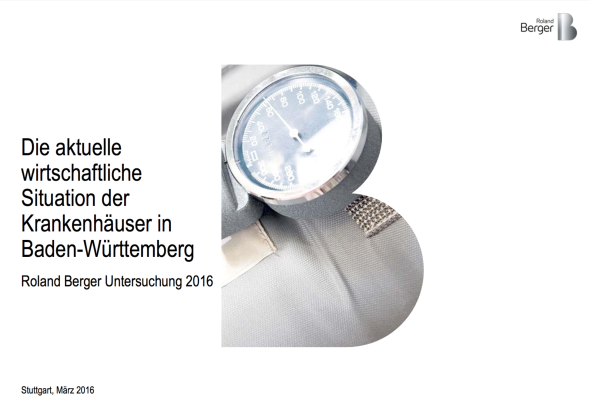 Published March 2016. Available in