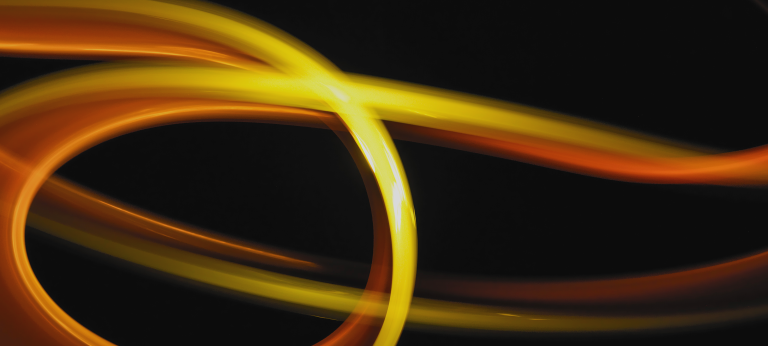 Decarbonizing the energy value chain
Oil and gas companies, utilities, investors, energy merchants and policymakers around the world are making bold commitments to decarbonization. But can they deliver on their promises? At Roland Berger, we help industry players define practical decarbonization pathways, position themselves for a post-carbon era, understand the opportunities, build sustainable advantage – and turn those commitments into reality.
The risk of inaction
Climate change is the biggest challenge of the 21st century. It is one that calls for a decisive response, whether in the form of immediate action or strong commitments to step-by-step decarbonization. Failure to act will be costly: Continuing with existing policies risks damaging the global economy in the region of several trillion USD a year.
The basis for most action on climate change to date is the Paris Agreement, which forms part of the United Nations Framework Convention on Climate Change. Adopted by almost 200 nations in 2015 and in force since November 2016, the "Paris goals" are to limit global warming to well below 2°C and ideally 1.5°C compared to their pre-industrial levels. But despite numerous initiatives in countries around the world – some ambitious, some less so – we are currently headed toward a more than 3°C increase in global temperatures, even if all commitments are met. That means not only more air pollution and extreme weather events as well as the risk of heat exhaustion for individuals, but also less biodiversity, a potentially disastrous rise in sea levels and, for the global economy, an annual decrease in GDP of up 12 percent.
Energy companies under pressure
The energy value chain is one of the biggest culprits when it comes to greenhouse gases (GHG). The main activities in the industry generating emissions are power generation from fossil fuels (0.4-0.9 t CO2eq/MWh), the extraction of gas (0.1-0.2 t CO2eq per ton), gas liquification (0.3 t CO2eq per ton) as well as its transportation. Aware of the need for action, policymakers around the globe are demanding that the industry and end-customers reduce their levels of emissions. Different countries and regions have applied different mechanisms for achieving this goal, from carbon pricing systems and incentives to standards that the power industry must adhere to. Consumers, for their part, are also putting energy companies under pressure, changing their purchasing behavior and increasingly switching to greener suppliers.
Fortunately, the energy production and supply sector already has a number of solutions at its disposal. Many of these are relatively straightforward to implement. The biggest and perhaps most tangible lever is to use renewable energy rather than fossil fuels for power generation, for heating and in water production and treatment. Fossil fuels can be replaced or minimized by renewables to reasonable prices. Thus, shifting consumer preferences and the increased demand for renewable energy have turned into a major driver for the sector's transformation.
Identifying solutions
New challenges lie ahead for stakeholders in the energy industry, be they oil and gas companies, utilities, investors, energy merchants or national governments. Players along the energy value chain must seek to avoid the risks, or at least keep them to a bare minimum. At the same time, decarbonization offers numerous opportunities that stakeholders would be well advised to develop and exploit to the maximum.
At Roland Berger, we help you understand the drivers of climate change and get to grips with a changing energy world. Working closely with you, we develop ambitious yet realistic plans to move your energy business forward along the entire value chain, building sustainable advantage and turning your commitments into reality. We help you find answers to the questions at the top of the energy agenda: Which GHG mitigation measures are feasible – and economically viable – for your company, industry or country? Where do the future profit pools exist and how can you access them? How can you integrate new technology into your existing asset portfolio, and what are the ramifications for your existing assets? Which capabilities do you need to develop? And how can you best go about implementing change in your journey to decarbonization?
#1 A national Ministry of the Environment
We helped create a national climate change action plan and national determined contributions (NDCs) under the Paris Agreement for a country in the Middle East with a major hydrocarbon industry. Tasks included defining appropriate mitigation and adaptation initiatives, working with stakeholders from all major emitting sectors and setting ambitious consolidated emission reduction targets for the country as a whole. To foster decision-making and stakeholder alignment, we developed a national emission model and conducted workshops with relevant players.
#2 A leading environmental service provider
We developed climate change actions and related products for a global leader in environmental services. To evaluate potential ideas, we applied various criteria, such as targeted reduction in GHG emissions, technological and commercial maturity of the solution, the existence of regulatory support and impact on local employment.
#3 A large chemicals company
We helped a large chemicals company progress with new products aimed at fighting climate change. Although the company was already supplying relevant technology to various sectors, it had no products aimed specifically at the energy industry. Together with our energy and industry experts, we analyzed more than 40 different technology families and explored their relevance and possible application in tomorrow's energy world. Today, the company considers itself a global leader in sustainable technology, supplying a range of sectors, including energy generation and storage.
Sign up for our newsletter and get regular insights on newest publications related to Energy & Utilities.