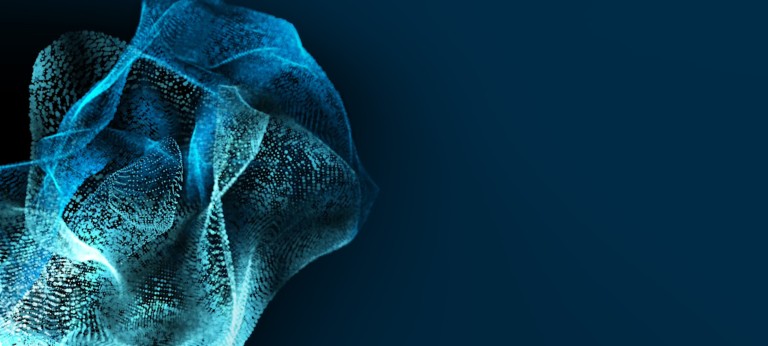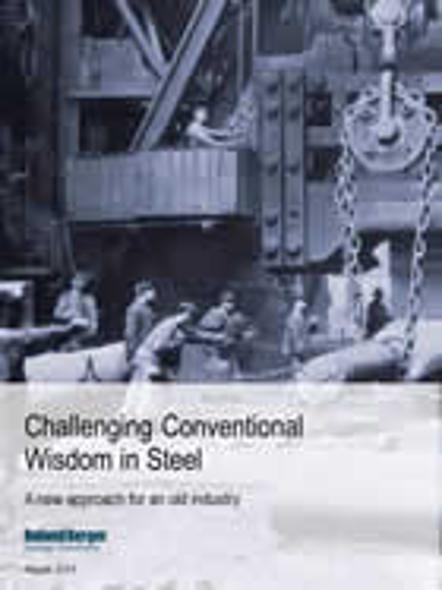 Challenging conventional wisdom in steel
It is no secret that the steel industry has been struggling for some time. Analysts and industry experts alike constantly point to global overcapacity and the slow recovery from the recession. Meanwhile, with rising price spreads between domestic mills and imports, approaching two-year highs in some cases, steelmakers continue to sound the alarm about cheap imports. As a result, they scramble to cut costs with routine announcements of plant closures, layoffs, and asset sales. While these efforts help stop the bleeding, cost reduction measures do not provide a long-term solution to the modern challenges of the steel industry. In its new report, Challenging Conventional Wisdom in Steel, Roland Berger Strategy Consultants explores a different approach to addressing the problems plaguing domestic mills.
"The major threats – overcapacity, low price imports – are here to stay," says Thomas Wendt, a Partner in Roland Berger's North America practice. "It is now cheaper to transport a ton of steel halfway around the world by sea than it is to send it just a few hundred miles by ground. Competing on cost against just about every mill in the world that is by a port is a game that domestic mills won't win," explains Wendt. "They need to address the top line." Challenging conventional wisdom in steel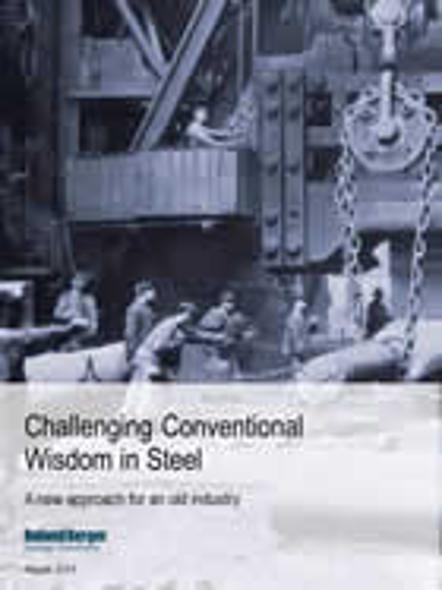 A new approach for an old industry
Published August 2014. Available in