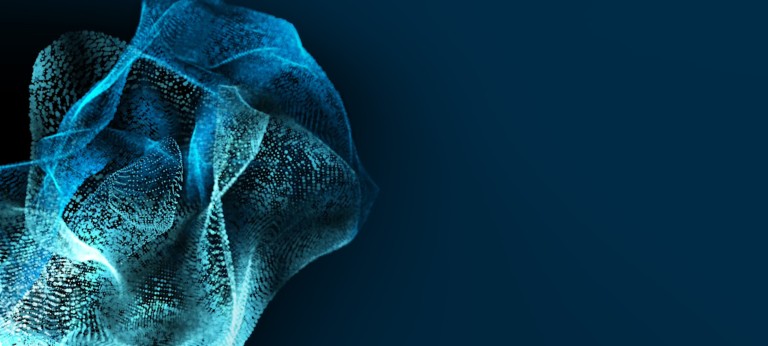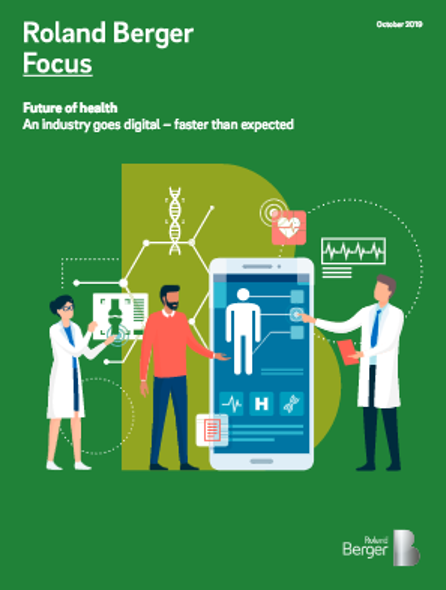 Digitalization in the healthcare sector: Don't wait – take action now!
Digital Transformation of the Healthcare Industry in Full Swing
The digital revolution of the healthcare sector has been under discussion for almost 20 years; now it seems finally to be upon us. This has emerged from a Roland Berger study, "Future of Health: An industry goes digital – faster than expected". According to the paper, the healthcare market could change dramatically between now and 2025. Four hundred international healthcare experts were asked to predict the medium to long-term changes in healthcare. Their predictions were subsequently validated by leading industry experts, using the Delphi method.
The digitalization of the healthcare sector is currently patchy, with different countries and players in the sector progressing at different rates. However, signs are increasing that the transformation is in full swing: venture capital funding in the field of digital health in the first half of 2019 exceeded EUR 4.5 billion globally. In the first quarter of 2019, 371 deals were recorded worldwide (78 of them in Europe), many of which led to mergers and acquisitions .
On top of this, many players outside the healthcare sector are rushing to make their mark on the changing industry by building their own supply structures and pharmacies – an activity that was, until now, reserved for established players. At the same time, technology companies from both developed and developing countries are strengthening their presence in the healthcare market. Tech companies have access to huge amounts of data that would allow clients to make assessments on their state of health. These companies are highly adept at building data-driven business models: if they can position themselves to connect their clients to personal spheres of life such as health, it could result in a dramatic lock-in effect.
Roadmap for the Digital Transformation
It is evident that the developments proposed by the survey respondents could lead to incisive changes between now and 2025. Here are the most significant points from the survey results:
The market volume for digital products and services in the EU will be around EUR 155 billion
Artificial intelligence (AI) will play a major role in the diagnosis, monitoring and prevention of medical issues. Survey respondents believe that 20 percent of medical services could eventually be replaced by AI
Six out of ten respondents forecast that big tech companies such as Amazon, Apple and Google will number among the established healthcare industry players within a few years
Seven out of ten respondents believe that patients will provide data to insurance companies to benefit from lower premiums that reward healthier lifestyles
Around 40 percent of respondents envision drug prices that are performance linked, heavily based on effectiveness
These changes and more are explored in the study, where the message is, "Don't wait – take action now!" To be prepared for various future scenarios, the authors emphasize these points:
Develop your willingness to change
Establish early warning systems and think outside the box
Focus on customers and use cases
Adapt network logic and take advantage of partnerships
Stay realistic
Further information as well as the complete survey results can be found in the study "Future of Health: An industry goes digital – faster than expected".
Our future of health series
Register to download the study