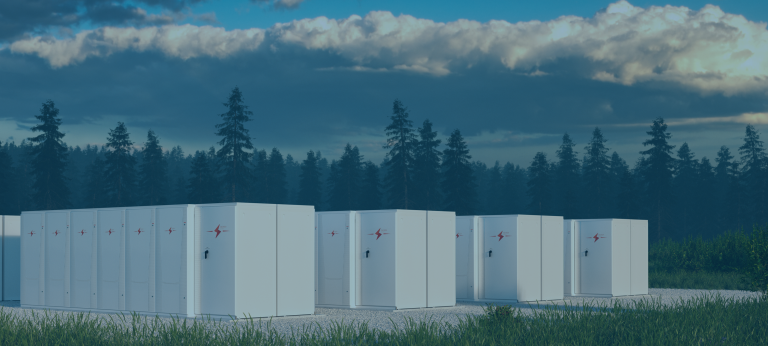 Energy storage enters adolescence
The technology behind energy storage is evolving – and so are the business models built around it
Energy storage is poised to enter a period of fast growth over the coming years – an adolescent growth spurt propelled by accelerating expansion of intermittent renewable energy combined with rapidly falling costs. But as developers, utilities, suppliers and investors ponder how to benefit from storage, some fundamental questions remain: Which technology will come to dominate the industry, or will different technologies prevail in different applications? How will regulation influence the market and the way it develops? And which applications and business models will prove the most effective – and the most profitable?
Enabling decarbonization
Recent years have seen the price of solar and wind power plummet and renewable energy rapidly replace fossil generation, driving concerns about the reliability of supply and increasingly volatile – and sometimes even negative – prices. Intermittent renewable energy is by its very nature unpredictable, as is demand, creating a need for energy storage (including batteries, mechanical, and thermal storage technologies) as a sort of "shock absorber" for the electric grid. At the same time, battery storage in particular is increasingly accepted as a generally safe, clean, easy and largely affordable tool for integrating decarbonized electricity.
Innovating technology
The dramatic decline in energy storage costs is driven by the economies of scale it shares with the growth of electric vehicles, as noted above, and by more fundamental advances in technology. Recent progress here includes increased energy density (volume and weight) and a reduced reliance on scarce inputs, extended product lifetimes (number of full load cycles and gross operating time), greater operational safety (fire protection) and improved recycling rates for the materials used.
New developments for low-cost alternatives to Li-ion (lithium-ion) batteries include a rapid switch to LFP (lithium iron phosphate) batteries. LFP offers reduced exposure to higher cost inputs, compared to alternatives like NMC (lithium nickel manganese cobalt oxide) batteries, and partially address the safety concerns highlighted by recent battery-related events in Korea and the United States.
The need for improved energy density in the automotive sector is also causing an accelerated push toward solid-state batteries, which in turn should enable further improvements in cost and performance. Concern over commodity exposure is encouraging innovation in products and supply chains. At the same time, supported by specific utility mandates, long-duration storage, such as flow batteries, is gaining traction.
New business models
As technology develops, so do the regulatory and business models built around it. Regulators across the globe are warming up to energy storage as a critical solution for integrating renewables affordably. Their increased receptiveness to energy storage is reflected in innovation in wholesale electricity market products that leverage storage's distinctive responsiveness and flexibility, and an increased willingness to allow customer-sited storage devices to participate in wholesale markets.
Even greater changes are seen in business models. With the exception of a few larger players, some of whom are taking advantage of innovation in the capital markets (such as SPACs), we see a trend towards the vertical and horizontal consolidation of players. The role of integrators in particular may be evolving, as technology becomes more standardized and large customers and developers acquire their own, in-house capabilities.
The developments sketched above suggest a number of fundamental questions for market participants:
Is energy storage in fact a distinctive business or simply another product in the toolbox of generation developers, energy merchants, grid managers and electric vehicle infrastructure developers?
Will behind-the-meter applications, such as load management and resilience use cases, prove economically sustainable?
Which technology will provide the medium-term answer to overcoming renewable generation's intermittency and unpredictability: Li-ion or another electro-chemical device, thermal or mechanical devices, or hydrogen-related solutions?
For which applications are battery storage systems preferable to conventional storage and how long can they retain this advantage?
Which countries, regions, and use cases offer the greatest opportunities for new standalone investments?
Which business models are economically viable and what sort of partners are needed for implementation?
The answers to these questions will determine the future path of energy storage, and of the electricity sector more generally. Roland Berger offers unique insights into how technology and competition in the automotive and electricity sectors will interact with policy and regulation to help all stakeholders navigate this rapidly growing industry.