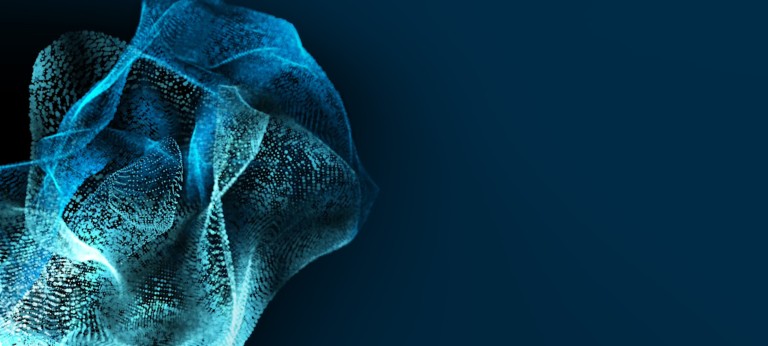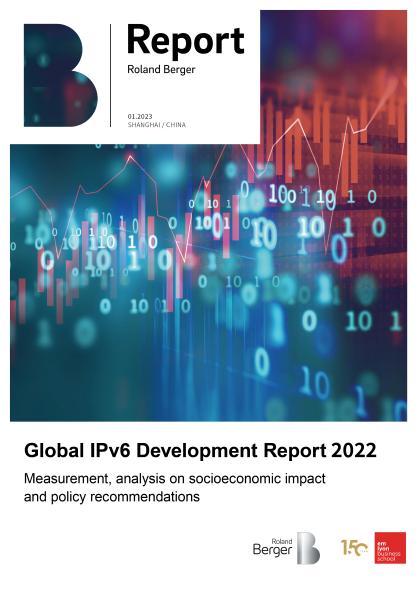 Global IPv6 Development Report 2022
Measurement, analysis on socioeconomic impact and policy recommendations
With the advent of new communication and information technologies, everything in the world is more closely connected, forming a huge network that bridges people and things. Future-shaping technologies such as AI, 5G, cloud, and IoT are like threads that connect us together.
A fundamental enabler lies at the core of all these technologies: the IP address. It gives devices a "key" that they need to connect to the network.
The explosive growth of intelligent devices has exhausted the available IPv4 addresses, and IPv6 was introduced in 1998 to solve this problem once and for all. In addition to providing basic IP addresses, IPv6 provides higher-quality and smarter connections through the combination of emerging technologies, namely IPv6 Enhanced Innovation, to offer more future possibilities of 5G, cloud, and industrial IoT. In 2025, it is estimated that the total industry value brought by IPv6 Enhanced Innovation will reach 7.3 trillion US dollars.
At this moment, we find it necessary to reflect on how the world has progressed in this transition and summarize the concrete socio-economic value IPv6 Enhanced Innovation have created. We construct an IPv6 Development Index and reference data from public databases to calculate and provide a country-level measurement of IPv6 development status. The framework is based on the well-acknowledged approaches previously adopted by the Latin American and Caribbean Internet Address Registry (LACNIC)[1], the Organization for Economic Cooperation and Development (OECD)[2], and Cisco[3]. In terms of data sources, we use data from Asia Pacific Internet Network Information Center (APNIC), Cisco and authoritative research institutions and organizations such as Routeviews, OVH and WOS as raw data input to ensure data reliability and objectivity.
[1]IPv6 Deployment for Social and Economic Development
[2]Internet Addressing: Measuring Deployment of IPv6, K.Perset, OECD digital economy paper No.172, Apr 2010
[3]Internet IPv6 Adoption: Methodology, Measurement and Tools
On this basis, we calculated the index for 92 countries and, based on the specific index values, we divided these countries into three categories: frontrunners, accelerators and starters. We performed an in-depth analysis of the development of IPv6 in 3 benchmark countries and 15 countries around the world and puts forward tailored recommendations.
In policy recommendations, this report puts forward detailed and executable recommendations for different ranking groups with cases.
Digital technology has been one of the key driving forces of global economic growth and improvement of society and people's well-being. This report will provide in-depth analysis and insight on development of IPv6 and IPv6 Enhanced Innovation both on global level and on country level, and provide longlasting guidelines for policy makers, telecom operators, internet content providers, and equipment manufacturers to have a successful transformation to a higher-quality digital world. Emlyon business school expert Dr. Lan Sai also contributed to the development of this report.
Global IPv6 Development Report 2022
Having the consensus of the importance of digital technology and making it one of the focused topics for both sides, Roland Berger has been collaborating with emlyon business school for the past 3 years on the researching and publishing of several widely acclaimed reports on ICT industries. This year we continue to make new contribution to the global digital technology topic by jointly publishing the new report of Global IPv6 Development Report 2022.