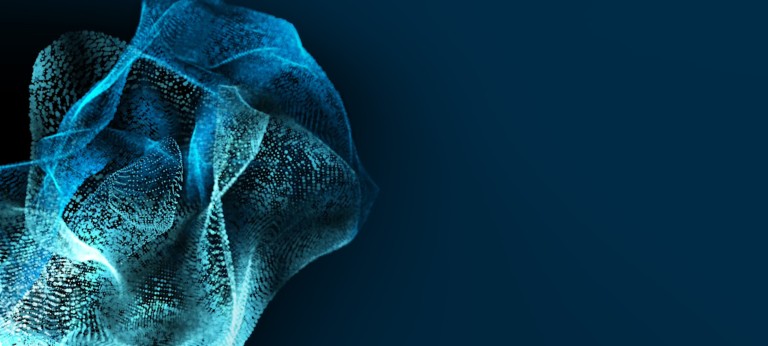 How to calculate the carbon footprint of your products
Getting a clearer picture on greenhouse gas emissions can bring a wide range of benefits
Low-emission, climate-friendly products aren't just good for the environment – they are increasingly able to drive a competitive advantage. As greenhouse gas (GHG) emissions become an ever-more important cost factor, detailed knowledge of each product's carbon footprint can enable a business to offer a more sustainable and cost-effective portfolio. A new tool from Roland Berger subsidiary POLARIXPARTNER does exactly that.
Awareness of the threat to our climate has never been higher. Accordingly, neither has the pressure on companies to act – from governments, customers, investors, and employees. That may still trigger fears surrounding competitiveness and profit margins. But low-emission, climate-friendly products, services, processes, and business models are increasingly able to drive a competitive advantage.
CO2 emissions are becoming a measurable cost. In the EU, for instance, an Emissions Trading System puts a price on carbon emissions in energy-intensive industries like oil refineries, steel production and aviation. Other countries such as China, the UK and South Korea have similar approaches, with more governments set to follow.
These systems are also evolving and expanding. The EU's Carbon Border Adjustment Mechanism, for example, is a tariff system designed to discourage sourcing goods from regions with less stringent environmental regulation (so-called 'carbon leakage'). Legislated as part of the European Green Deal, it takes effect in 2026, with reporting starting in 2023.
The environmental imperative: Know your footprint
You can't change what you can't measure. This means companies must gain a firm understanding of their environmental impact.
Top of the list, of course, are carbon emissions – but they aren't the only ones harming the planet. Carbon dioxide equivalents (CO2e) can also be used to measure emissions from other GHG gases such as methane and nitrous oxide. CO2e acts as a common environmental "currency" by converting non-carbon GHGs to the equivalent amount of CO2 with the same global warming potential. This can give an organization a better idea of its "true" environmental footprint.
Nevertheless, obtaining a clear picture is still a serious challenge. More and more businesses are now able to track direct emissions from their company facilities and vehicles. But that only tells part of the story – for many organizations, the majority of emissions occur outside their own operations. To properly address such a major issue, it's important to look at indirect emissions, which can range from purchased energy and shipping to how products are used and then disposed of.
Breaking down these insights to a product level can be hugely beneficial. A product carbon footprint that considers CO2 equivalents shows the quantity of GHG emissions that are produced or consumed during its life cycle. This allows a company to see a breakdown of emissions for a product's raw materials, manufacturing, transportation, storage, use and disposal.
According to our calculations, roughly three quarters of a typical product carbon footprint from a Tier 1 supplier comes from materials. Manufacturing processes make up most of the rest, with a small share coming from logistics and overheads.
This data is crucial to setting and meeting sustainability targets, as well as communicating to clients and investors. Armed with this knowledge, an organization can identify and address specific areas in its supply chain to improve sustainability. That could mean adjusting the materials used, for example, moving production locations or changing distribution methods. It also gives an insight into how the price of a product alters through the pricing of emissions – an increasingly important factor. It expands sourcing from the three key factors of cost, quality, and delivery to include GHG emissions.
But at a product level, this can be tough to calculate. It requires transparency throughout the entire development process. The further down the supply chain you go, the harder it is to get information on emissions. This is compounded by a lack of overarching international standards.
Our solution: Increasing emissions transparency
So, how do we actually calculate a specific product's carbon footprint?
As part of its POLARIXCOSTING tool, Roland Berger subsidiary POLARIXPARTNER has developed a CO2e calculation system that enables a business to determine a product's total GHG emissions, expressed as a carbon footprint. This could be for a small individual part like a screw, a larger component like an engine, or a complex product such as an entire machine. Companies from a range of sectors, including automotive, aerospace, machinery and plant engineering, have already used the CO2e calculator to successfully measure and reduce both their environmental footprint and their costs.
The tool taps into an extensive database compiled over 20-plus years of operational experience. It contains country-specific data for factors such as wages, material costs, and interest rates as well as material and machine costs for a wide variety of technologies and products. Process templates can help speed up calculation time.
Product carbon footprint calculation comprises six steps, considering everything from the materials used and the production location to the types of manufacturing equipment and distribution methods. Using this information, we can map the entire supply chain, from raw material sourcing to end-of-life treatment.
Material selection: Our extensive database contains information on hundreds of materials, from glass and wood to textiles and polymers.
Supply chain setup: This considers factors like precise production locations and local energy mixes.
Production planning: Examines aspects such as the types of buildings involved as well as machinery used during different parts of the production process. The database includes energy consumption and cost data for more than 3,000 industrial machines.
Logistics and transport: Rail, sea, road or air? Cardboard or plastic? The types of transport and packaging used will affect a product's CO2 footprint.
Overheads: Calculates CO2 emissions for aspects such as internal transport and administration. Database includes country-specific data on wages
RESULT: Product Carbon Footprint
Example: Calculating CO2e footprints for an electric cabinet
By following the steps above, we can accurately calculate the carbon footprint of numerous key components for an electric cabinet – a vital part of many electrically powered machines, from transport systems to 3D printers.
The cabinet is first broken down into individual components.
We then calculate the PCF for each component based on its materials and production processes.
This enables us to define the main CO2 drivers for the cabinet, which include the frame, coverings, power supplies and the inverter. We can then break down these components further: a key CO2 driver for the inverter, for example, is the PCBA, of which, in turn, a main CO2 driver is the SOIC.
We can then identify the main levers to lower carbon emissions: recycling or reusing materials, renewable energy usage and reduction of transport routes.
Calculating a product's carbon footprint lets companies gain greater insight into the levers they can pull. What happens if they shift production locations, for example? Or use a different manufacturing process for certain parts? How do different materials affect carbon footprint and cost?
In addition to calculating the carbon footprint for a huge variety of products, we can offer further support to organizations looking to improve their sustainability. This includes identifying ways to reduce your carbon footprint as well as planning and helping to implement changes to your organization. We can also work with a client's choice of independent partner to verify and certify a company's product carbon footprint.
Click here for more information on these steps.
What next?
Would you like to know more about the POLARIX carbon footprint calculation method?
Please contact Tobias Eickel , Senior Consultant, or Benedikt Kehr , Project Manager.