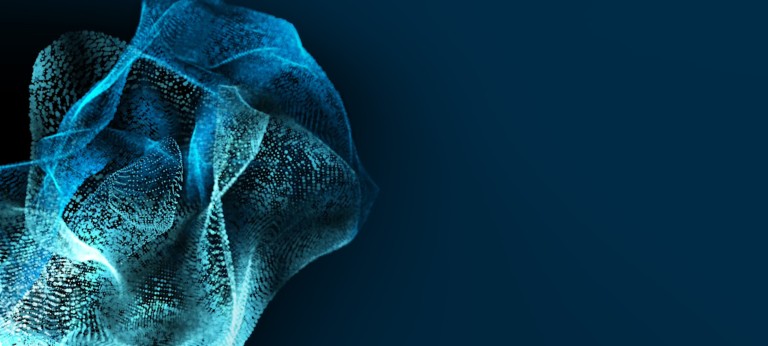 Sustainability in the packaging and processing equipment industry
Maximizing the advantages of a global trend
With climate change and environmental pollution rarely far from the headlines, consumers and governments around the world have started demanding action. The packaging and processing industry, viewed by many as a significant contributor to the problem, finds itself increasingly under fire. Sustainability impacts the industry's entire value chain, from the machines it uses to the suppliers of its raw materials. Companies that transform these areas in line with the new paradigm will reap the benefits, from waste reduction to improved profitability. Why, then, is the industry still struggling to make the shift toward sustainability, and how can players best go about making the change?
The unstoppable rise of sustainability
In 2019, the global market for packaging and processing machinery for food, beverages was estimated by Roland Berger to be worth around EUR 60 billion (USD ca. 70 billion). As this market comes under increasing pressure to reduce its environmental impact, some large multinational players have already started taking action. For example, one international chocolate bar manufacturer has announced ambitious sustainable plastic packaging plans, aiming to make 100 percent of its plastic packaging reusable, recyclable or compostable, while reducing its use of virgin plastic by 25 percent. Moreover, in our recent study "Packaging Sustainability in the Consumer Goods Sector", all major FMCG producers of the survey are aiming for 100% recyclability of their packaging portfolio by 2025. Sooner or later, other will have to follow suit.
The trend toward sustainability appears to be unstoppable. But who or what is driving this new paradigm? We identify three main engines of change: end consumers, regulation and technological innovation.
End consumers are increasingly concerned about hygiene, health and the environment. Changing lifestyles and purchasing preferences are driving a shift in the value chain of the packaging and processing industry, affecting not just manufacturing companies but also equipment suppliers. Today's shoppers care about the products they buy – not just their quality but their sustainability, too. Indeed, research shows that many consumers are willing to pay a price premium for more sustainable products, such as products with sustainable packaging or those that do not contain harmful chemicals . End consumer preoccupation has been amplified also by media headlines and coverage of packaging materials waste and pollution related topics.

Partly in response to these consumer concerns, governments and international bodies have introduced stricter regulation on environmental standards, food safety and standards for pharmaceutical products. To take one example, the European Commission adopted its ambitious Circular Economy Action Plan in 2015, which led to the 2018 revised legislative framework on waste that sets clear targets on waste reduction, management and recycling, including recycling 70 percent of packaging waste by 2030. The European Parliament also passed a law banning single-use plastics by 2021. In a similar vein, China banned all solid waste imports such as plastic shampoo bottles in 2018, as part of a campaign against foreign garbage. In the United States, nationwide initiatives are lacking but many local measures have been introduced to reduce plastic waste.
Technological innovation in machinery, materials and software solutions is the third powerful driver of sustainability. Recent developments in the field of material science and bio-chemicals, such as biodegradable and biocompatible polymers, have created a new level playing field for businesses. Technological advances in machinery equipment and software, such as predictive maintenance and 3D printing, are also creating new opportunities in production. The investment cycle in packaging and processing equipment is at different stages across the world. In Europe, where the regulation on sustainability is relatively high, the investment cycle is close to peak. In the relatively smaller regional markets such as Latin America, Middle East and Africa investment growth high or expected to accelerate in the near future. As the demand for sustainability is increasing even in relatively saturated markets, sustainable machinery and equipment can therefore be another growth lever for equipment and solution suppliers.

Chances for industry
Manufacturers of packaging and processing machines in particular are now asking themselves how they can maximize the advantages of the global trend toward sustainability. Sustainable packaging and processing offer substantial benefits, from generating cost savings to optimizing a company's carbon footprint, but the associated investment costs are undeniably high. Players also need to overcome other challenges: Sustainable products and machines need to meet protection, safety and other regulatory standards, while at the same time guaranteeing practical usability. They also need to be cost effective to ensure that they are competitive with current solutions. And they need to deliver on sustainability in terms of long-term human and ecological development.
What sort of use cases guarantee this combination of functionality, cost-effectiveness and environmental friendliness? We identify five main areas where they may occur and provide specific examples:
Materials innovation: Edible packaging, 100-percent bio-based PET and improved bio-plastics represent more sustainable alternatives to traditional paper and plastics. The application of mono-materials also becomes more common
Product innovation: A US-based startup has developed the first commercially-viable paper bottle using recycled materials. The company uses proprietary technology to combine an outer shell and inner liner in the bottle
Waste and carbon footprint reduction: The ultimate goal may be zero waste but for the time being, waste reduction and recycling remain important elements of a sustainability strategy. Thereby, it is critical that companies invest in new recovery technologies to collect, sort and reprocess new packaging materials (e.g., how to separate food-contaminated materials from rest of recycling waste). Improvements in this area benefit both profitability and the environment. In addition, carbon footprint is the key metric for companies in their efforts to mitigate their negative environmental impact
Technological innovation: Technical improvements will lead to greater efficiency in the production process. For example, the evolution of Industrial Internet of Things (IIoT) connects machines and entire production lines, making it easier to monitor, steer and optimize the packaging process. The data and insights thus generated can guide prevention and maintenance measures, contributing to energy savings and avoiding waste, which is particularly important for processing applications
Upstream cooperation and integration: Companies involved in production are demanding greater transparency along their supply chains. Audits, closer cooperation and integration of upstream activities are becoming more common, while environmental considerations are gaining weight in business decisions
A question of strategy
The topic of sustainability will shape the future of the packaging and processing industry and its equipment and machinery suppliers. It is therefore crucial that market players understand the strategic issues involved and identify how they can best go about making the shift to sustainability.
In developing a holistic sustainability strategy, we encourage companies to review four key areas of activity, each relating to a different portion of the value chain. We refer to the activities in question under the following headings: source and partner, design, produce and (re-)use. This process of review should include assessing current capabilities and resources, critically examining organizational processes and structures, optimizing the product portfolio and evaluating new business models.
It is particularly important for players to develop an understanding of the ecosystem, made up of new and existing players, that exists both within the packaging and processing industry and beyond it. We encourage them to think about possible collaborations and strategic partnerships with players who are aligned with their own priorities and sustainability strategy. As well as sharing costs, partners also share knowledge. Engagement in partnerships and with the broader ecosystem may take the form of joint R&D projects, official non-exclusive collaborations or shared initiatives focused on specific goals, such as establishing industry standards. For instance, in our latest sustainability study in the consumer goods sector, we find that major FMCG producers are actively involved in the gradual build-up and development of packaging waste systems in close collaboration with other market participants and governmental authorities. Machinery producers would also be well advised to develop a clear investment strategy that leverages their current R&D capabilities and drives their transformation toward sustainability. To bridge the gap between future technologies, strategic acquisitions may also be a viable option.
One thing is beyond question: The trend toward sustainability is here to stay. Early movers therefore have an unprecedented opportunity to build competitive advantage by implementing a well-defined strategy, developing their technological capabilities and establishing a strong position in the packaging and processing ecosystem. Even for small and medium-sized equipment and solution suppliers, sustainability represents a key factor in the long-term success of their business model. The time for companies to consider what they can do for sustainability – and what sustainability can do for them – is now.