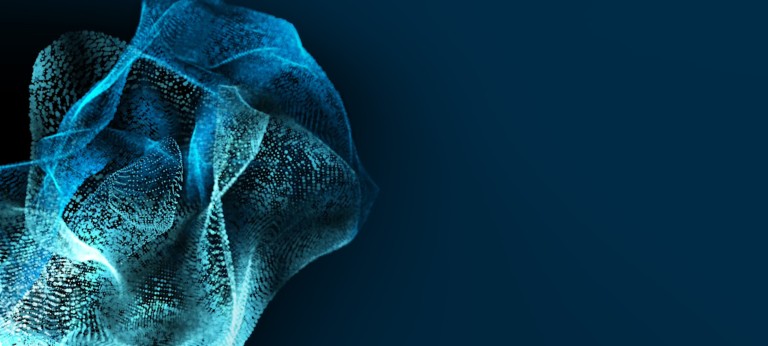 Will environmental sustainability hold sway over the pharmaceuticals industry?
How companies that act sustainably can gain from changing priorities in healthcare systems
It is clear that the climate emergency is also a health emergency. As a result, poor environmental conditions also contribute to serious diseases and threaten the resilience of health systems worldwide. In addition, the sector also plays a negative role with regard to climate change: the production of pharmaceuticals and medical devices has a serious impact on the environment.
If the global health sector were a country, it would be the fifth-largest carbon emitter on the planet. With so many diverse emissions sources, including healthcare facilities and the production and disposal of medical products, it's no surprise that healthcare systems also make significant contributions to national carbon footprints – from around 4% in the UK to as much as 10% in the United States.
In response, healthcare systems are now setting targets to reduce their environmental impact. According to the World Health Organization, a growing number of countries are committing to become either net zero or to creating "sustainable low-carbon healthcare systems" in the coming decades.
Healthcare authorities start to make greener choices
In addition to obvious changes like upgrading buildings and switching to renewable energy sources, healthcare authorities and providers must pay particular attention to the medicines and medical equipment and devices they procure, which can make up more than a quarter of their total carbon emissions.
Initial analysis suggests that anesthetic gases and pressurized metered-dose inhalers (pMDIs) can be particularly serious for global warming – a fact that numerous countries are beginning to acknowledge. The UK, Belgium, and the Netherlands, for example, are now promoting dry powder inhalers in prescription guidelines as more eco-friendly alternatives to pMDIs. Meanwhile, the likes of Sweden are using lower-carbon alternatives to the common general anesthetic desflurane, a single bottle of which is claimed to have a similar global warming effect to burning almost half a ton of coal.

Changes in procurement processes by healthcare authorities will particularly affect the pharmaceutical sector, with national tenders becoming more popular. Cost reduction is, of course, one reason for this, but sustainability is becoming an increasingly important factor. Sykehusinnkjop, for example, which handles procurement for the Norwegian health service, now makes environmentally friendly production one of its key selection criteria alongside pricing, quality, and security of supply.
And it's a similar story for health technology assessments (HTAs). To prove the cost-effectiveness of new technologies, pharmaceutical companies will increasingly have to report the environmental impact of evaluated drugs alongside established data like safety and efficacy.
Is the pharmaceutical sector doing enough?
With indirect emissions making up the majority of the healthcare sector's environmental footprint, pharmaceutical companies have a huge responsibility to help improve the sector's sustainability.
While a number of leading pharma companies have set ambitious targets like striving for carbon neutrality across the entire value chain already by 2030, quite a few are low-balling by setting the goals much further out or simply focusing on scope 1 and 2 emissions.
These are important steps. But unfortunately, not all members of the industry are as ambitious.
Prepare for a new era of sustainability
The environmental impact of one medical product versus another will undoubtedly become an increasingly important selection and evaluation criterion. In Nordic countries, for instance, manufacturers now have no option but to minimize their environmental footprint if they are to be competitive in tenders. We expect more nations to adopt this approach.
Beyond product selection, sustainability will also have a growing effect on the ability of pharmaceutical companies to realize positive HTA outcomes or justify price premiums.
And the role of patients, too, should not be underestimated. As shown in a recent Roland Berger study on the future of health, pharmaceutical companies should consider the impact of a greater emphasis on protecting the environment among the general public.
To adapt to these and other changes, and prepare for a new era of sustainability, the pharmaceutical sector must act quickly. Our new report outlines five important steps that will help companies thrive in a greener future.
Register now to download the full study "Environmental Sustainability in Pharma" with key findings, new developments as well as future challenges for players in the pharmaceutical industry. In addition, you will receive regular insights into sustainability topics.