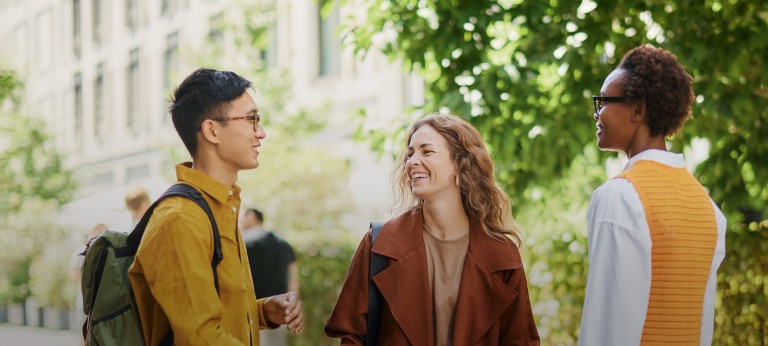 Job
Stagiaire en communication éditoriale
Paris
Contexte
La direction des Affaires Extérieures et de l'Engagement a vocation à assurer le positionnement du bureau de Paris de Roland Berger dans le débat public, en prenant position sur des grands enjeux nationaux, européens et internationaux. Le pôle conçoit et réalise des notes, rapports et tribunes permettant au bureau de Paris de se positionner comme acteur de référence, et pilote la stratégie d'influence de Roland Berger. Le rayonnement dans les media et sur les réseaux sociaux s'appuie notamment sur les expertises sectorielles et macroéconomiques des partners
La direction Affaires Extérieures et Engagement est également garante de la stratégie d'engagement des collaborateurs et alumni, à travers l'organisation d'événements ou la création de supports de communication adaptés.
Missions
Rédaction de contenus web et print sur des sujets liés aux expertises du cabinet

Rédaction de contenus web : landing pages, newsletters, emailings, tribunes
Contribution à la rédaction d'études et de rapports

Traduction de contenus de l'anglais vers le français
Rédaction de notes de cadrage sur des sujets d'intérêt pour le cabinet
Réalisation de veilles macroéconomiques et concurrentielles
Réalisation de bilans qualitatifs et quantitatifs des actions conduites
Qualifications
Compétences et qualités requises
Excellentes qualités rédactionnelles en français
Très bonne maîtrise de l'anglais
Capacités d'analyse et de synthèse
Connaissance des réseaux sociaux et de leurs usages
Maîtrise du Pack Office (Word, Excel et PowerPoint)
Autonomie, rigueur, curiosité intellectuelle, dynamisme, réactivité et optimisme
Très bon sens relationnel
Fort esprit d'équipe
Informations supplémentaires
Are you a game changer and want to shape the future with us?
Apply Now
Profil recherché
Etudiant en master 1 minimum (stage de césure ou de fin d'étude) ou contrat d'apprentissage / professionalisation
Expérience préalable en journalisme, copywriting ou rédaction web fortement appréciée
Intérêt pour l'actualité générale, économique, et des secteurs et sujets traités par Roland Berger
Attrait pour le secteur du conseil
 Poste à pourvoir dès novembre 2023
Joindre une lettre de motivation à votre CV.
Dans le cadre de sa politique diversité et inclusion, Roland Berger étudie, à compétences égales, toutes candidatures dont celles de personnes en situation de handicap.
Company information
Roland Berger is the only management consultancy of European origin with a global footprint. We cherish different perspectives and approaches and count on the diversity and authenticity of our employees. Driven by our values of entrepreneurship, excellence, and empathy, we at Roland Berger are convinced that business and society need a new sustainable paradigm that takes the entire value cycle into account. Our cross-competence teams work with our clients to successfully address the challenges of our time, today and tomorrow, across all industries and business functions. If you like to take the initiative and make a difference as part of a team, Roland Berger is the right place for you.
Data protection
Protecting your personal data and complying with relevant data protection legislation is something we take very seriously. Before applying, please consult our Privacy Policy for the Applicant Management Process at Roland Berger Group for detailed information on how we process your application and personal data as well as your rights under the relevant data protection legislation.
Technical support
In case of any technical issues or problems submitting your application please contact: Dennis Reck (+49 89 9230-9127) or Lara Zolnai (+49 89 9230-8457).