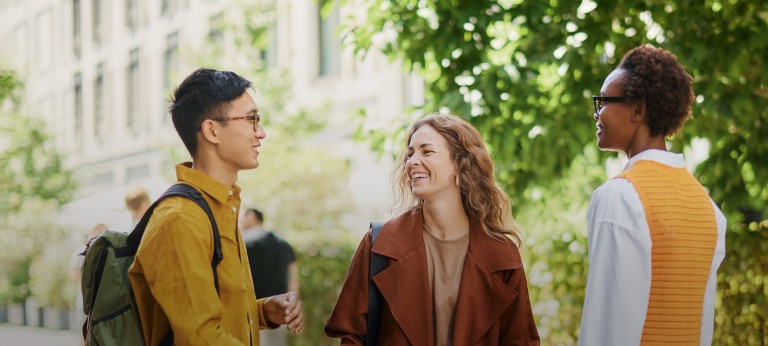 Job
Stagiaire ou alternant.e Knowledge Management
Paris
Au sein du service Corporate Knowledge Management, vous assisterez la Knowledge Manager du bureau de Paris ainsi que l'équipe au niveau du groupe dans :
Les enregistrements et référencements des missions,
Le suivi des propositions commerciales de Paris
Le suivi de la mise en place d'un nouveau process de capitalisation interne
L'élaboration d'un plan de communication interne de l'outil,
La mise en ligne de contenus sur l'intranet du groupe
La gestion de l'intranet France
Vous aurez l'occasion de travailler dans un environnement international, d'acquérir les bases sur le logiciel Sharepoint. Vous découvrirez le monde exigeant et passionnant du conseil en stratégie.
Qualifications
Vous recherchez un stage de fin d'études ou une alternance.
Vous êtes en Formation en Sciences de l'information-Documentation-Knowledge Manager
Vous maîtrisez l'environnement MO 365
Vous connaissez SharePoint (mise en place, administration et alimentation de sites)
Reconnu(e) pour votre excellent relationnel, vos capacités analytiques, votre curiosité, votre sens de la rigueur et de l'organisation, vous vous impliquez fortement dans vos fonctions et faites preuve d'un goût démontré pour le travail en équipe.
Vous parlez couramment anglais (la maîtrise d'une autre langue est un plus) et avez une très bonne maîtrise d'Excel et du pack office.
Informations supplémentaires
Are you a game changer and want to shape the future with us?
Apply Now
Démarrage souhaité en septembre 2022.
CE POSTE EST OUVERT A TOUTE PERSONNE EN SITUATION DE HANDICAP
Company information
Roland Berger is the only management consultancy of European origin with a global footprint. We cherish different perspectives and approaches and count on the diversity and authenticity of our employees. Driven by our values of entrepreneurship, excellence, and empathy, we at Roland Berger are convinced that business and society need a new sustainable paradigm that takes the entire value cycle into account. Our cross-competence teams work with our clients to successfully address the challenges of our time, today and tomorrow, across all industries and business functions. If you like to take the initiative and make a difference as part of a team, Roland Berger is the right place for you.
Data protection
Protecting your personal data and complying with relevant data protection legislation is something we take very seriously. Before applying, please consult our Privacy Policy for the Applicant Management Process at Roland Berger Group for detailed information on how we process your application and personal data as well as your rights under the relevant data protection legislation.
Technical support
In case of any technical issues or problems submitting your application please contact: Dennis Reck (+49 89 9230-9127) or Lara Zolnai (+49 89 9230-8457).