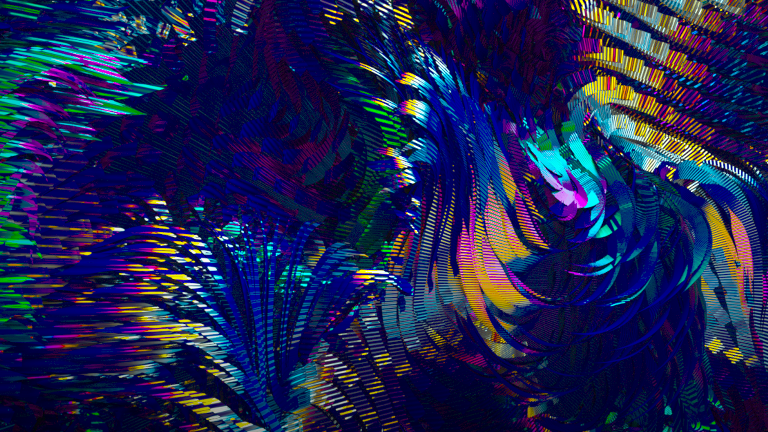 Roland Berger N3XT
Creating value through and in digital
How digital can help you win back strategic freedom
Are we really still talking about digital? Companies have been working on digital for years now, making tweaks to their systems and adding new programs on top of their existing IT core. Yet, the resulting complexity limits their ability to create truly digital products and services and to build the perfect customer journey across all touchpoints. What companies need is to regain their strategic freedom to move on to the next level of digital transformation.
At Roland Berger N3XT, our mission is to support you along that journey, transforming your core business processes, driving digitalization in your organization and molding IT and digital into a single powerful innovation engine. We act as your sparring partner for inspiration and your digital architect for growth.
We join digital vision and IT in one offer
Roland Berger N3XT brings together expertise from various disciplines to combine digital vision and IT in one offer. We review, challenge and where necessary redirect your innovation and customer focus so that you can get true value from your initiatives. We bring fresh and creative ideas to help you achieve sustainable and radical change and create real impact for your existing and future business models.
Consulting Services
Digital transformation and value creation consulting
#1 Agile transformation
Many organizations set out on their agile journey full of energy and enthusiasm. But they find their path blocked by internal hurdles – from resistance or a lack of motivation, to uncoordinated or even conflicting initiatives. Very often, individuals within the organization get stuck somewhere along the transition process. To overcome these barriers and achieve successful transformation, companies need to ensure both a cultural change in the organization and a fundamental shift of mindset among its members. Roland Berger N3XT has developed a comprehensive approach to helping them do just that, drawing on the latest research in psychology and neuroscience. We structure our proposed actions around the different phases of agile, applying a broad set of tools and "interventions" to help create, implement, measure and sustain agile transformation.
#2 Transforming the digital core
For many companies, their digital core is something of a liability. After decades of swift digital transformation and changing structures, they have reached a dead end, their legacy systems limiting their strategic freedom rather than enabling them to thrive. Yet, having a strong digital core has far-reaching impact on a company's current and future business landscape. It supports the organization from within and creates the basis for greater flexibility and a sharper focus on user and customer experience and behavior. Roland Berger has developed a tailored transformation framework and methodology that helps companies transform their digital core, exploiting the optimization potential to the maximum and giving the company back its strategic freedom.
#3 The Roland Berger Branch Optimizer™
The banking industry is undergoing a fundamental transformation, driven by factors such as challenging market conditions, expanded digital offerings, changing client behavior and declining profitability. In response to these challenges, the industry is pursuing innovation in every area possible. The efficiency of branch networks plays a central role in this transformation, both as a significant fixed cost element and as a core part of any multi-channel strategy. The Roland Berger Branch Optimizer™ is a proven and powerful tool that allows the holistic and data-driven definition of an optimal target branch network. At its core is a dynamic optimization algorithm that considers a broad set of internal and external data. It generates a range of value-adding outputs, such as branch performance transparency, cost-saving and churn-reduction potential, an optimized target branch network size and mix of branch formats, and detailed recommendations per branch. The results are summarized in a management presentation and displayed via an intuitive, interactive web application.
Often, we find that we need to break down silos and bring perspectives together
In an ideal world, enterprises should be able to decide freely on their digital strategy and then build their organizational setup, IT capabilities, processes and solution landscapes around it. But years of a "digital-versus-IT" mentality has left little room to maneuver. The good news is that by taking the right steps, companies can draw deep advantage from a more considered, grounded and balanced approach – an approach that combines IT and digital, straddling current business needs, innovation and user-centricity. Almost as side effect, digital and IT can then begin to create true value within the organization.
Strong network for business building and innovation
Terra Numerata – Bringing together the best of all worlds
Launched in 2014, Terra Numerata is our in-house open innovation initiative. A global network of 100+ partners – from startups and technology providers to design thinking agencies – its mission is to combine the smartest brains in the New Economy with Roland Berger's international expertise and extensive knowledge of end markets.
Roland Berger Tech Ventures in Paris
Innovation needs space and physical presence. Roland Berger's Paris Digital Hub enables inspiration through events, exchange between members of different industries and access to a creative community.
Spielfeld Digital Hub in Berlin
In 2016 Roland Berger teamed up with Visa Inc. in Berlin to create the Spielfeld Digital Hub . Here, curated co-working spaces see decision-makers from corporates and startups sitting side-by-side, creating a transformative atmosphere and fostering knowledge-sharing and high-impact collaboration.
Roland Berger N3XT Leadership
Subscribe and stay up to date
Sign up now to receive regular insights on digital transformation and value creation via e-mail.