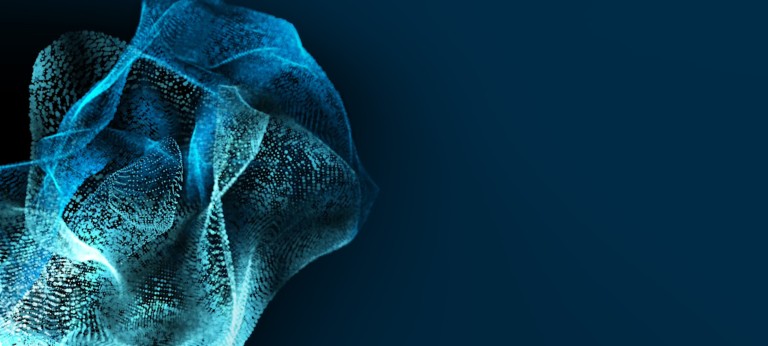 Does down have an upside?
Even faced with an unprecedented polycrisis, start-ups and scale-ups can stay on-track for growth
Changes in the macroeconomy affecting start-ups and scale-ups
After enjoying several bullish years of strong growth and substantial investment, many companies were caught off guard by the speed and force with which market conditions changed. Geopolitical disruptions, the ongoing impact of the pandemic (especially in China), energy price shocks and a sharp uptick in inflation are buffeting the corporate community from all sides, slowing demand and ruining investors' appetite for risk.
The danger to companies obviously also poses a threat to jobs . It has been reported that start-ups alone have let go close to 100,000 employees worldwide this year (Layoffs.fyi). Central Europe being affected just the same. Even some of the tech giants have announced hiring freezes and that they are focusing on increasing efficiencies.
As a result, start-ups and scale-ups in particular – though by no means exclusively – find themselves struggling with the dual challenges of greater complexity and ever more demanding and bewildering circumstances (see the figure above). Nor is any significant recovery expected in the near future. The factors listed above will very likely keep the market environment tough for some time.
Seizing opportunities and avoiding pitfalls
A wealth of hands-on experience has enabled Roland Berger to clearly identify the key drivers leading to the failure or sustainable success of start-ups and scale-ups. We have condensed this experience and our research and have created a maturity development curve that shows how value creation can be scaled over time by focusing on five distinct phases (see the figure below). Initial growth (phase 1) naturally creates the need to then focus on optimizing cost and operations (2). Completing the second phase prepares the ground for fresh, large-scale expansion (3), but the organization and culture then need to catch up with these advances upwards or downwards in an agile way (4). Lastly, the scaled-up company is considering its access to sufficient capital going forward (5). As such, a lot of our experience in operational excellence from established companies comes to play and can be re-applied for start-ups and scale-ups in their more dynamic environment. See also our recent publication on what established companies can learn from born good and digital first ones.
New challenges demand new approaches
In today's changing and turbulent circumstances, the conventional wisdom on how companies scaled until recently, no longer applies and actions prioritized even just a short time ago, no longer applies. The novel challenges facing today's start-up and scale-up ecosystem require rapid responses in two areas in particular:
Companies need to prioritize unit economics stronger and confirm that business models are viable in new market scenarios.
Often tolerated as a necessary evil in the past, cash burn rates now place an inordinate burden on daily business operations. It is critical to transparently track and control, asking the right questions on cash-burn if business models are to be sustainable.
While clearly prioritizing these issues, it is nevertheless vital to stay on top of numerous challenges: the need to drive costs down, the fight against inflation, the requirement to unlock growth and the need to adjust the workforce. All this must, of course, be done while ensuring that daily operations continue to run smoothly.
Roland Berger's advice – Focus on four critical aspects that help improve your unit economics and business model success.
In our day-to-day practice, we help clients stay focused on four key areas to underpin robust and lasting success:
Keep costs down
This crucial first step essentially involves identifying, validating and implementing measures to reduce costs and make the organization lean and efficient.
Inflation-proof the business
A program of specific measures – creating transparency, adjusting sales and operations planning and optimizing categories should be in place to stabilize gross margins.
Deliver pricing excellence
Set in motion tangible operational measures to increase prices in a value-based way (assuming steady volumes) in order to (over)compensate for inflationary effects. Ideally, these measures should be flanked by sales excellence programs and corresponding training courses.
Unlock growth
Here, every available lever must be activated to generate economies of scale from a focused 'customer-first' mindset. Actionable growth paths to realize excellence in customer journey and go-to-market strategy must be mapped out. And data use must be optimized to yield success on both the B2B and B2C fronts.
As the figure above illustrates, a rigorous focus on these four aspects lays a firm foundation on which to build healthy finances and sustainable growth.
Roland Berger – A trusted partner that delivers results
As market leaders in performance improvement and transformation with a very strong team across our industry and digital platforms, Roland Berger has an impressive track record in supporting start-ups, scale-ups and the firms that invest in them across the value chain. We have successfully completed numerous projects in various industries:
As a trusted advisor on multiple assignments for start-ups and scale-ups
Providing hands-on experience at C-level and in advisory roles, also at established companies
Contributing in-depth functional expertise
Sharing the deep understanding of start-ups and scale-ups that is in our genes – reflected in our accelerator initiatives, credentials and countless publications
Delivering solutions that work in practice – Roland Berger has consistently come top in implementable solutions in the annual consulting rankings since 2014
Joining with you to face down the current poly crisis and the challenges ahead, we help you focus on improving your return on invest by cutting costs, improving cash flow and boosting performance – all of which gives you a robust and resilient set-up. Our experts across the value chain are there to support you with rapidly deployable programs, fast implementation and impactful results. Please do not hestitate to contact our experts.