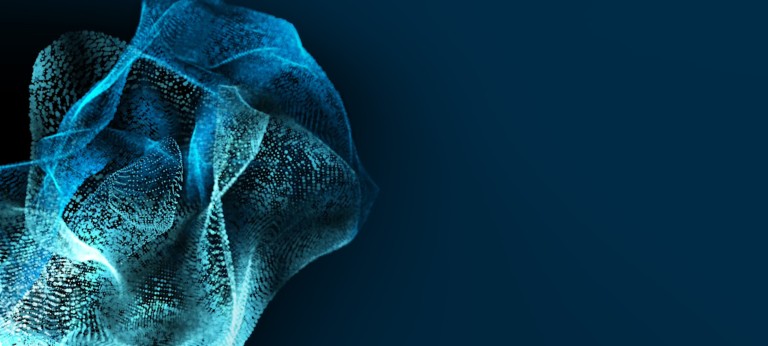 The convenience megatrend accelerates quick commerce
Providers benefit from cost advantages and big hopes of investors
It's so easy and so convenient: Instead of wondering what there is to eat, quickly order a meal box with all recipes and ingredients online. Or have groceries delivered to your door in just ten to fifteen minutes. This makes it possible to only have to do pesky bulk shopping every two or three weeks and simply do the rest online. No wonder that convenience has developed into one of the megatrends of the consumption sector in recent years. The Covid-19 pandemic and months-long lockdowns have additionally intensified the trend.
It therefore only makes sense that a whole series of new quick commerce start-ups have recently cropped up in Germany. Even established online suppliers have opened additional businesses in large cities that lure customers with the promise of delivering the food they have ordered in just ten to fifteen minutes. After e-commerce in the food sector was dominated for years by traditional supermarkets and pure e-commerce vendors, there is now a great deal of movement in the market.
Venture capital is fueling market dynamics
The development is being intensified by a massive inflow of capital. The online grocery business alone has collected around USD 14 billion in venture capital since the start of the Covid-19 pandemic. Nearly all on-demand food retail platforms have received significant seed capital at high valuations in the past six months. It is certainly a very promising segment: The volume of the European grocery market alone is estimated to be around USD 2 trillion.
The first big players in quick commerce have already been able to successfully establish themselves thanks to generous inflows of capital and impressive growth rates. Next it will primarily be a matter of customer retention and winning further market shares. Among other things, vendors must make massive investments in marketing for this: The expenditures involved can quickly add up to 30 percent of the total costs or more during the start-up period.
Quick commerce is a low capex model
Calculations show, however, that quick commerce in principle has the potential to achieve higher profitability than traditional commerce. For example, the suppliers' markups on the current retail prices are low – an important factor for consumer acceptance and customer acquisition. In addition, their business models offer big cost advantages because the companies do not have to pay any rent for a store or parking lot, for example. Even the marketing costs decrease as the company becomes more established on the market. However, there are still significant opportunities for optimization in the automation of dark stores, in delivery, and in pricing. For example, prices can change from day to night and a surcharge can be billed to the customer for extremely fast deliveries.
In the long term, the profitability of quick commerce will depend on the size of shopping carts, the amount of delivery fees, and the capacity utilization of drivers. Another decisive lever is the efficiency in the product range. It is already high among the new vendors and will become even higher with a growing database about the needs of the target group in the local surroundings. Now that 65 percent of all online orders are meanwhile made using a smartphone, companies can focus on a significantly smaller selection of articles than traditional commerce or e-commerce. They require a high turnover for these goods, though. A dark store with optimal capacity utilization, a sufficient customer base, and corresponding average shopping cart sizes can therefore absolutely reach its break-even point within three to five years. The first profitable service of this time already exists in Turkey.
But one thing is also clear: Most companies are currently still far from the profit zone. Vendors in the United Kingdom, for example, incur a loss of around GBP 2.85 per order. New customer rebates, low driver capacity utilization, and high investments are increasing the margin in Germany as well. A consolidation of the currently rapidly growing market will therefore be unavoidable.
Quick commerce: The next disruption in food retail
Overall, another disruption in food retail thereby seems unavoidable. After the rise of the discounters and the increasing shift to local suppliers and the internet, fast delivery services could develop into the third big disruption of the industry – with profound consequences for the profitability of online and traditional convenience businesses.
So far, the food retailers have only been reacting slowly to the model of fast delivery. Those who are doing so are often concentrating on partnerships with food suppliers. They will only profit from that in the short term, though. Instead, a more sensible approach is a cooperation in exchange for a stake, e.g. with a replenishment option and binding cooperation agreements.
Quick commerce will reach a market share percentage in the double digits and can be profitable in the long term in Germany as well. But that does not mean that this is the end of discounters, supermarkets, and e-commerce models of stationary retailers. But the competitive pressure is rising – most of all among customers who no longer want to plan their purchases according to the old stationary logic.
Register now for our newsletter and get regular insights into Consumer Goods & Retail topics.