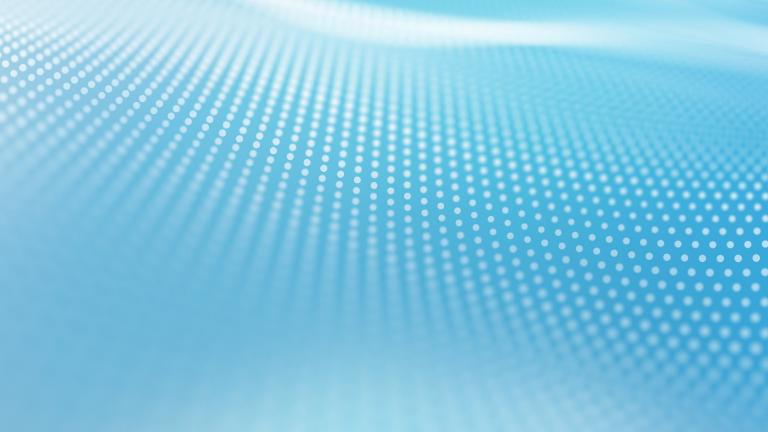 Private Equity Consulting
Realizing a company's hidden value
Our private equity consulting team serves financial and strategic investors as a trusted partner with profound industrial and functional expertise in transactions and value creation projects. We support the investment decisions of private equity firms and their portfolio companies and identify the most important levers to realize a company's (hidden) value.
In order to support businesses in making the right investment decisions, we have built a global network of industry and functional experts who can determine the true value of a target company and create equity stories to enhance the exit value. We provide our clients with a holistic approach for commercial and operational due diligences as well as value creation programs for portfolio companies.
Our private equity consulting team has conducted more than 2000 commercial and operational due diligences for the buy side and sell side over the past three and a half years, making us one of the world's leading specialists for private equity and corporate transactions. Furthermore, our private equity consulting team has already worked with far more than 100 buyout private equity firms and advised a very large number of strategic investors globally.
Our private equity consulting approach
With our consulting team, we offer PE firms and their portfolio companies an analytical synopsis of investment considerations, and due diligence findings based on our in-depth understanding of the underlying markets and how to create value – top line and bottom line.
We have profound insights into a multitude of global companies, markets and cultures, which we can leverage to offer private equity firms and their portfolio companies a comprehensive approach for commercial and operational due diligence and provide them with end-to-end investment support.
Our know-how: Senior industry experts and international network
Our experience: Numerous projects related to private equity transactions
Our approach: Integrated strategic, operational and financial view and hands-on implementation
Our consulting team personally has a large and far-reaching deal track record. To combine our know-how, experience and approach, we put together teams of functional and industry experts in the relevant geographies.
1. Industry experts
We are the leading consulting firm in many underlying industries thanks to our project references and the network of our industry platforms.
Our industry experts have a deep knowledge of markets, competitors and customers as well as an in-depth understanding of specific market segments. Hence, our industry experts can provide private equity firms and their portfolio companies with spot-on benchmarks to help them make informed decisions. In addition, our industry experts have an established industry network with access to decision-makers at key market players.
2. Functional experts
Our functional experts have profound know-how in relevant functional topics such as sales-up, pricing excellence, performance improvement , cost base reduction, footprint assessment and supply chain management. Based on their expertise in these functional areas, they can provide private equity firms and their portfolio companies with proven and realistic benchmarks for assessing relevant functions within the target company.
Our key areas of expertise
We advise private equity firms and portfolio companies along the entire investment cycle, including the entry, holding and exit period of an investment. We have developed proprietary approaches and apply specialized tools for each area of expertise along this investment cycle to support each client most effectively and efficiently in line with specific requirements.
1. Commercial due diligence (CDD)
The CDD assesses the target's attractiveness, including potential opportunities and risks of its business. Within the scope of a commercial due diligence, we provide our clients from the buy side or sell side (i.e. vendor due diligence, VDD) with a well-structured analysis of key market drivers and industry trends, competitive environment and customer universe as well as a target's business plan. In a strategic transaction, we also assess the potential synergies between the two companies.
Based on numerous M&A projects with leading corporations and in close cooperation with corporate finance houses, our consultants have an in-depth understanding of the complete investment process. In addition and depending on their focus, we can offer our clients an experienced team with specific industry and functional expertise.
2. Operational due diligence (ODD)
During an ODD, our consultants assess key operational and CAPEX assumptions, benchmark operational KPIs and working capital, and validate material cost and margin assumptions. The goal of this type of due diligence is to evaluate the target's business and operational processes and to identify potential performance improvements and operational risks.
To assess the target's operations most effectively and efficiently, our consulting team has developed a rapid plant assessment model. This tool receives manufacturing data from the company's data room and reviews them on a scorecard. As a result, the tool outlines the company's performance in each category.
In addition, our consulting team has set up a quick audit questionnaire to identify levers for optimizing a client's manufacturing footprint and to provide specific recommendations regarding their overhead cost, purchasing strategy, sales model and other performance improvement levers. For example, our procurement excellence team defines the latest procurement comparables. Each resulting recommendation is then rated in terms of its expected impact and ease of implementation.
3. Digital due dilligence (DDD)
A Digital Due Diligence gives potential investors a comprehensive view of a target company's digital readiness and growth potential, based on a systematic and data-based assessment, taking into account its (digital) performance, competitors and digital market environment. A Digital Due Diligence is vital for both born-digital businesses and other companies with at least partially digitalized customer journeys.
The digital due diligence is highly interlinked with the commercial due diligence and value creation topics. Roland Berger offers an integrated approach, which draws on our expertise in each of the streams and ensures cross-pollination between the different teams. The digital DD can potentially be accompanied by a technical due diligence focusing on IT stack, infrastructure, product and code. Read more
4. Red-flag analysis
A red-flag analysis is a time-compressed review of a target's most important aspects early in the process to provide a potential investor/merger partner with an overview of potential red-flag issues. The focus is always on the question: Are the target and its business outlook sustainable? Specifically: Is the company competitively positioned and do the market trends allow for steady cash flow and ongoing profitability?
To answer these questions and support private equity companies in potential acquisition decisions, our consultants conduct a holistic analysis of the market and competition by assessing key success factors from both a customer and a business perspective. In detail, we evaluate the market environment and business model, analyze the customer landscape and key purchasing criteria, and review the competitive landscape, including the target's strategic positioning.
5. Private equity value creation
The last decade was amazing for private equity, with deal multiples shooting up 50 to 60 percent between the 2010s and 2020s. But now the world has changed. Inflation is at a record high, interest rates have made a massive comeback and a recession is looming.
At times like this, you need a strong partner at your side. We have profound experience helping private equity companies navigate troubled waters. We carry out more than 600 successful projects a year and our reputation is second to none – in fact, we have been consistently ranked No. 1 in performance improvement since 2014.
Four key levers can add value to your private equity portfolio – multiple arbitrage, growth, profitability increase and deleverage. We show you how to exploit them and create value. With our support, every step of the way.
Using our implementation-based approach, we show you how to actively create value in your portfolio with the help of our proprietary products and services. We support you through the entire process, from drawing up a strategic vision and identifying short-term improvement levers to developing a comprehensive value creation program for medium to long-term development – and right through to exit.
6. Equity story/exit value
Our private equity consulting team supports private equity investors and their portfolio companies in developing an equity story to enhance the exit value during the final phase of an investment cycle. This means that our team develops an integrated business plan for the client, including specific actions such as a top-line improvement program, operational cost optimization and implementation management (proof of concept). We also advise our clients on the perfect exit timing and the optimal exit channel.
Roland Berger Private Equity Leadership