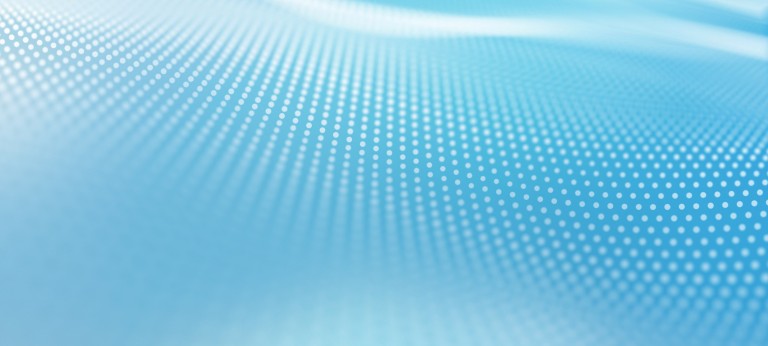 Shifting paradigms in infrastructure investment
Infrastructure investors must rethink their strategies and be more proactive
In an increasingly volatile world, even the traditionally sedate and largely predictable discipline of investing in infrastructure assets is changing beyond recognition. The need for clean technology to underpin the energy transition, the ongoing revolution in mobility and ubiquitous digitalization are shaking up the classification – and valuation – of what used to be clearly demarcated as super-core, core infrastructure assets. The classic trade-off between heavy up-front investment and a typically longer wait for returns has not gone away, of course. And certain super-core assets will remain relatively risk-free. It is just that they may now differ from the ones that traditionally belonged in this category! A paradigm is thus shifting before investors' eyes.
That said, pent-up demand for infrastructure investment – partly in the wake of the pandemic – makes this a time of extraordinary opportunity for those who would boldly target more lucrative rewards. As investors stake their claim in trends that will shape the whole of society and the economy for decades to come, it is therefore more critical than ever to carefully reassess risks, runtimes and returns.
This page outlines what Roland Berger sees as the hottest infrastructure investment topics in the current climate. It also spells out how we can help you navigate emerging challenges and play a sustainable, profitable role in shaping and strengthening the backbone of today's and tomorrow's society.
Hot topics – Emerging trends in infrastructure investment
Roland Berger's Infrastructure Investment Outlook 2023 singles out three areas of infrastructure – clean tech, new mobility and digitalization – that we see as hot topics for investors with long time horizons and a willingness to shoulder perhaps more risk than in conventional infrastructure. These asset categories are expected to remain the most attractive target segments far beyond the current financial year, driving M&A transactions in which investor involvement will be critical.
Clean Tech
Clean tech is the catch-all term for assets and technologies whose aim is to decarbonize sectors – such as heavy industry and long-haul transportation – that are difficult to electrify. Roland Berger sees five especially hot topics in this category:
New mobility
New mobility infrastructure includes everything that is essential to produce, run and maintain those established technologies that are already revolutionizing the mobility space and those that are still under development.
Digitalization
Digitalization embraces a wide range of topics that are already transforming literally every aspect of society and the global economy. Three core aspects form the focus of current infrastructure development and corresponding investment projects.
Edge computing and data centers
Edge computing is of crucial importance in all applications where real-time decision-making is vital – including smart homes, autonomous vehicles and industrial automation. Meanwhile, the sheer data crunching power, storage capacity and scalability of (green) data center infrastructures is fundamental to unleashing the full potential of AI in fields as diverse as healthcare, finance and entertainment. Strong upside projections for all this infrastructure again go well beyond 2030.
5G towers and small cells
The EU is striving to give all populated areas 5G coverage by 2030. Investment in both macro cells (5G towers) and small cells is key to achieving this medium-term goal, which is in turn central to machine-to-machine (M2M) communication within the Internet of Things (IoT). It is likewise crucial to deliver the high data transfer rates that are needed indoors and outdoors for everything from connected driving to smart factories to remote consultations with physicians.
Smart/edge infrastructure
Driven by surging connectivity needs in the above contexts and by data privacy and cybersecurity concerns, fiber-to-the-home (FTTH) and fiber-to-the-business (FTTB) infrastructures are another area where public-private partnerships are the ideal constellation in which to exploit attractive medium-term growth prospects.
Reaping rewards and reducing risk – How Roland Berger adds value to your infrastructure investments
Project experience has given Roland Berger an in-depth understanding of the shifting dynamics that are shaping many global infrastructure companies and markets today. We leverage this hands-on expertise to provide infrastructure investors and their portfolio companies with comprehensive, end-to-end investment support.
Our integrated approach covers all aspects of the infrastructure space, including commercial, technical, regulatory, environmental and stakeholder issues, but also encompassing every relevant niche of this crucial topic – from investing in legacy infrastructure to the challenges surrounding cutting-edge 'hot topics' such as those discussed above .
Our experienced consulting team gives investors a step-by-step analytical synopsis along the entire investment journey. The support we provide breaks down into three main areas:
1) Investment strategy consulting and deal sourcing
Faced with an infrastructure market in constant flux, we place our expertise and extensive network of links in the infrastructure market at your disposal. The benefit to you? Effective, pragmatic support in realigning your investment strategy, revectoring your infrastructure portfolio and uncovering new and profitable opportunities.
2) Extensive due diligence services
Once you have identified a suitable candidate asset, we assist you with a 360-degree examination of all relevant opportunities and risks. From red-flag analysis to full-scope commercial, operational and digital due diligence (CDD, ODD and DDD), we support you in every critical aspect of your prospective investment(s).
3) Value creation, asset turnaround and exit story
There are many ways to increase the value of an infrastructure portfolio. We show you how to capitalize on your assets and create value – be it by applying a value creation strategy, stabilizing distressed projects with a project management office (PMO) or developing an equity story to enhance exit value in the terminal phase of your investment cycle.
A trusted partner in a challenging, changing environment
Our investor support team has accumulated profound expertise in many areas of infrastructure and combines this with a thorough functional understanding of transactions and value creation projects.
Financial and strategic investors consistently trust Roland Berger to support investment decisions and identify the key levers to unlock a company's (hidden) value potential. Spanning the entire entry, holding and exit cycle, we apply proprietary approaches and vary the use of specialized tools to give each individual client the most effective and efficient support in line with their specific requirements.