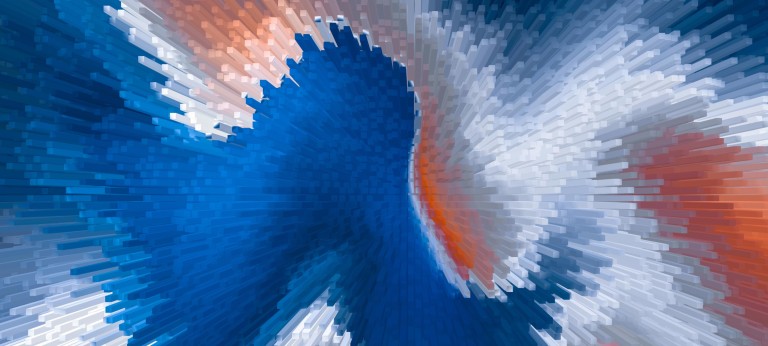 Next Generation Manufacturing
Turning a liability into an asset
Large, carbon-emitting factories. Developing countries. Low wages. Mass producing one identical item after another. These are the images that come to mind when most people think of manufacturing. But not for long.
Today, manufacturing is entering its most exciting phase: Next Generation Manufacturing (NGM). Around the globe, six megatrends - sustainability, digitalization, mass customization, localization, populism and industry disruption - have reached a tipping point, offering a unique opportunity for manufacturers to ride the wave and reshape the sector.
Changing perceptions
Manufacturing has been a key driver of economic prosperity since the mid-nineteenth century. Even today, traditional manufacturing remains the backbone of the world economy, generating an estimated 17 percent of global GDP—and more, if related services are included.
The last few decades, however, have seen the role of manufacturing and its public perception start to decline. As the importance of sustainability has grown, so too has the sector's deteriorating contribution to climate change. Outsourcing to developing countries has also become more scrutinized and is losing public favor. In addition, major world events have shed a light on the failures of the global supply chain that most manufacturers rely upon. Covid-19, the Suez Canal blockage and, most recently, the Ukraine-Russia crisis have all forced companies to rethink their global footprint and supply chain network. The next crisis is no longer a question of "if" but "when". Hence, companies must be quicker and more agile than traditional manufacturing would allow, when it comes to implementing risk mitigation strategies.
Moving beyond traditional
One of the traditional goals of manufacturing has always been to keep costs low and production high. Now, shifting trends and customer preferences have tweaked the criteria that production is assessed.
Outsourcing production operations to countries with cheaper labor, for example, has gotten considerably more difficult, thanks to public attitudes as well as stricter government regulations. This, in turn, has led to increased efforts in both digitalization and localization. Companies would like to become "asset-light" and leave the manufacturing duties to someone else entirely. They would rather be responsible only for the design, branding, marketing and sales. But this is not always possible due to the legacy of physical assets such as factories, the workforce, restrictions on location and investment requirements. Or if the USP lies within the manufacturing process itself. Adopting greater digitalization can also prove difficult and pricey.
Given the numerous challenges, stepping away from manufacturing may seem like the prudent measure, but, in the long-term, it is a strategic mistake. By distancing themselves from manufacturing and viewing it as a liability, companies set their business up for hurdles down the road and will eventually lose out on gaining a competitive advantage in a turbulent environment. NGM is a strategic solution that enables companies to embrace and agilely adapt to challenges and achieve long-term success.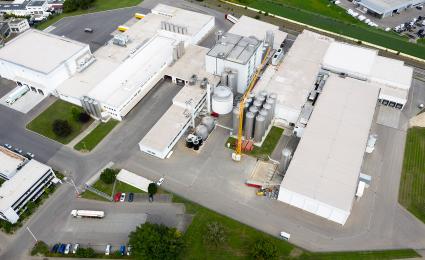 Location matters
In a world where many global value chains no longer function seamlessly, manufacturing companies are rethinking their production location strategies. Companies must make choices about their manufacturing locations an essential part of their corporate strategy, tailored to individual customer benefits and the company's own targets. Roland Berger's Next Generation Manufacturing toolset helps companies adjust their manufacturing footprint.
A window of opportunity
The view of manufacturing "competitiveness" has changed from being purely cost-driven to a broader scope where factors such as CO2 emissions, green energy, the complexity of the supply chain, flexibility and dependency play a more prominent role. By understanding and adapting to the six megatrends reshaping the manufacturing landscape, management has an opportunity to reshape their company strategy to find a solution that is more lucrative, agile and sustainable.
The six megatrends of NGM
Sustainability is a trend that is here to stay, and one that can lead to significant financial as well as environmental benefits for companies if leveraged smartly.
An increased focus on localization aims to minimize geopolitical and supply-chain risks for companies as well as support the consumer trend to honor local cultures and heritage.
Populist governments are increasingly encouraging and incentivizing companies to boost domestic manufacturing and reduce dependence on imports.
The demand for mass customization and providing unique value to customers is growing – which can lead to greater complexity as well as costs if not thought through.
Industry disruptions in technology, such as the share-economy and EVs in the automotive industry, are also significantly impacting the manufacturing landscape by creating volatile and unpredictable demand.
The rapid development of digitalization and the fourth industrial revolution are disrupting manufacturing in many areas, one being that the advances are making many legacy systems either completely obsolete or too expensive to maintain.
The current and future impact of these trends differs depending on the sector. For example, sustainability is a key driver in the fashion and consumer goods industries but might not have the same relevance in capital goods, where automation and digitalization are highly relevant. The strength of each trend also varies from region to region, which is illustrated in our NGM Country Radar.
Securing competitive advantage
In today's business landscape, the need to rethink and reconfigure traditional manufacturing has never been greater. Roland Berger's consulting services help clients embrace NGM to create stronger, innovation-driven approaches. By leveraging NGM's six megatrends, companies can transform their manufacturing competencies and production assets into a decisive competitive advantage.
NGM invites manufacturers and businesses alike to revisit their manufacturing strategy. New levers are available with which manufacturers can address shifting customer needs across industries. Rather than focusing purely on enhancing productivity while keeping costs low as in the past, they should pivot to regaining competitiveness in a new era of manufacturing.
Roland Berger regularly publishes on Next Generation Manufacturing and the associated opportunities for companies. Below you will find a selection of our current publications containing the latest research findings, expert assessments and future scenarios.
Register now to receive regular insights on Next Generation Manufacturing.