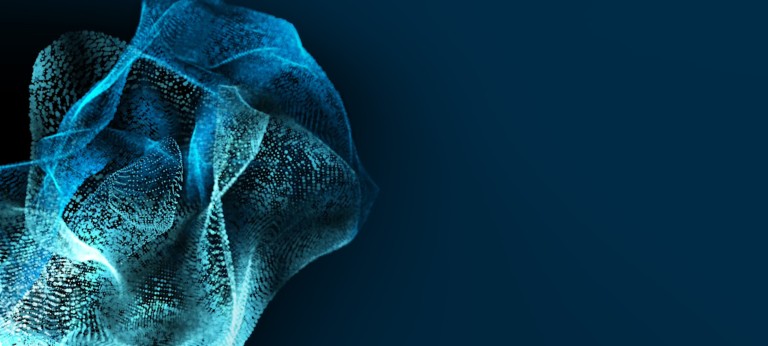 On-demand manufacturing platforms
Revolutionizing the customer-manufacturer interface
On-demand manufacturing platforms have evolved into a multi-billion euro market in recent years. Different platforms focus on different production technologies, geographies and customers, but they share a common way of functioning: Customers upload a 3D model of the part, define the specifications and instantly – or nearly instantly – receive a quote. The platform forwards the corresponding manufacturing order to a manufacturer on its network, who makes the part and then ships it to the client. This saves the client having to contact different manufacturers, increases the transparency of the processes involved, and guarantees that the manufactured part is of high quality.
The advantages of on-demand manufacturing platforms are not limited to the customer side, either. Most manufacturers who participate in on-demand platforms' networks are small or mid-sized companies with a majority of local or national customers. When demand is down, they suffer from underutilization. On-demand manufacturing platforms solve this problem by expanding their reach and their potential customer base. The platforms also reduce the time and effort they spend drawing up quotes or carrying out credit management. Not only that, part designs uploaded to the platform are automatically checked for producibility. All of which means that manufacturers can concentrate on with what they do best: manufacturing parts.
A typology of on-demand platforms
At Roland Berger we identify three different types of platforms currently operating on the market. Consolidators are platforms that have their own network of manufacturing locations, owned by the company running the platform and all operating under the same umbrella brand. Typically, this network is relatively small and has limited global reach. Brokers are platforms in which parts are produced by a network of independent, qualified manufacturers that operate as partners of the platform. In this model, the platform can achieve greater scale and global reach. Finally, consolidators/brokers are platforms with hybrid networks, consisting of manufacturing locations owned by the company running the platform, plus a network of independent, qualified partners.
Beyond spot demand
Currently, most platforms focus on meeting spot demand from customers, revealing one limitation of platforms: if the customer has a consistently high demand for parts in series production , on-demand manufacturing platforms cannot realize economies of scale. The customer gets less information regarding which manufacturer is producing the part, and which exact processes are used. This could make it more difficult to identify the cause of quality issues. Furthermore, not all platforms provide the same combination of manufacturing and engineering services as traditional manufacturers nor offer the same set of standards, especially for special or OEM standards.
Certain platforms are trying to overcome these limitations, especially of a business model based purely on spot demand. Some are expanding their coverage to include bigger lot sizes, while some are using their spot business as a basis for helping customers develop a series production strategy, guiding the customer's choice of production technology or manufacturer. Still others are developing manufacturers for the production of predefined parts that can be ordered by customers as and when required, like a digital warehouse.
Key success factors
The three pillars of an on-demand manufacturing platform's success are outstanding platform technology, a broad network of high-quality manufacturers, and access to a wide customer base. The first of these pillars – outstanding platform technology – is vital because on-demand platforms live or die by the ease of use of their user interface and the accuracy of their quotes (which depends on the AI technology used and the number of datapoints that the algorithm can access). Second, having a broad network of high-quality manufacturers on the platform is essential for good coverage of different technologies and geographies; it also ensures high availability of services. Finally, the need to have access to a wide customer base is self-evident, but has become increasingly challenging in recent years. To win customers, the platform must have a strong brand reputation, and many platforms use online advertising to create brand awareness – the costs of which have exploded over the last few years.
Want to find out what the future holds for on-demand manufacturing platforms and how your business can ride the current wave of expansion? Download the full report here or contact one of our Roland Berger experts for more information.
Request the full PDF here
Register now to access the full study, that explores how on-demand manufacturing platforms have evolved into a multi-billion euro market in recent years. Additionally, you get regular news and insights.