At women@Roland Berger, we are committed to advancing the representation, development, and success of all women at Roland Berger, while becoming a champion of gender diversity in our key industries.
We actively create opportunities for women to excel in both their personal and professional lives, with major initiatives designed to elevate women and their successes within Roland Berger and our clients.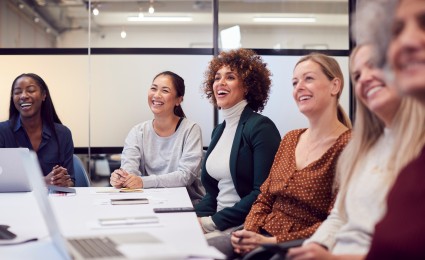 Women in Leadership
Women@Roland Berger regularly hosts events featuring the voices and perspectives of females in leadership roles
Women@Roland Berger provides a community for women to share their experiences and access 360 degree mentorship opportunities to help accelerate their careers. Our Mentorship Circles promote the role and importance of mentorship.
Women@Roland Berger empowers women by offering unique networking opportunities with female role models across our industries, as well as training and teambuilding events within Roland Berger.


We support and encourage recruitment efforts that provide access to a diverse and inclusive talent pipeline, with opportunities for career growth and advancement.