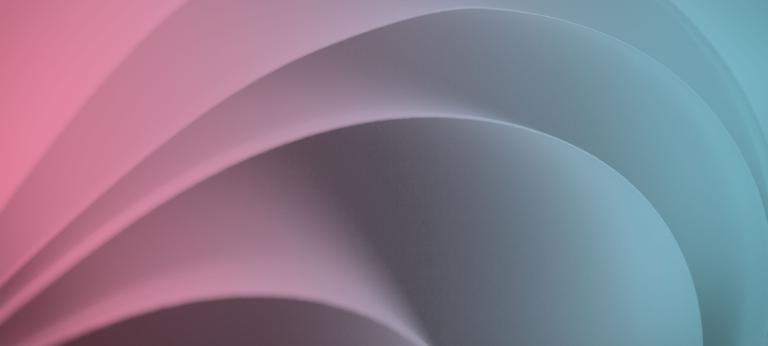 Urban Air Mobility auf einen Blick
In rund 100 Projekten wird derzeit weltweit an autonomen Urban Air Mobility Angeboten gearbeitet – vor allem in Europa
Urban Air Mobility – Der Wettlauf geht weiter
Autonom fliegende und futuristisch anmutende Drohnen und Fahrzeuge, die rasant durch Großstädte schweben: Was vor wenigen Jahrzehnten noch Stoff aus Science-Fiction-Filmen war, ist heute zum Greifen nah. Unter dem Schlagwort Urban Air Mobility (UAM) hat weltweit ein regelrechter Wettlauf begonnen, ein Rennen um die kommerzielle Eroberung der dritten Dimension in der urbanen Mobilität: der Luft.
Die Spieler in diesem Wettlauf kommen aus den unterschiedlichsten Disziplinen: Hersteller von Flugzeugen, Helikoptern und Fahrzeugen sowie Anbieter von Mobilitätsdienstleistungen und Zustelldiensten, aber auch branchenfremde Firmen wie Konsumgüterhersteller, Pharmaunternehmen, Telekommunikationsunternehmen, Forschungseinrichtungen oder Städte, Staaten und Staatenverbünde. Sie treten zum Teil alleine an, meist aber spielen sie in gemischten Teams. Denn das Ökosystem ist komplex und die Herausforderungen in Projekten zur Urban Air Mobility sind vielfältig.
Entsprechend vielfältig sind auch die Projekte, die derzeit entweder mit Pilotcharakter oder bereits mit dem klaren Ziel einer späteren kommerziellen Nutzung gestartet werden. Die Dynamik der Teilnehmer, aber auch die Mannigfaltigkeit der Vorhaben führen jedoch dazu, dass die Entwicklung sehr unübersichtlich geworden ist.
Als weltweit führende Managementberatung in den Bereichen Luftfahrt, Automobilindustrie, Transport- und Logistik, Telekommunikation, Digitalisierung und städtischer Infrastruktur kennt Roland Berger das Ökosystem der Urban Air Mobility aus den verschiedensten Facetten.
Mit dem Ziel, einen Überblick über den derzeitigen Stand zu geben und damit Transparenz und Zusammenarbeit zu fördern, haben wir Anfang 2019 alle aktuell relevanten Projekte in einer interaktiven Weltkarte zusammengetragen. Der Fokus der Karte liegt dabei auf Projekten, die vornehmlich auf den Einsatz autonomer Drohnen zum Transport von Passagieren, Waren/Paketen/Post und Medikamenten/Erste-Hilfe-Sets in urbanen Gebieten abzielen.
Status of implementation:

Running

Test/Implementation

Idea/Concept

2 or more UAM projects

10 or more UAM projects
Definitions and scope
The Roland Berger Urban Air Mobility (UAM) map includes global autonomous (mid- to long term) urban air mobility projects focusing on the use cases (1) passenger transport, (2) delivery & e-commerce (cargo), (3) medical, emergency & security (excl. small piloted police drones), (4) other purposes like inspection and traffic control as well as (5) general UAM testing and research. Explicitly not included are projects focusing on military defense use cases, on agricultural use cases, on inspection use cases outside of urban areas and on leisure use cases.
The flight area is mainly classified in (a) Intra-city & metropolitan area (incl. airport transport) with flight distances typically below 100 km and (b) Inter-city with connection of two or more cities with potential flight distances also above 100 km.

Sources
Web search, with special focus on following websites:
https://www.unmannedairspace.info; https://transportup.com; https://evtol.news/tag/urban-air-mobility/; https://www.suasnews.com; https://eu-smartcities.eu
Da mehrere Projekte nun weiter fortgeschritten sind und weitere Projekte identifiziert werden konnten, wurde Anfang 2020 ein Update der interaktiven UAM-Weltkarte erstellt. Rund 15 weitere Projekte wurden der UAM-Weltkarte hinzugefügt, womit die Zahl der insgesamt identifizierten Projekte auf über 110 angestiegen ist. Mehrere Projekte stehen kurz vor dem Abschluss, unter anderem mehrere von SESAR Joint Undertaking koordinierte U-Space Projekte, mit denen gezeigt werden soll, wie die Implementierung von U-Space-Diensten, eine sichere Einbindung von Dronen in den Luftraum gewährleisten kann.
Von den derzeit über 110 identifizierten Projekten wird fast die Hälfte in Europa durchgeführt, knapp ein Viertel im Raum Asien-Pazifik und rund 20% in den USA. Je ein Viertel fokussiert auf die Anwendungsbereiche Onlinehandel und -lieferung, Medizintransport/Erste Hilfe und allgemeine Entwicklung. Nur rund 16% adressieren das Thema Personentransport. Mehr als jedes zweite Projekt deckt die Flugdistanz innerhalb einer Stadt bzw. Metropolregion (inkl. Flughafen) ab.
Die Karte und der zugehörige Text wurde zuletzt am 25. Februar 2020 aktualisiert.
Das könnte Sie auch interessieren