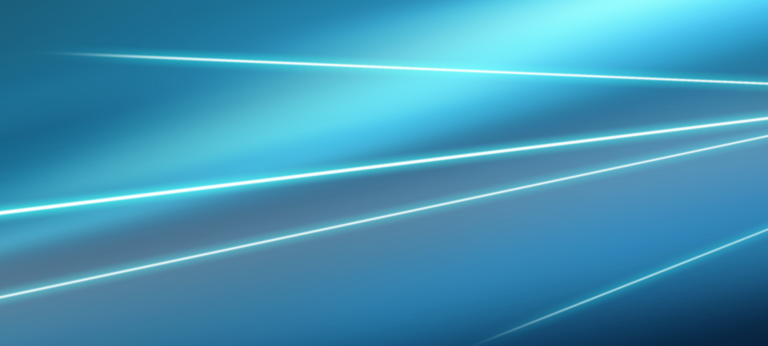 Post-merger integration: More than "running a process"
How we can help companies realize the full potential of their transactions
No two transactions are the same – whether it's the goals, circumstances, cultures of involved companies or synergies. That is why post-merger integration (PMI) is anything but simple, standardized or automatic. It is more than just "running a process". Every PMI process has its own specifics – and pitfalls, and thus each PMI project needs to be customized to the specifics of each deal.
The truth of this is demonstrated not least by the fact that large numbers of post-merger integrations fail or do not capture the full value potential. Whenever it proves impossible to achieve the goals of an mergers & acquisitions (M&A) transaction, it's usually down to a combination of hard and soft factors. The spectrum of common mistakes ranges from poor due diligence and overvalued synergy effects to an underestimation of cultural differences and the often tricky matter of how to persuade key customers and employees that the transaction is a good thing.
No master plan, no guiding hand
We come across certain pitfalls time and time again in the projects we do. Many companies, for instance, will approach their transaction without having an overarching master plan. Yet if you only plan for the issues you can foresee, you can very easily find yourself blown off course by the barrage of (unplanned) events that you so often face. Additionally, it will be difficult to capture the full potential of synergies, which in our oppinion go well beyond traditional synergies of a merger but rather consider also future growth and business continuity of the new company.
Frequently, we also see cases where the stated objectives of a transaction are not specific enough. Without a fixed timescale and financial framework, it is usually hard to hit the necessary milestones. Often, difficult decisions need to be made at a time when common sense does not seem to be conducive. The project should not wait for decision points, instead decision points need to be moved to when they are needed.
Successful transactions require good preparations
To be efficient, effective and permanent, any post-merger integration must be tailored precisely to the specific characteristics, goals and circumstances of each case.
For the preparation phase, good planning is half the battle, because the earlier you think through the PMI and the more detailed your planning, the fewer surprises you are likely to encounter as you move forward and deliver it. Experience shows that things do tend to get a little hectic sooner or later. So PMI experts should be involved in shaping deals and contracts at the earliest possible stage and should help you draw up the master plan together with support from industry experts. A well documented and communicated timeline and the early definition of fundamental principles for the integration of the two entities also improve your chances of achieving your objectives.
Other success factors, in our experience, include a clear chain of command as well as the use of dedicated resources for the core team. Further, all members of the team need to be capable of professionally delivering the tasks assigned to them. Where they lack the skills to do so, training must be provided. Everyone with substantive involvement must also have the decision-making authority necessary for their role. In addition, different cultures and management styles in different geographies need to be taken into account and integrated carefully. Change happens in the working teams and needs to be managed early on.
PMI consulting: Tried and tested, yet different every time
Our consulting spectrum combines in-depth industry and functional expertise with state-of-the-art PMI experience and a results-oriented mindset. With this unique mix, we can help you achieve your integration goals and realize the full value potential of your transaction.
We support transactions in all industry verticals because we always customize our PMI approach to our client's individual needs. The consulting services we provide to ensure the success of your deal cover every aspect: from the moment two companies decide to merge to strategy development to Day 1 readiness and post-close supported full value capturing. Our help with creating your integration master plan ensures the operational and commercial continuity of your business. We'll also guide you in defining and realizing synergy targets well beyond the obvious and building joint organizations.
A clear strategy and realistic integration plan make for a successful transaction. Successful M&A transactions are a key component of entrepreneurial value creation because they unlock potential that normally far exceeds the possibilities of any one company's optimization initiatives.
As a partner by your side, we'll support you in quickly realizing the revenue and cost synergies you need. In our experience, speed is of the essence here.
We'll ensure efficient resource utilization and keep integration costs down by closely monitoring and guiding the PMI process end to end. In practice, programs that start late and delays that occur are among the biggest drivers of cost. Our PMI measures serve to continuously ensure stable business operations and give you the basis for compelling PMI communications.
Find out how you can benefit from our experience and achieve your PMI goals with our help.
#1: PMI in the life sciences
We supported the merger of three life sciences companies from Germany and the United States to form a new global enterprise. In this transaction, we provided support in both the pre-closing and the integration phase. We headed the project management office (PMO) and handled PMO steering during this project, and also provided practical support for ten of the workflows from Day 1 (with preparations through the strategy development phase and initial implementation support). The result was a successful Day 1, business continuity, quick wins delivered in less than three months, and a 45 percent increase in EBITDA.
#2: Chinese power tool manufacturer
We supported a Chinese manufacturer's acquisition of the power tools arm of a leading global technology company, including the spin-off of assets worth approximately EUR 135 million from a multinational corporate group operating on three continents. The project mandate also encompassed establishing sales and after-sales functions and strategies as well as preparing and delivering post-merger integration and Day 1 readiness.
#3: Global merger in container shipping
In the biggest deal the industry had ever seen at the time, we worked on the merger of a global container shipping company and a top 20 global company headquartered in Chile, supporting the project throughout the entire integration phase lasting approximately two years. As part of the project, we prepared and negotiated the deal, supported the spin-off and regulatory approval process, evaluated synergies, and determined the structure for the target organization. We also supported the preparations for Day 1 readiness, the PMI implementation and the realization of synergies. The project also included training. The result of the merger was a new, global top 5 player in the industry and cost synergies of more than EUR 400 million. On this project, Roland Berger carried out approximately 10,000 integration tasks for some 100 legal entities and right-sizing for around 8,000 FTEs.
Register now to receive regular insights into our Operations topics.